7 Ways to Prepare your Online Store for the Holiday Season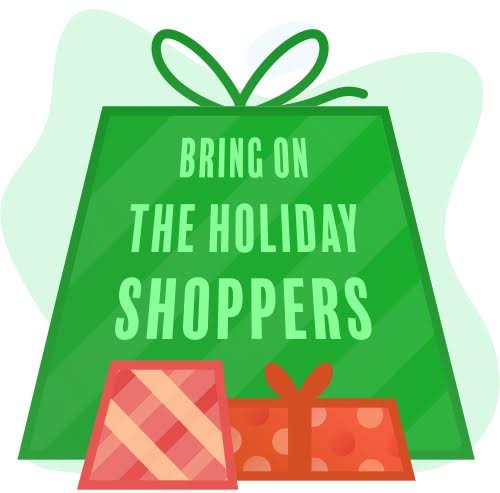 'Tis The Season!
Lets be honest, we all dread heading to the mall on a Saturday afternoon to do our Christmas shopping. From the huge crowds, lack of parking and long lines, Christmas shopping can be exhausting! It is easy to see why more and more shoppers are choosing to tackle their Christmas list from the comfort of their sofa. The accessibility and convenience of online shopping can't be beat and over the coming weeks, traffic to online stores will skyrocket. With the increase in online shopping, users are demanding more features and ease of use than ever before. To get your online store ready for the rush, we have a few helpful tips to make sure your eCommerce store is ready to rock this Christmas season.  
1. Prioritize Customer Service
You will want to make sure your customers can easily connect with you if they have any questions or concerns. Make sure your contact information is highly visible and make sure you have the staff available to support customer inquiries. Your response times can make or break a sale as many customers expect a response within the hour, and in most cases, if they haven't heard from you within 24 hours they will move on. If a customer feels like they are not going to get an answer from you they may opt to find another product or store.
2. Create Urgency
Display product inventory levels and the number of product views. Showing this information creates urgency and can convert to more sales. You may even want to add a countdown to the end of the sale. People won't want to miss out!
3. Create Added Value for Customers
With the battle to win customer over moving online, consider those extra value items that can make or break a sale. Adding a discount code or offering free shipping on online orders can make all the difference between your store and a competitor's. You can also pair this with tip #2 and provide urgency by creating discount codes that expire within a short time.
4. Highlight Related Products
On product pages, show customers similar products that the shopper may be interested it. This encourages your customers to browse longer and keeps them on your website. People are highly enticed by "Top Seller" products as well!
5. Update Content and Design
Just as you would decorate your house for the holidays, you should think about your website too. Change up the content, banners, and featured products to get customers excited about your store, your amazing products, and feeling positively giddy with shopping joy!
6. Don't Forget About your Packaging
The shopping experience doesn't stop when someone completes their order. By investing in your packaging, you will be sure to generate word of mouth and create a more positive brand association in the customer's mind. Further to this, consider more eco friendly packaging for your products. Consumers today expect companies to be environmentally responsible and this small detail can go a long way in creating that strong brand association.
7. Remind Customers to Return After They've Abandoned Their Cart
Similar to creating urgency, reminding your customers to return to their abandoned checkouts can increase your sales. On certain eCommerce platforms, such as Shopify, if a customer has entered their email address, but then got cold feet or got distracted and exited the website, you can email them a reminder to come back to their cart. Reminder emails can be set to send either manually or automatically, and can be programmed to send after a certain time period has passed. This is a highly effective way to get people to return to make that purchase!
Last but not least, remember a lot of your customers at Christmas time might be first time buyers and this is the golden opportunity to turn them into brand fans and long term customers; so get out there, have fun and happy selling this Christmas season!

Need help with your online store or launching a new online store? We'd be happy to help!
About Box Clever
Box Clever is an Edmonton web design company focused on long lasting relationships and innovative website design and development.