Gift Buying Guide: Top 10 Edmonton Based ECommerce Websites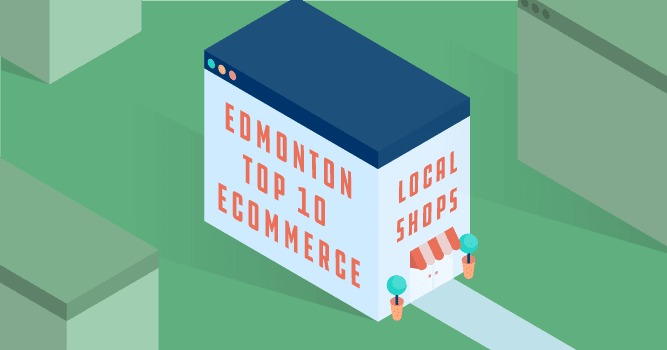 With Christmas right around the corner, there's no better time than now to start checking items off your Christmas to-do list. But who wants to leave the cozy confines of home to venture out to a busy market or mall, only to have to drive around the parking lots for 45 minutes trying to find a spot? Nahhh. Hard pass.
Shop Local, Shop Online.
I know what you're thinking. "I want to shop locally, and I have to go to the market to do that!" This is not necessarily true! We've done the work to find you Edmonton's Top 10 ECommerce websites for buying Christmas gifts online.
These ten shops are based in Edmonton, Alberta, which means that if you ask nicely you might even get your items hand delivered by the makers themselves! By shopping locally, you are supporting our economy and helping to make the small business dreams of fellow Edmontonians come true. And because all of these websites are powered by Shopify, you can expect a seamless shopping experience.
So put on your comfiest pyjama pants, settle in with a mug of warm cocoa, and get all of your Christmas shopping done here!
These websites are presented in no particular order, as they are all equal winners here.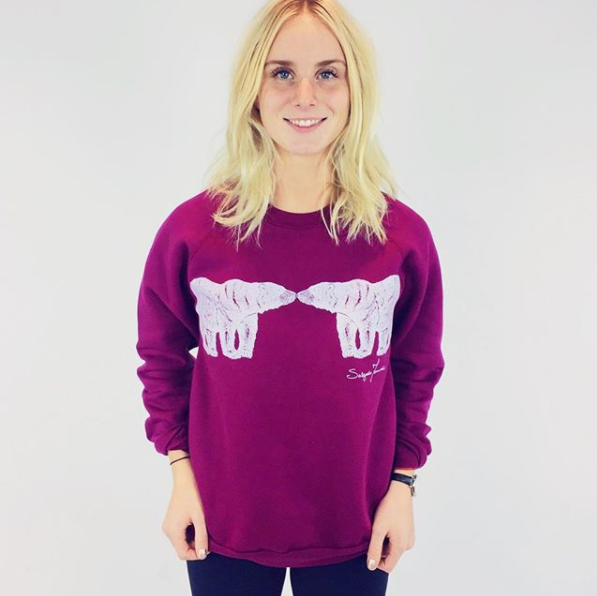 Salgado Fenwick refers to their graphic print clothing as wearable art, designed by owners Linda and Shauna. All of their items are handmade with love, and silk screened at their shop on 124th street, which shares a space with Barking Buffalo Cafe. Each collection is a limited edition, making each article of clothing special and unique.
Photo cred: @salgadofenwick on Instagram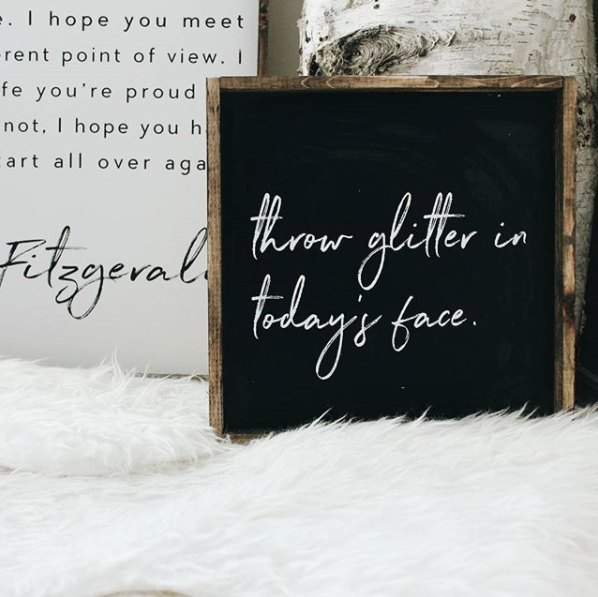 WilliamRaeDesigns creates handmade wooden home decor signs. These are not your ordinary "home" and "family" signs; instead, WRD's signs contain words that are unique, funny, and sometimes cheeky. As it says on their website, their signs are designed to either make you laugh, or inspire your soul.
Photo cred: @williamraedesigns on Instagram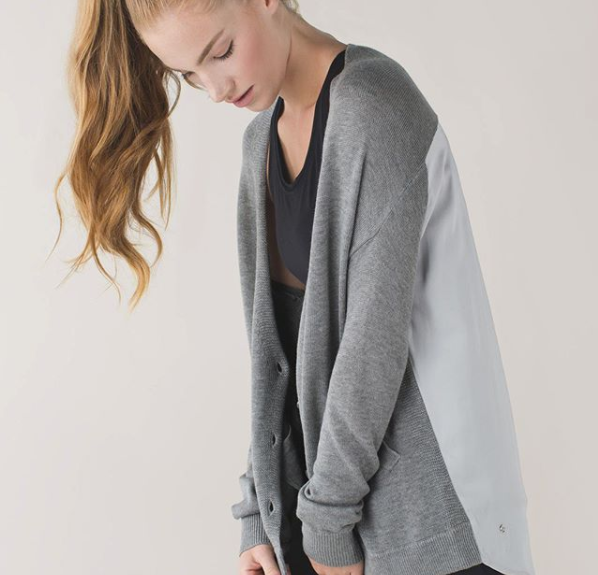 Somewear is a travelling mobile consignment boutique that provides Edmontonians with a unique shopping experience. Somewear is focused on fashion, lifestyle, and sustainability. They give people the opportunity to consign their high quality brand clothing, and each unique piece of clothing has a story.
Photo cred: @shopsomewear on Instagram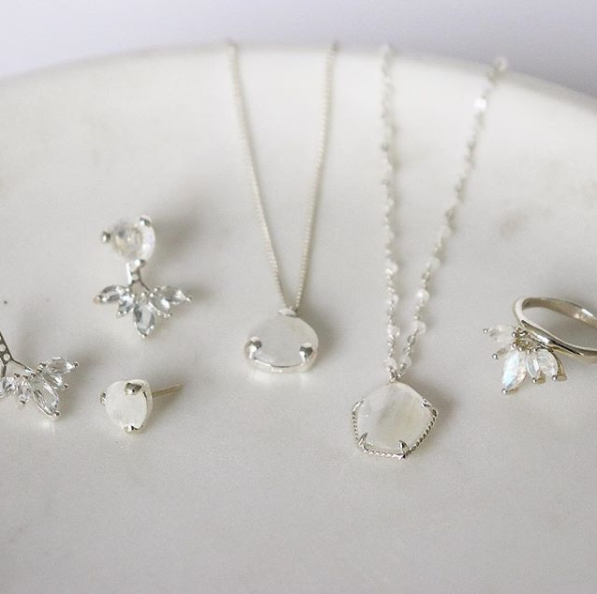 Cara Cotter is a modern sterling jewelry designer in Edmonton. Her designs are inspired by her time growing up on Alberta's prairies, and have been described as timeless and unique. All pieces are made with the highest quality semi-precious stones, solid 925 sterling silver, 18 karat gold, rose gold, and gunmetal vermeil. Our favourite pieces are the black onyx collection in the new Noble series, check it out!
Photo cred: @soprettycaracotter on Instagram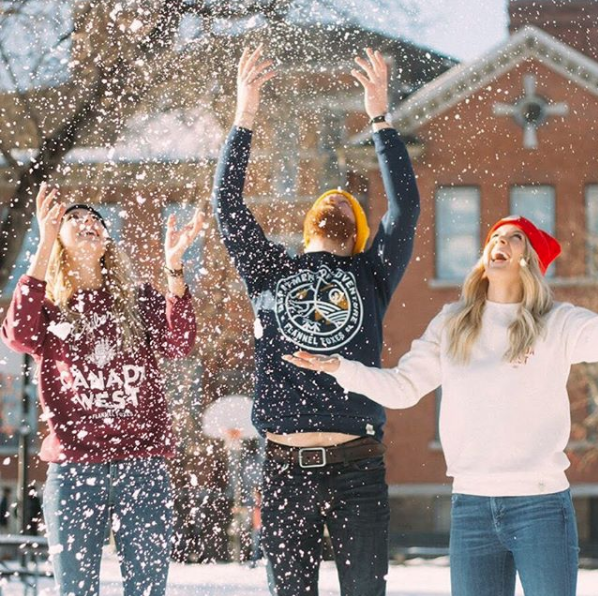 If you've got a taste for mountain adventure and you enjoy the Canadian outdoors, you will definitely love Flannel Foxes' fashion designs. They have a commitment to ethically made and socially conscious goods, and they create high quality practical clothing. And most importantly - their clothes are incredibly comfortable! Check out their Canada West inspired clothing.
Photo cred: @flannelfoxes on Instagram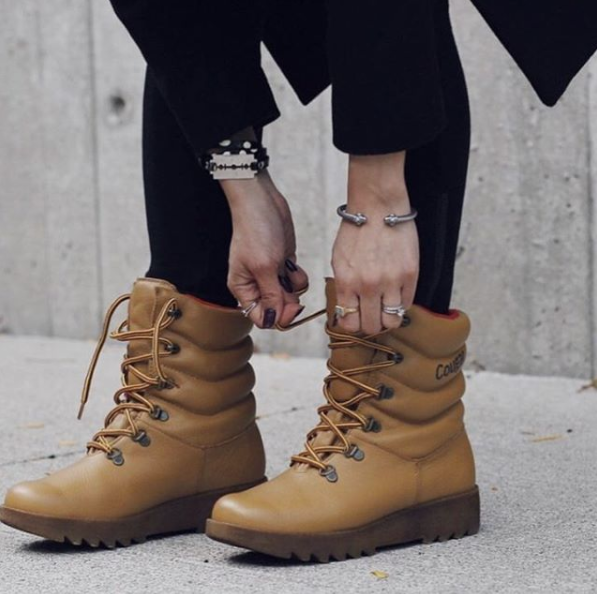 Gravity Pope is a well-known independently owned Edmonton based clothing and footwear institution. Having been in existence since 1990, Gravity Pope has established themselves as a shop that offers clothing and brands of the highest quality. Their online shop provides convenience and door-to-door delivery for those too busy to get to their funky Whyte Ave locations.
Photo cred: @gravitypope_shop on Instagram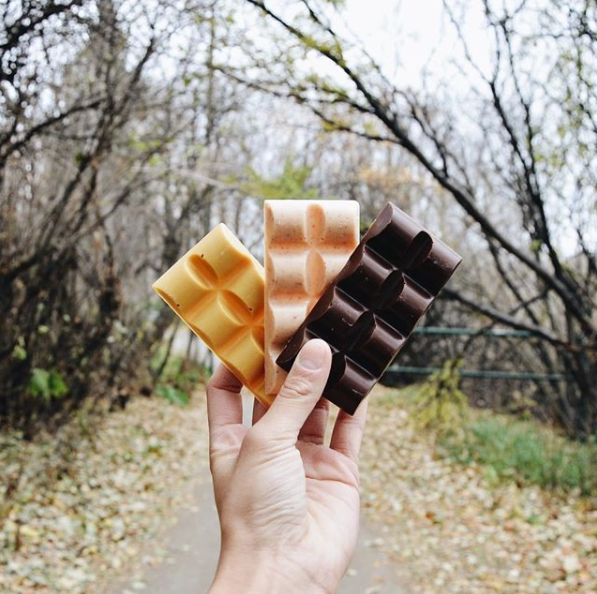 It wouldn't be a complete gift-buying guide without chocolate! And The Violet Chocolate Co. is arguably the best chocolatier in the city. The chocolate is hand produced by Red Seal Chef and Chocolatier Rebecca Grant, where the chocolate is made with local ingredients wherever possible. Their 2017 Holiday Collection features flavours like gingerbread, eggnog, and hazelnut pear. Keep an eye out for the bars wrapped in a design by Salgado Fenwick!
Photo cred: @thevioletchocolatecompany on Instagram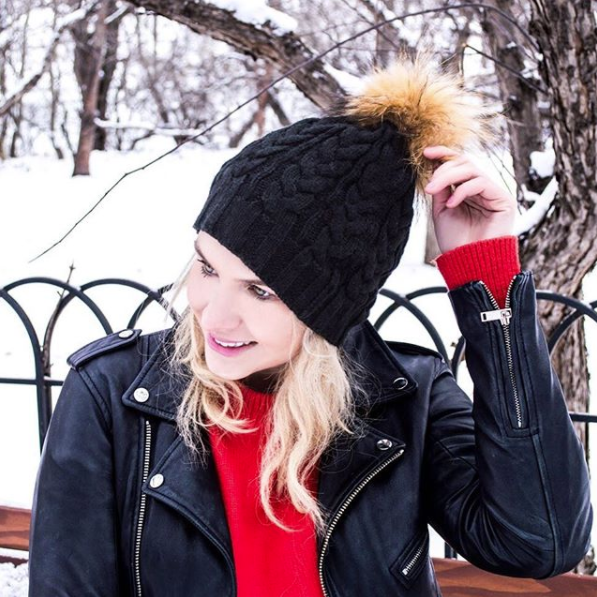 Every Edmontonian knows the value in a good knitted toque, especially a toque with a fuzzy ball on the top. The toques from Wynter Designed are luxurious ribbed winter toques designed for fashion and functionality (and the fuzzy ball is removable so you can wash the toque). They also carry fun holiday themed shirts for both adults and kids.
Photo cred: @wynterdesigned on Instagram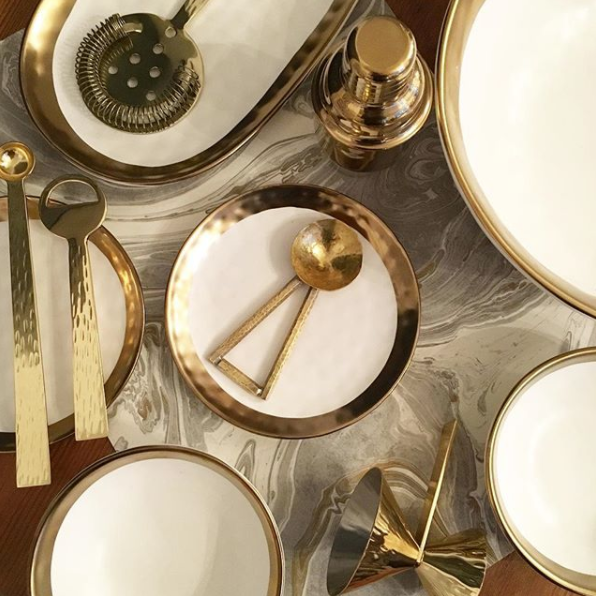 Plum Home & Design is a shop with a wide array of home goods and baby items. They curate "all things beautiful", and they support many Canadian brands and local Edmonton suppliers by carrying their products. They have a retail shop on 124th street, as well as an interior design side of the business.
Photo cred: @shopplumhd on Instagram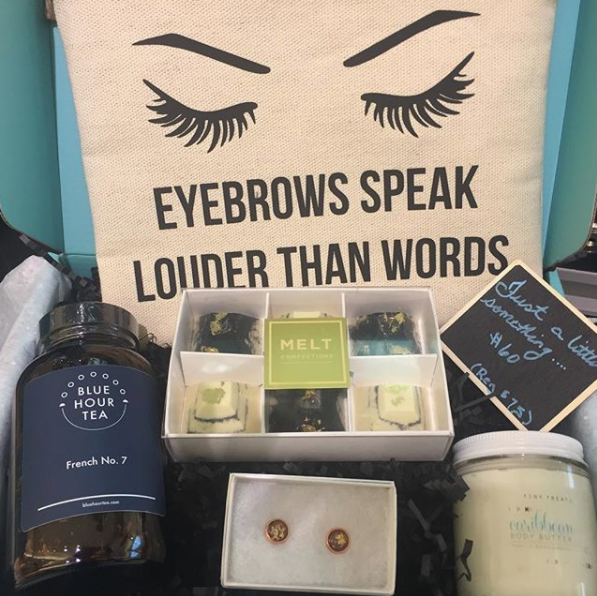 Not sure what to get for that hard-to-shop-for person on your list? How about a monthly subscription box that features products that are #EdmontonMade only!? Their goal is to promote and support local businesses in Edmonton, and they do this by curating items to include in their boxes, which are mailed out to subscribers every month. You'll find items like Confetti Sweets cookies, Violet Chocolate Co chocolate bars, bath & body oil from PLANTiful, and much, much more! You can choose from 3 or 6 month gift options, but don't forget to buy a subscription for yourself too. Treat yoself!
Photo cred: @yegbox on Instagram
We hope you enjoyed this list of our favourite 10 local E-Commerce shops in Edmonton. We know that there are many more out there, so please leave us a comment with your favourite local online shop!
If you are interested in setting up a Shopify E-Commerce shop and you don't know where to start, get in touch and we can help you out!
About Box Clever
Box Clever is an Edmonton web design company focused on long lasting relationships and innovative website design and development.