A stunning new website and visual identity for a Government of Alberta crown corporation.
---
About the Client
AIOC (Alberta Indigenous Opportunities Corporation) is the Government of Alberta's crown corporation that bridges the gap between Indigenous groups seeking commercial partnerships in natural resource sectors and their financial capacity.
About the Project
Our team had the exciting opportunity of giving this brand-new crown corporation their very first website and their first brand identity.
---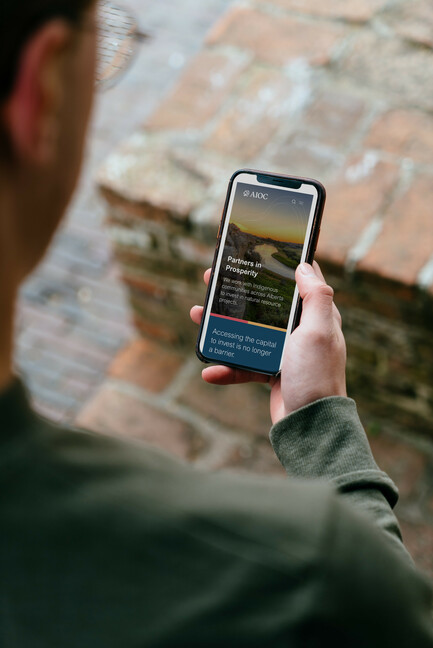 Creating a beautiful new custom website and brand was the main goal for AIOC, but they also wanted to launch a placeholder website fast. Our team was able to successfully launch a temporary website for AIOC within one week. This allowed the organization to have a face online for groups that were interested in their offering to visit and answer basic questions while the full website was being developed.
Launching the placeholder website early allowed our team and AIOC to take the proper amount of time to establish their new brand and design and build a fully-featured and fully-custom website. Our team created a visual identity that is strong, consistent and distinct to who AIOC is. Thoughtfully bringing purpose to their brand by incorporating elements that capture both Alberta's Indigenous spirit, as well as the natural resource projects of Alberta.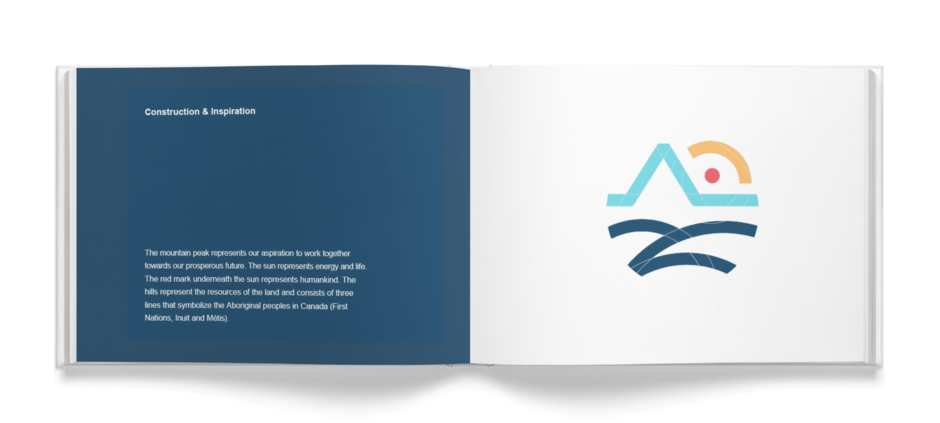 A simplified navigation process
With an established visual identity in place, we moved into the creation of the custom website to help users understand who AIOC is and how to take the necessary steps to apply for funding. The custom WordPress website uses a journey-based homepage that allows users to more easily understand the funding process and navigate the website's content for their benefit. Clear calls to action throughout the site direct users to the information they need as well as who to contact.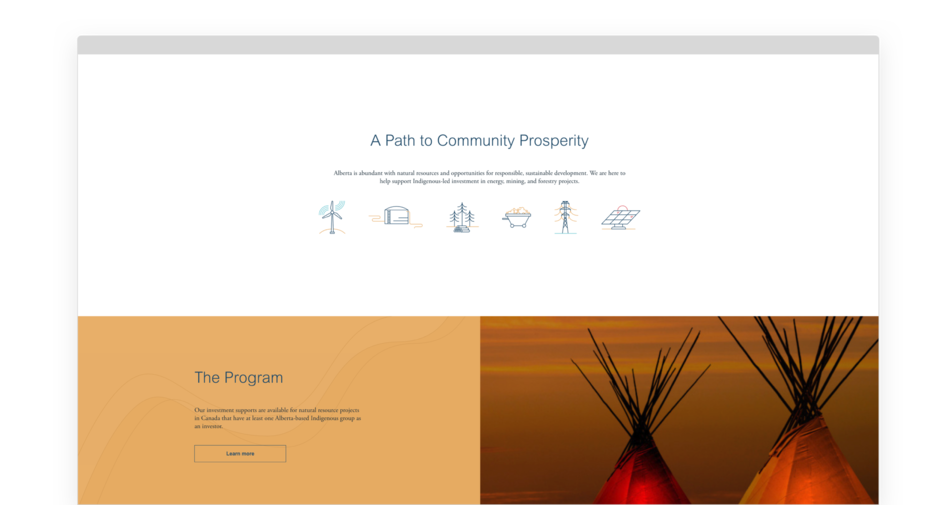 Design elevation with custom illustrations
A wonderful element of the AIOC website is the custom set of illustrations our designers created, that display all of the natural resources that are supported through their funding. These illustrations work on their own and within a combined graphic to help showcase a thriving indigenous community in the footer of the homepage. These graphics can be applied and used site-wide as well as in any of their brand materials.

With the expertise of our team, we were able to create a stunning custom website and visual identity that will allow AIOC to reach Indigenous groups looking to invest in Alberta's natural resources sectors.
About Box Clever
Box Clever is an Edmonton web design company focused on long lasting relationships and innovative website design and development.