Professional website and a successful online strategy 
---
About the Client 
Alberta owned and operated; PM Signs has been manufacturing, installing and servicing signs for over 45 years. Headquartered in Edmonton, with branch facilities in Calgary and Saskatoon, PM Signs is a leader in their industry and Western Canada's first choice for a full service signage company.
About the Project 
PM Signs previous website was very difficult to update and did not reflect the scale of work they were accomplishing on a daily basis. In order to ensure that the new site design was a representation of the quality of work that they are known for, Box Clever created a photo heavy site that clearly demonstrates the quality, service, and safety they have built their reputation on. Along with the website we are also providing SEO work, reputation management, social media management, and photography. 
---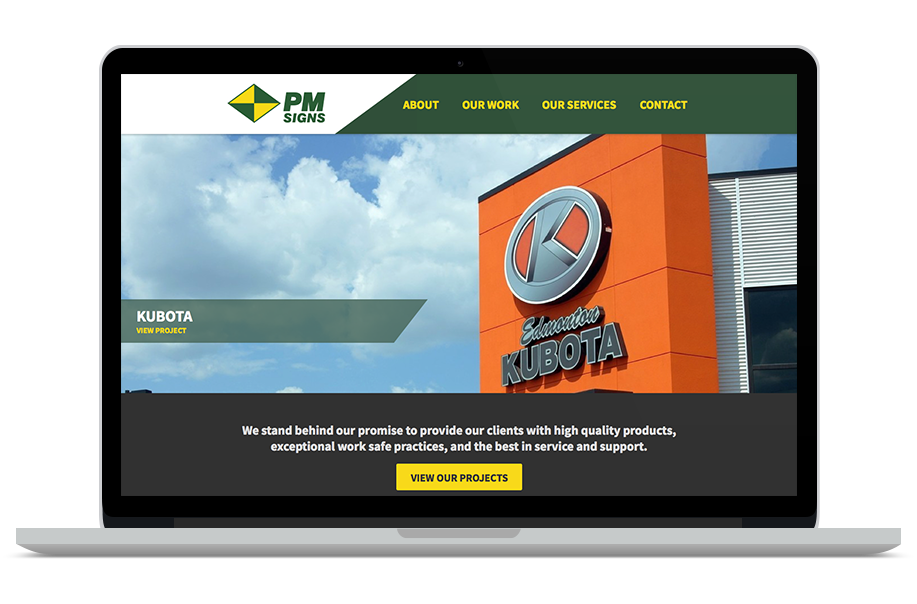 With a developed brand image, it was important to integrate PM Signs identity into the new design. The team at Box Clever used the previous logo and colours with the addition of angled features to modernize the site. 
---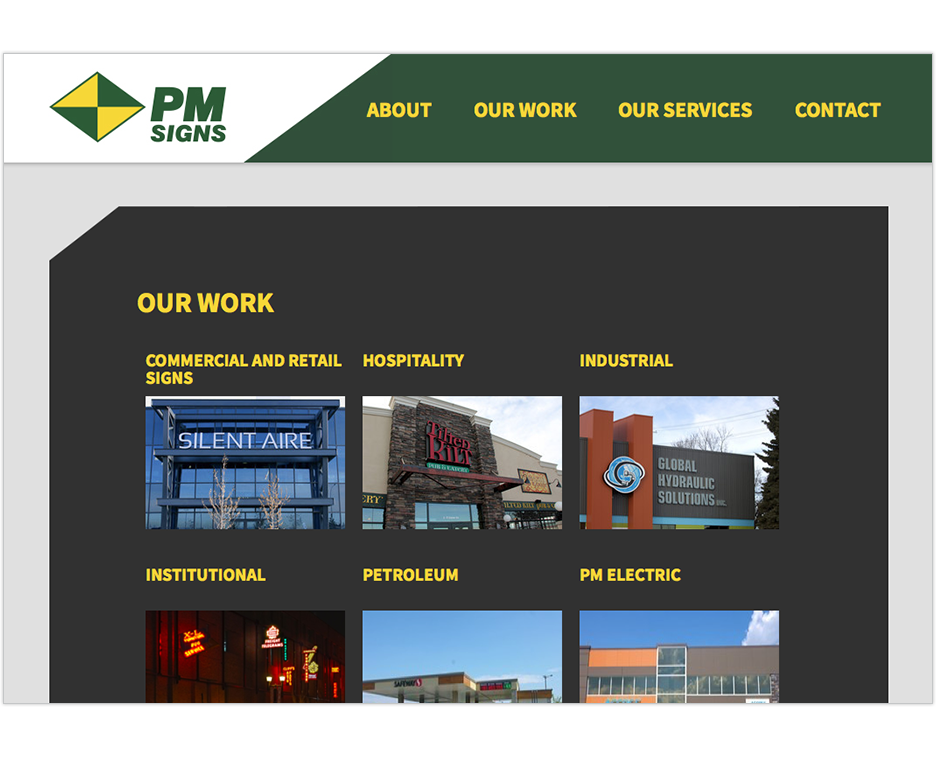 When developing this website, it was important to ensure that uploading projects was easy for the user as it was their intention to constantly be updating the site with new projects they were completing. We included WebGuide's Projects Module into the new PM website to allow PM to easily manage their projects and highlight featured projects on the home page with just a single click.
---

PM Signs immediately saw the value in investing is Search Engine Optimization for their new website and the results speak for themselves.
---
About Box Clever
Box Clever is an Edmonton web design company focused on long lasting relationships and innovative website design and development.