2017 Year in Review: Top Digital Marketing Trends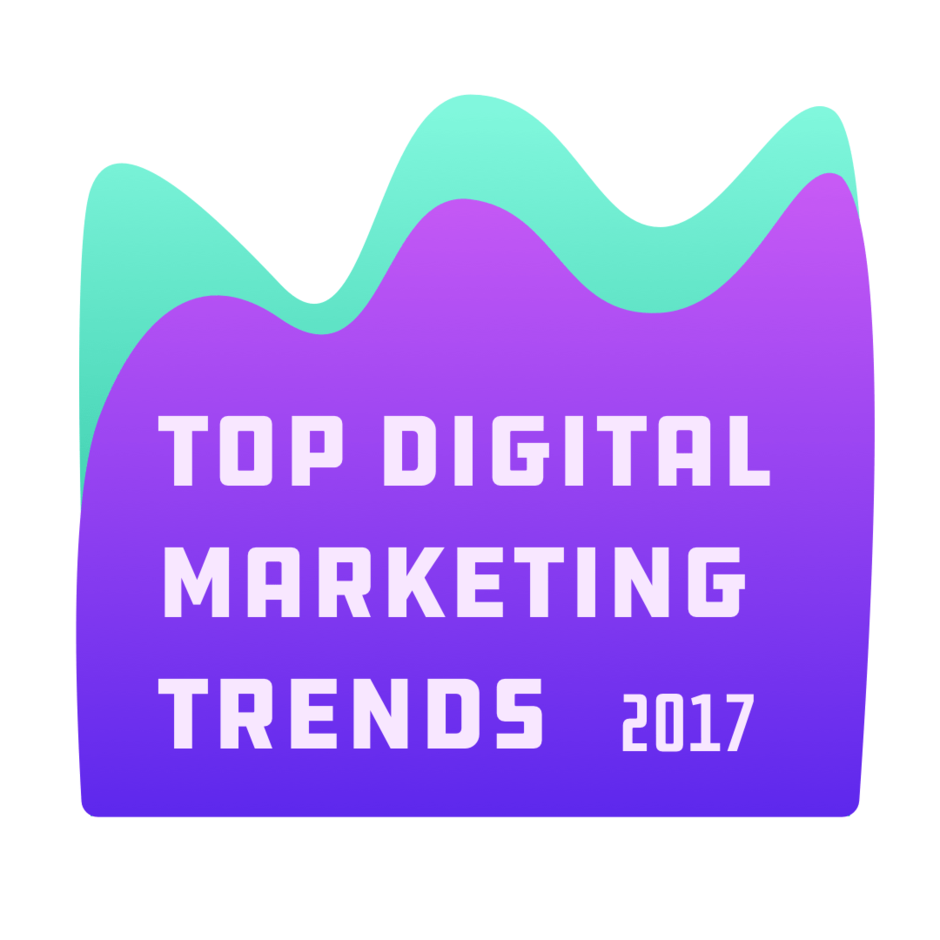 Another year has come and gone. As 2017 comes to a close, here at Box Clever we wanted to take a look at some of the biggest and most exciting trends in digital marketing over the past year. So, settle in with a warm cup of tea and enjoy this tour of nostalgia with us.
If we had to sum up 2017, we would say that it was the year of the audience. As each year passes by, advancements in machine learning and artificial intelligence allow digital marketers to become smarter with how, when and where they are targeting their audiences. We no longer have to cast a wide net to catch our target market; instead, new features from ad platforms like AdWords and Facebook Ads and measurement tools like Google Analytics give us laser-like precision. This ability to identify and hyperfocus in on target audiences results in less wasted ad spend and more conversions, which is obviously beneficial for any business.
Let's break down the changes in digital marketing in 2017 that have improved B2B and B2C strategies across multiple marketing channels.


AdWords
Updated interface
Without a doubt, the most noticeable change to AdWords came in the form of the "new AdWords experience." First announced in March 2016, the completely redesigned interface was finally rolled out to all advertisers in October. There are rumblings and grumblings about the UI and its usability (or lack thereof) even among marketers who've worked with the interface since receiving beta or even alpha access. But if the number of new features available only in the new AdWords UI mean anything, it is that it's only a matter of time before the "new" AdWords experience becomes the only AdWords experience.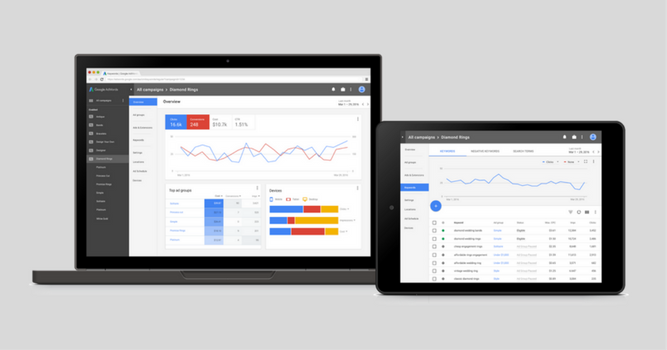 Machine Learning/AI
AI and machine learning have been huge trends in marketing this year. From Smart Display Campaigns, which run almost entirely on machine learning to set bids, targeting and responsive ads, to increasing overdelivery to 2X the daily budget, which uses machine learning to predict search volume and spend trends over the month, we've seen the effects on AdWords in a number of different ways.
Perhaps the most interesting of them all is AdWords' data-driven attribution model, which really took off this year with the introduction of Google Attribution (we discuss this a little later on in the post). Promising a model unique to each individual advertiser, data-driven attribution uses AI-powered methodology to analyze each touchpoint across conversion paths. When repeated sequences are identified, conversion credit is then awarded to each touchpoint accordingly. This enabled advertisers to better allocate ad spend to campaigns in a way that reflects their marketing goals. Combine this with one of Google's automated bid strategies and you're working with algorithms that could give you a serious competitive edge.
New changes in audience targeting
Riding on the coattails of machine learning, AdWords audience targeting saw some major advancements in 2017. Google enhanced Search and Shopping campaigns by introducing their in-market and similar audiences, which rely on machine learning to identify purchase intent and shared characteristics, respectively. Customer Match for Shopping was introduced in May, and since October advertisers have been able to reach customers based on their household income with demographics for Search. Custom intent audiences for Display and phone number & mailing address matching for Customer Match are new features that have only become available in the last two months, so you could be ahead of the pack if you're quick to adopt in the New Year.
Analytics
Making measurement simpler
After announcing the Google Analytics 360 Suite in March 2016, 2017 saw the development of exciting, new (and free!) products to help marketers with the all-too-well-known challenges of measurement.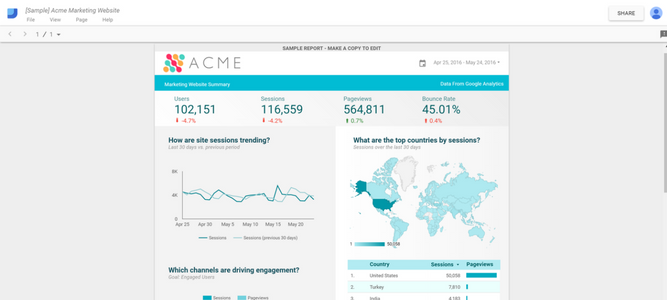 While Google Data Studio rolled out to Canadian marketers in the fall of 2016, Google made significant changes to the beta throughout 2017. We expect that spreadsheet lovers have stuck with their tried and true, but for those of us who've been looking for more easy-to-digest and visually-appealing ways to report on performance, Data Studio has been a blessing. With the option to use pre-built report templates or to create your own entirely from scratch, Data Studio easily and quickly pulls in data from expected sources like AdWords and Analytics, but can actually import any information as long as it's in a Google Sheet (e.g. Bing Ads, Facebook, etc.)! You can choose from tables, bar charts, graphs and more to display your data in the most impactful way, and you can even change the colours, font, and apply a logo to get your report on-brand.
Google announced its Google Attribution product in May of this year at the 2017 Google Marketing Next conference. Designed to make it "possible for every marketer to measure the impact of their marketing across devices and across channels," Google Attribution takes in data from Google Analytics, AdWords, and DoubleClick Search without having to implement any additional tracking code, resulting in a centralized, more complete view of how your marketing campaigns are working across channels and devices. Attribution then allows the advertiser to run a selected attribution model across channels and devices, which, in turn, means less missed touch points and more actionable insights.
Social Media
Facebook combines Power Editor and Ads Manager into single tool
Facebook announced in September 2017 that it would be combining their marketing tools Power Editor and Ads Manager into one powerful interface. Previously, Power Editor was the easiest place to create and edit ads while Ads Manager was best for pulling data from existing ad campaigns. Facebook recognized the need for creating and managing ads in a single tool. The new tool, simply called Ads Manager, has shiny new features including a new workflow for creating ads, and a new review and publish process.
High quality content becomes king, and queen, and the entire royal family 
Content marketers have been screaming from the rooftops for years that high quality content is a critical component of marketing, but good content is becoming more important for social media exposure as well. Why? Facebook Pages' organic reach have been diminishing over time. There's a number of reasons for this, but it is ultimately due to the sheer volume of content that is being shared on the platform. There are a number of ways to combat this, but the most important tactic is to produce great content that people will actually want to read and share organically amongst their friend list.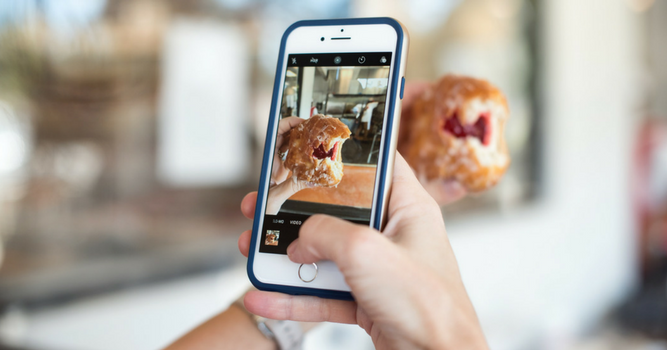 Influencers take over the world
It is a great time to be in the business of influencer marketing. TapInfluence reported in 2017 that 71% of consumers are more likely to make a purchase if they see an influencer promoting the product on social media. An effective influencer has built up a valuable audience in a particular market, which means that their reach is highly targeted. According to Customer Think, 2017 saw a 325% increase of Google searches related to influencer marketing, and Instagram's estimated influencer growth increased from $700 million in 2016 to an astonishing $1.2 billion in 2017. Influencers don't need to be celebrities or have hundreds of thousands of followers either; micro-influencers are people with much smaller followings, but have been found to have an incredible amount of influence over the followers in their niche.
Search Engine Optimization (SEO)
Search engine optimization is one of the fastest changing elements in digital marketing. If you want to read more about what happened in SEO Trends in 2017, check out this Forbes article. Here we highlight one the of the most important change we've witnessed this year:
Your website's mobile friendliness is no joke
2017 was the first year when mobile became more important than desktop for search optimization. Google rewards sites that are mobile friendly, and penalizes those that are not optimized for mobile search. Google released their Accelerated Mobile Pages (AMP) project in 2015 and, since then, have placed a stronger focus on mobile optimization in returning search results to users.
Mobile is especially important for businesses that have local customers. Optimizing for local SEO is becoming increasingly critical if you have a business that sells goods or services that people are likely to search for in the moment while they are in the area. Local search marketing has a higher conversion rate than other forms of marketing, and a better return on investment for small business owners.
What trends in digital marketing can we expect to see in 2018?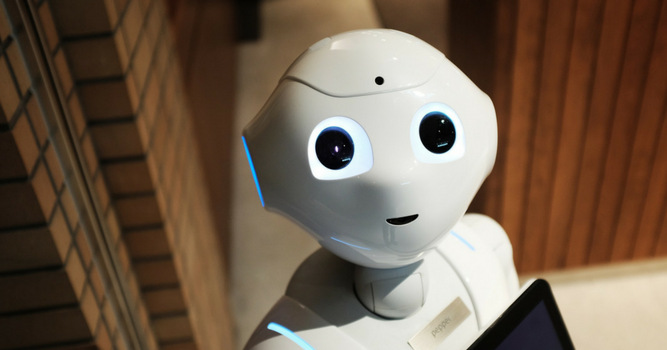 Digital marketers are predicting to see some interesting trends and changes in 2018, including the following:
Innovations in voice search and virtual assistants for marketing

Advertisers should be sure their keywords and creative are in-line with voice searches. Also expect new targeting methods and ad formats allowing marketers to leverage integrations with virtual assistants like Google Home.

Local, local, local

With local searches growing more than 50% faster than mobile searches overall, expect to see more in the areas of online-to-offline attribution and local ad products and interesting integrations for brick-and-mortar stores.

Increase in virtual reality (VR) technologies

We've seen Snapchat experiment with VR technology (remember the dancing hot dog?!) and we can expect more platforms to expand their VR content.

Decrease in macro-influencers, but an increase in micro-influencers

Micro-influencers are those that have between 10k to 100k followers, and their audiences are often more engaged, interested and connected to the types of products they are promoting. Expect to see more campaigns using smaller audience influencers over those with celebrity status. 
The world of digital marketing is fast-paced and ever-changing, and being successful means staying on top of all the tools, features and trends that are relevant to your business. What worked or didn't work for you in 2017? What strategies are you looking to implement in 2018?
If you're interested in learning more from Box Clever's Digital Marketing Strategists, contact us. We'd love to chat!
About Box Clever
Box Clever is an Edmonton web design company focused on long lasting relationships and innovative website design and development.