3 Tips for Your Online Store: A Halloween PSA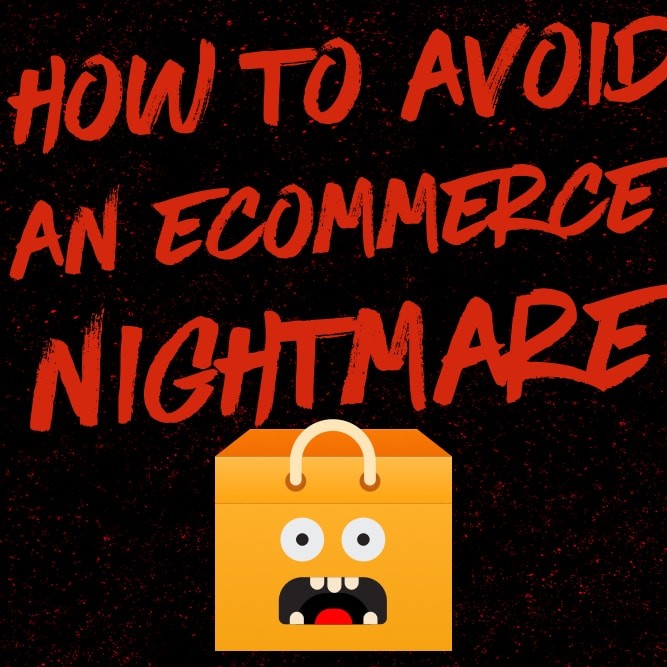 Halloween is scary enough.
We want online shopping to be an awesome experience for everyone! Our in-house Shopify Experts have whittled down their list of recommendations and agree that these 3 tips in particular will make a big difference in ensuring carts aren't being abandoned, conversions are being made, and customers are returning.
1. Offer a Guest Checkout
Don't force your customers to register. People like flexibility and they don't want to be pressured into committing to something beyond what they are there to do - make a purchase from your store. Having a guest checkout available will undoubtedly increase your conversion rate and will reduce cart abandonment.
2. Be Transparent with Shipping Costs
Two words: sticker shock. Your total may not look like much, but as soon as taxes and shipping are added on it can a totally different story. In fact, one of the most common reason for shoppers to abandon their carts is expensive or surprise shipping costs. Be transparent with your customers and go the extra mile in making the shipping processes easier and more affordable.
3. Keep Your Design Simple
Less is more when it comes to the design of your online store. Simple and distraction free interfaces facilitate conversions. Let your products speak for themselves with a clean, intuitive layout and clear calls to action such as "Next Step" and "Complete Order".
Contact us to learn more about the wonderful world of eCommerce.

Happy Halloween everyone!
About Box Clever
Box Clever is an Edmonton web design company focused on long lasting relationships and innovative website design and development.