A New Website for King's University College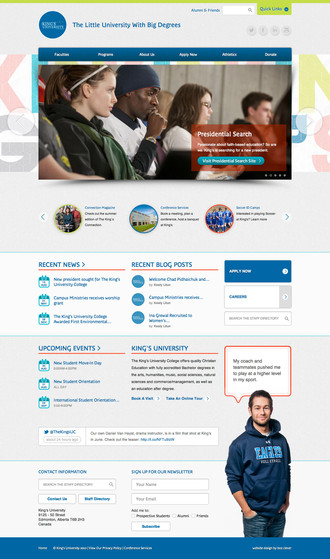 We are excited to announce the launch of a brand new King's University College website, just in time for the new school year! Because it's powered by our very own WebGuide CMS, training King's staff how to use the site was a cinch - staying current is now simple and fast. The new site has innovative design features that we're extremely proud of as well. Couple that with youthful and vibrant design, and King's University College can now boast an online presence that truly communicates with prospective students! 
Read our case study about the process, then check out the new website! The website looks amazing on your iPhone and iPad too, make sure to check it out!
For more examples of innovative website design in Edmonton, please take a look through our portfolio.
About Box Clever
Box Clever is an Edmonton web design company focused on long lasting relationships and innovative website design and development.