A New Website for Weir Concepts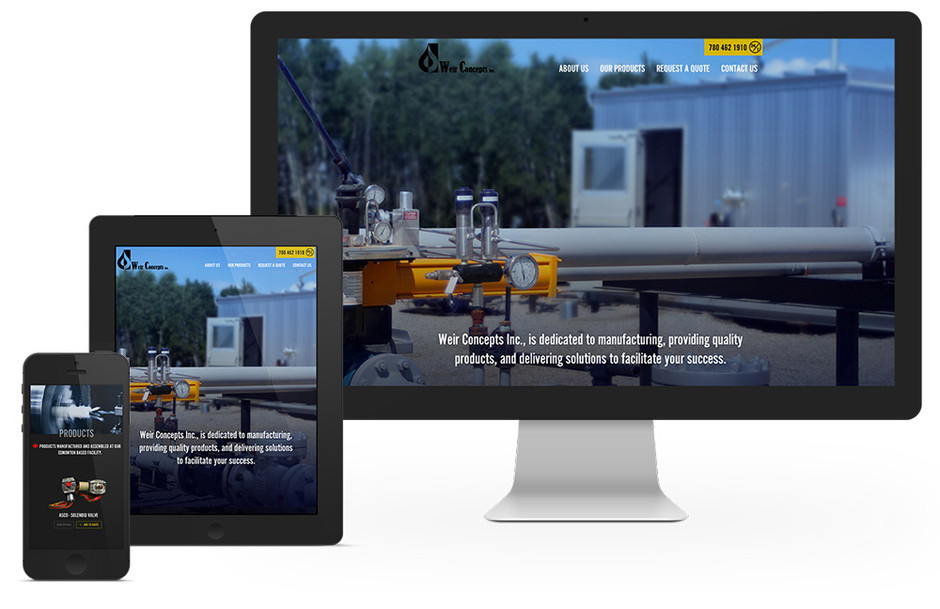 The boys and girls at Box Clever have been hard at work with the team at Weir Concepts, and we are excited to share the launch of their new website.
Weir Concepts needed a site that would reflect their strengths in customer service, along with focusing on their Canadian manufactured products. Our vision for Weir was to create a dark, bold and industrial looking site in order to visually represent the company.  With a one-page design, the focus remains on their products no matter where you are on the site.  The design of this website was based around showcasing the products that Weir Concepts has to offer, and highlighting their in-house manufacturing process.
An exciting new feature for Weir is an online product quote module, where users are able to build and request a quote in one easy to use system that gets sent directly to Weir Concepts.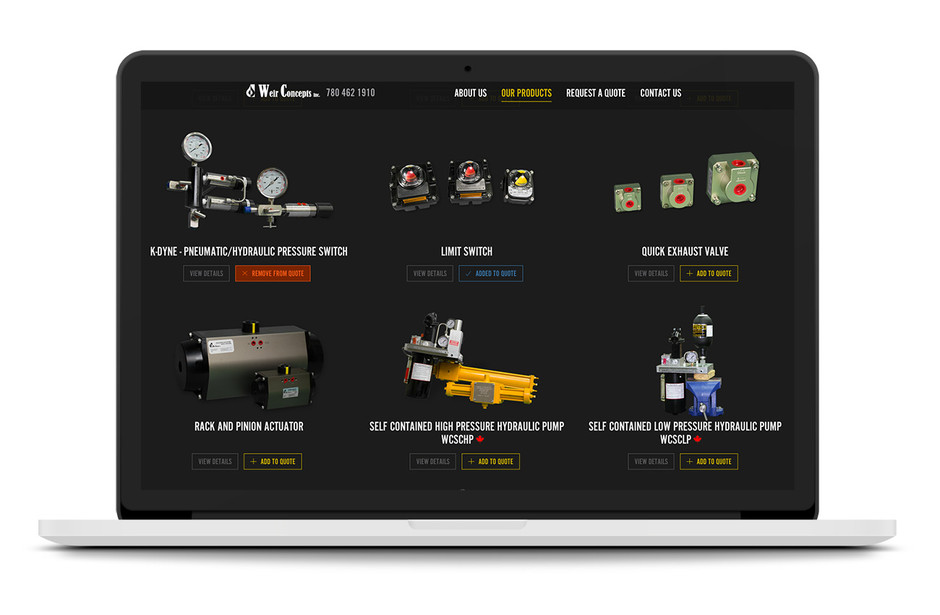 The site is built using responsive design, meaning that content is just as readable on the go as it is on any desktop computer. This is essential for Weir Concepts, as many of the site's visitor's work remotely or in the field.
Be sure to check out the new Weir Concepts website – on any device! 
About Box Clever
Box Clever is an Edmonton web design company focused on long lasting relationships and innovative website design and development.