Box Clever is Moving!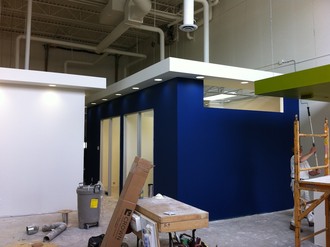 We are extremely excited to announce that Box Clever is moving! Back in December we obtained space in the Roper Professional Centre on 75 Street and Roper Road. The space was undeveloped, giving us a clean slate to build the space to suit.
Since then we've been working with the very creative Wolski Design Group to design the space and the talented people at Porscon Construction for construction management.
The new office features a bright, open concept work area with high ceilings and tons of natural light from the bank of huge windows on the front wall. After five years in our current location, we're excited for the change!
Currently, we are anticipating that we will be moving in June. We'll keep you posted!
About Box Clever
Box Clever is an Edmonton web design company focused on long lasting relationships and innovative website design and development.