Box Clever Named a Top Agency in Canada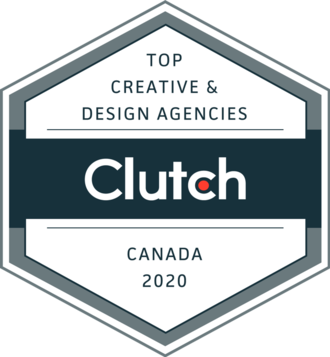 Since 2005, Box Clever has been building high-quality websites. Our services have been utilized by governments, schools, and private companies. Across the board, our clients have recognized us for the great work that we've done, which is why we're proud to announce we've been named a top service provider by Clutch, a leading B2B ratings and reviews platform.
We at Box Clever are excited to have been recognized as a Leading Web Design Company in Canada by Clutch. Building beautiful, functional websites has always been our passion and it is awesome to see our work acknowledged in this way.
— Chris Mebs, Principal Partner
In Canada, we rank well among Clutch's directory of leaders. This award and ranking means a lot as Clutch's team uses a catalog of verified client feedback to rank and evaluate companies, making them a reputable source in the industry. Our web design skills have been constantly lauded by our clients.
In a recent project, we provided website development for home builder, Bedrock Homes. We designed an entirely new platform for the company. Overall, we were praised for our SEO skills, improved load times, and consistent support.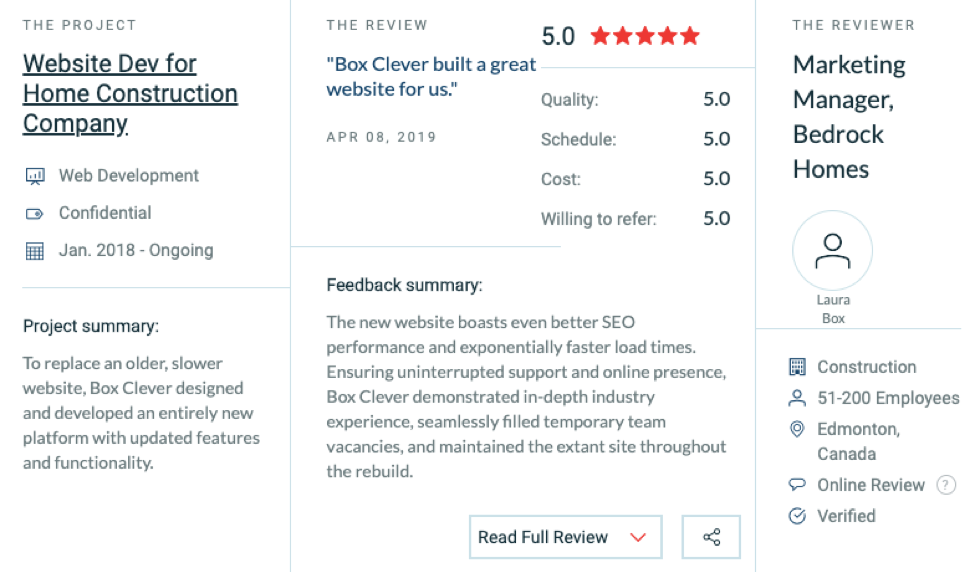 Our initial concern with creating a new website was losing the great SEO we had, but after the launch, our numbers only increased. Box Clever also reduced our average page load time from 6.5 seconds to just 2.5 seconds. The project was managed very well. We sent multiple emails a day with questions and comments that our account manager fielded seamlessly. We launched on time and within budget.
— Laura Box, Marketing Manager at Bedrock Homes
If you are looking to start a project, feel free to contact us today. We'd be happy to get started on making your business run more efficiently.
About Box Clever
Box Clever is an Edmonton web design company focused on long lasting relationships and innovative website design and development.