Box Clever Rakes in an Ember Award!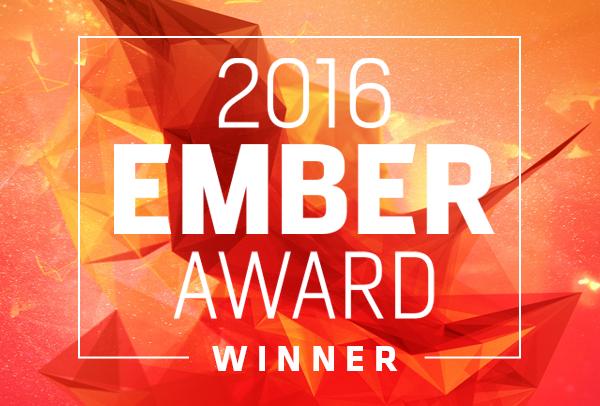 The team here at Box Clever is just glowing over our latest win for e-commerce site gravitypope: top spot in the 2016 Ember Awards' Best Website category. 
Hosted by Digital Alberta, the Ember Awards celebrates some of the hottest digital media creators in our province (and, we have to say, it's pretty cool to be in their company). A panel of 22 judges — including some of the best minds in digital media from all over the world — evaluated each entry. The panel based its decisions on areas like creativity, craft and effectiveness.    
Thanks for the recognition, Digital Alberta! And a special thanks to the gravitypope team — it's a pleasure working with you all! 
Digital Alberta is an industry-led organization that aims to support, promote and connect Albertans who study or work in digital media and technology. 
Check out our case study on gravitypope's award-winning website here: boxclever.ca/our-work/gravitypope
About Box Clever
Box Clever is an Edmonton web design company focused on long lasting relationships and innovative website design and development.