Google's New Local Search Listings Are Live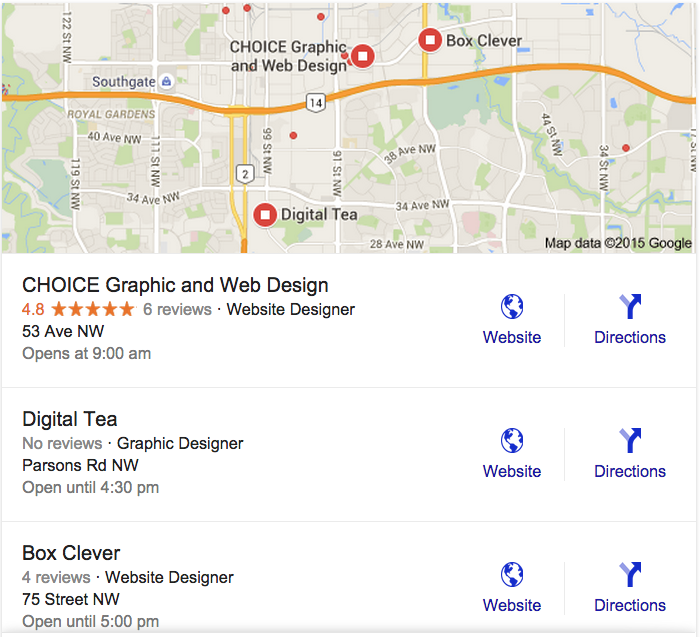 And Then There Were Three! 
Google has recently released their latest version of local search results and there are some pretty significant changes. The Local Pack interface has been optimized for devices - which is pretty nifty for users… but the biggest change will be for anyone trying to drive traffic to their website.
The highly coveted, top-of-the-top, "Local Pack" of Google's search results has been reduced down to three business listings. Three! We have been used to the Local Pack consisting of seven of the top search results and dropping from seven to three will indeed make it more difficult for local businesses to grab one of these important spots. The web traffic, sales, or customer engagement for anyone who was positioned in 4th spot or lower could potentially decrease because of this update - but don't worry, it isn't all bad news and there are steps you can take in improving your rank. 
The Good News:  
The new display provides an increased opportunity for the organic results of your website to rank on page one.
Because three results take up much less real estate than seven, there is now more room for listings on page one of Google's search results. Previously, if you ranked toward the bottom of the top ten it was likely that you didn't show up on page one but instead got bumped to page two. So really, your chances have increased in making the cut for page one!

If you are in the top three this could lead to more calls and visibility for your business.
Less competition is obviously a good thing. If your business lands in the top three, great! This means you have a one-in-three chance of being the business a customer calls vs. your previous one-in-seven chance, we like those odds!  
Competing for the Top:  
There are tons of things you can do to improve your chances of appearing in the Local Pack. If you are interested and want to learn more about SEO and all the different carousel ranking factors, feel free to leave your name and email in the comments form below and we will connect with you!
For those of you who are looking for a quick overview, here are the top five most important tips: 
Ensure there is consistency in your structured citations - What are structured citations you ask? In simple terms, a citation is a listing of your business on the web. A complete citation should include your company name, address, and phone number. These are found on sites like Yellow Pages, Yelp, etc. These structured citation sources play an important role in your value from Google's perspective - so make sure you are completing your citations consistently and fully!
List yourself in the most relevant categories - Ensure you are listed in the proper online categories. This one is pretty straightforward, if you run a plumbing business ensure you are listed in the plumbing category and not the automotive category.
Quality and quantity of citations - It is important to claim and build as many citations as you can, however local businesses should focus on optimizing the highest quality sites first. There needs to be a sensible balance of quality and quantity of citations to deliver improved local rankings. Your business should focus on high authority and high value sites first and then work your way down. 
Ensure your website NAP matches your listings NAP - Your Name, Address and Phone number listed in your site schema should match your listings across the web, especially on your Google My Business page.

Make sure you have a branded and active Google My Business page!
Improve your domain authority - This is definitely not easily done. A solid digital strategy and many, many hours of work are required to have a favourable effect. Your Domain Authority is simply the "power" of your website from Google's perspective. Your "power" comes from a wide variety of SEO tactics. 
So there you have it, Google has made it even more difficult for you to attain a top ranking in their Local Pack. That said, the new updates provide a reason to learn more about Local Packs and SEO! And for anyone who is new to the world of local search rankings, not to worry, we can definitely help you out. 
About Box Clever
Box Clever is an Edmonton web design company focused on long lasting relationships and innovative website design and development.