Donate Now Button Now Available for Non-Profit Organizations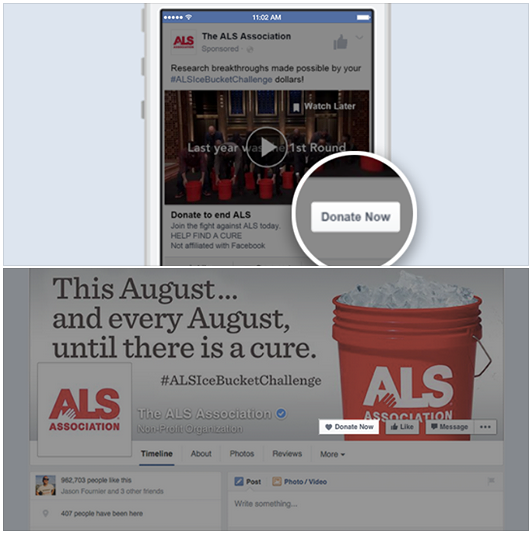 The day is finally here that many non-profits have been waiting for, Facebook has announced that the "Donate Now" call-to-action button is now available for use on Facebook pages and ads. Instead of the previous options of, Learn More, Shop Now, Sign Up, Download, Book Now, Watch More, and Contact Us, Facebook is offering this option to cater specifically to non-profits and charities.
Allowing non-profits to use the term of "Donate Now" speaks directly to the purpose of their ad. By crafting creative and engaging page and ad content and partnering that with the direct call-to-action of "Donate Now" should provide even more success for all non-profits currently taking advantage of what Facebook has to offer. The buttons can be set up with a direct link to their donation page and removes the multiple click barrier that typical website visitors would have.
Many of our clients use Facebook everyday to spread awareness and support of their causes. Many also engage us in the placement of Facebook ad campaigns as well. Though the social content and ad campaigns are already successful we believe having the option to use a specific donation call-to-action will increase the success of the content even further.  
Well done Facebook! We and our clients thank you!
If you are a non-profit looking to learn more about how Facebook pages and advertisements can help your organization succeed Box Clever is here to help. Contact us today!
About Box Clever
Box Clever is an Edmonton web design company focused on long lasting relationships and innovative website design and development.