A Website Built for Managing Homes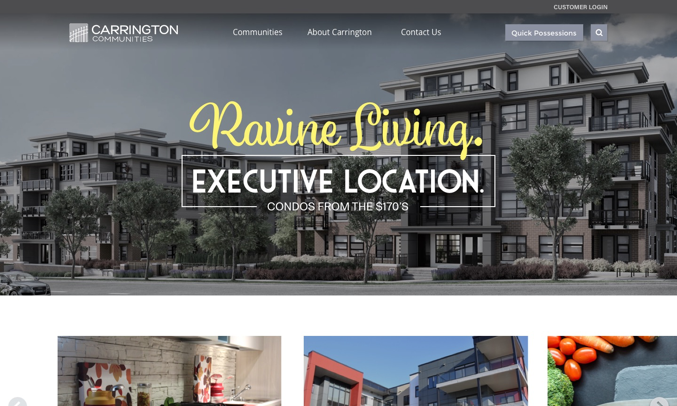 Homes, Home Models, Lot Maps, Communities, Rentals and More
It goes without saying, no matter the kind of website, things like clean design, mobile responsiveness, and high res photography all contribute to delivering an eye-catching final product.
For Carrington Communities, we were focused on the elements that take it from something eye-catching to something that is built with purpose.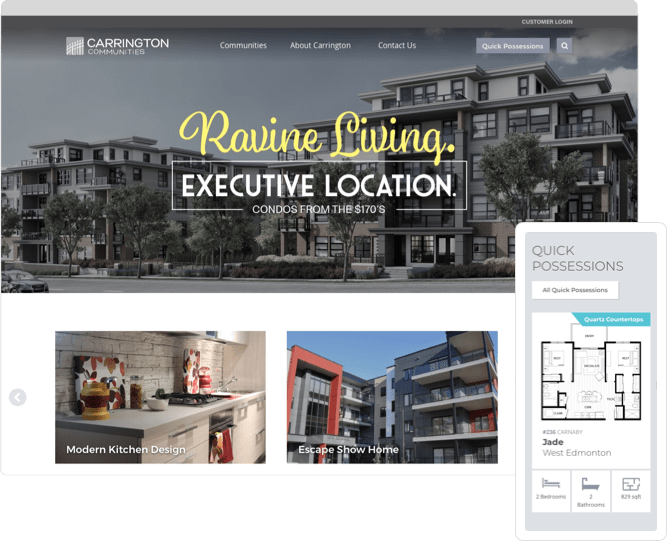 "Help us with managing our homes!"
Carrington Communities was looking for a CMS that could help organize and manage all their homes and related data. On the front-end, they needed easy filtering, searching, ample calls-to action - all the things essential to capture conversions!
Carrington's New Website
Carrington Communities is a part of the larger Carrington Group and have been building and selling Condos in the city for over 45 years. From first time buyers to those looking for luxury, Carrington has condos for all tastes and price-points.
For years, they struggled managing their website on WordPress. With content often becoming outdated or irrelevant, and administrative hours piling up for the simplest of updates, they were ready for a change.
They were looking for a web facelift and, perhaps more importantly, a powerful system to manage their huge amount of home and community related data.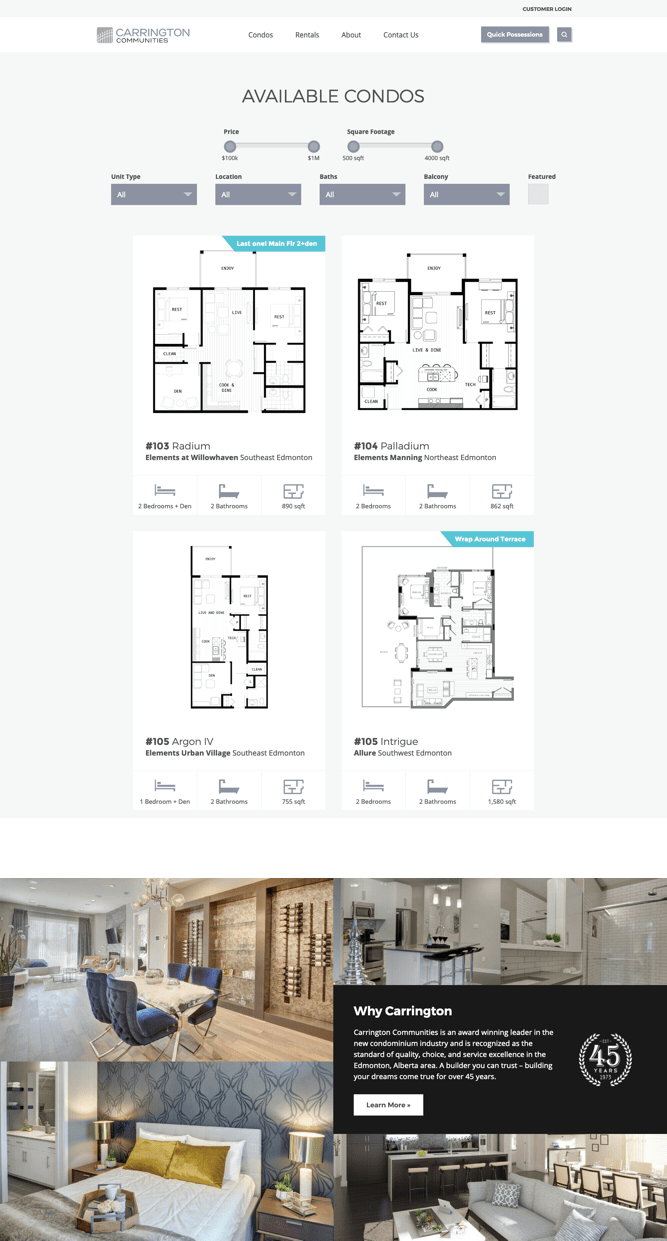 Your Website Should Work For You
Website projects aren't just about creating an awesome experience for the site visitor, web administrators need to be supported by their technology and feel good using it too! 
We hooked Carrington Communities up with a unified system for managing all their web content, including everything related to communities, rentals, and models (just under a thousand units).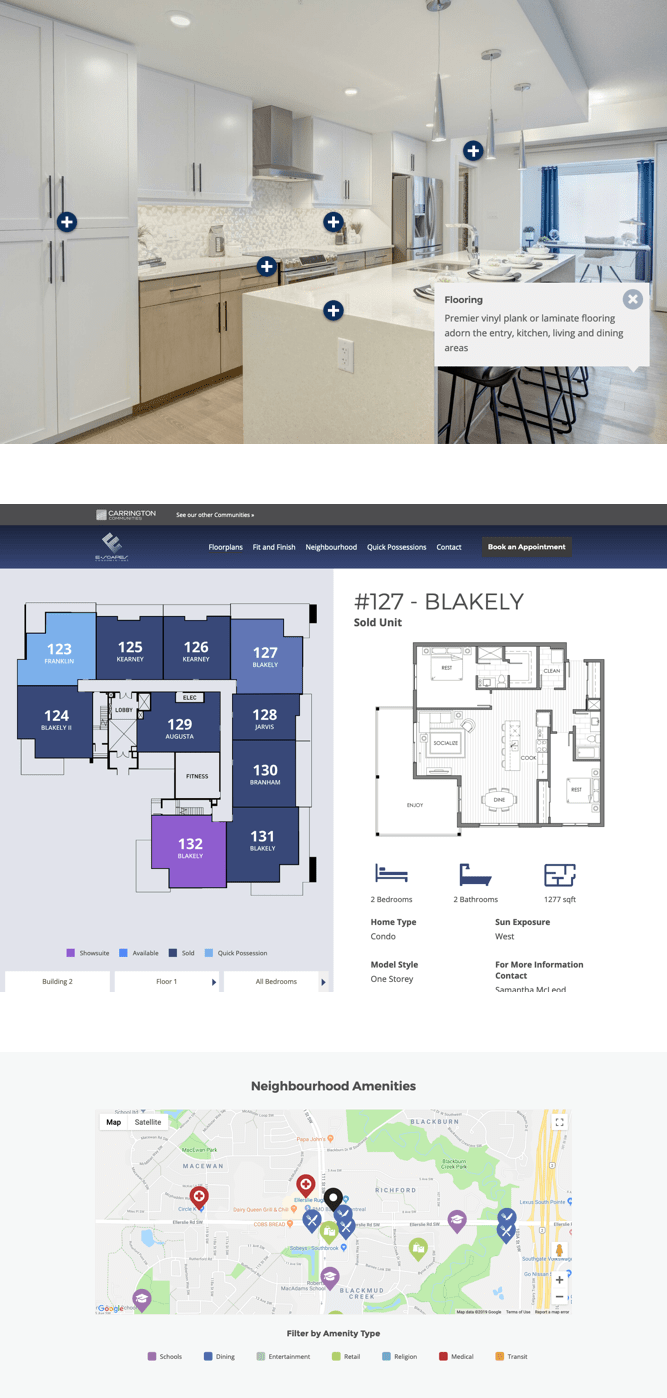 Features Include:
Unique page templates for each community's branded microsite
Administrators can add new communities and upload content to them in a snap
A dynamic Floorplan and Condo Finder 
Cool interactive images to highlight condo features
A master community finder listing all available condos instead of restricting to one community at a time 
Highlights:
Page views per session are up 64%
Session duration is up +46%
Visit their new site at https://www.carrington.ca
About Box Clever
Box Clever is an Edmonton web design company focused on long lasting relationships and innovative website design and development.