International Best In Class Award for SAGE!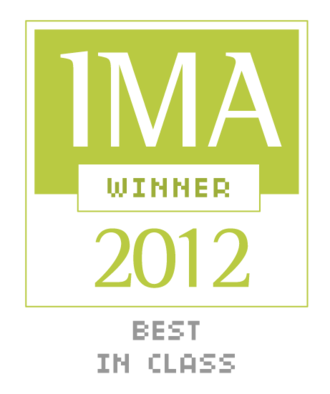 The Seniors Association of Greater Edmonton s new website, mysage.ca, was recently awarded Best In Class for non-profit by the international Interactive Media Awards. This award is especially meaningful to us here at Box Clever because of the unique challenges we faced when tackling this project. 
The new SAGE website is targeted at a demographic you wouldn't usually think of as web savvy or the target audience for your next web project, but seniors are definitely on the web, and they re using the new site. During the initial research phase it was immediately evident that not only are most websites not senior-friendly , but there was no existing style guide or best practices for designing a user interface for seniors. Box Clever is thrilled to receive an international award for this project, and hope that the standards we have implemented will help others to design websites for seniors!
The new SAGE website scored extremely well in Design, Feature Functionality, and Usability, with a perfect score of 100 in each!
Visit SAGE s new website or head over to our portfolio to see more of our award-winning work, or contact us directly to learn more about what we re doing for website design in Edmonton!
About the Interactive Media Awards
The Interactive Media Awards recognize the highest standards of excellence in website design and development and honor individuals and organizations for their outstanding achievement. Created by the Interactive Media Council, Inc. (IMC), a nonprofit organization of leading web designers, developers, programmers, advertisers and other web-related professionals, the competition is designed to elevate the standards of excellence on the Internet and offer winners a boost in marketing and exposure. IMC serves as the primary sponsor and governing body of the Interactive Media Awards, establishes the judging system and provides the judges for the competition.
About Box Clever
Box Clever is an Edmonton web design company focused on long lasting relationships and innovative website design and development.