Introducing the Bus Status App from Box Clever Education!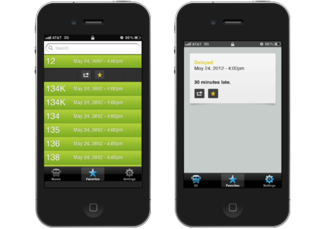 We're always trying to make our clients' lives easier, developing new tools and features as often as we can. Increasing the flow of pertinent information is a passion of ours, and with that in mind we created a brand new tool for our education offering - the Bus Status App! Featuring push notifications for buses the user has identified as a favourite, this app sends relevant and timely information to parents and students. Just another way we're working hard to make information more accessible! To make it even more user friendly, the app pulls its information from WebGuide - no extra work for administrators!
Read more about this great new tool at boxcleveredu.ca
About Box Clever
Box Clever is an Edmonton web design company focused on long lasting relationships and innovative website design and development.