Recent Website Launch: Botanica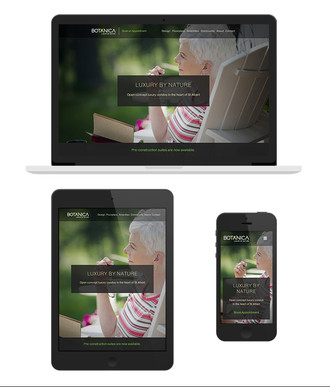 An exciting challenge for the team, the fully responsive Botanica site was designed and coded from the ground up in only six weeks.
Created as a response to the developer's vision for Botanica, the 'Luxury by Nature' catchphrase became the driving theme for the entire site. Compelling content, intelligently-designed interactive floor plans with live unit availability, and the seamless layout for the site were all inspired by the new phrase. Built on Box Clever's own WebGuide CMS, the site not only conveys the rich luxury of the community through it's sleek minimalist design and beautiful imagery featured throughout, but it is also easy to update and maintain over time. 
After the success of the site launch, Box Clever was selected as Botanica's marketing agency for 2014. With a carefully-crafted traditional and digital marketing strategy, Botanica's popularity will continue to climb throughout the year. 
About Box Clever
Box Clever is an Edmonton web design company focused on long lasting relationships and innovative website design and development.