Recent Website Launch: Battle River REA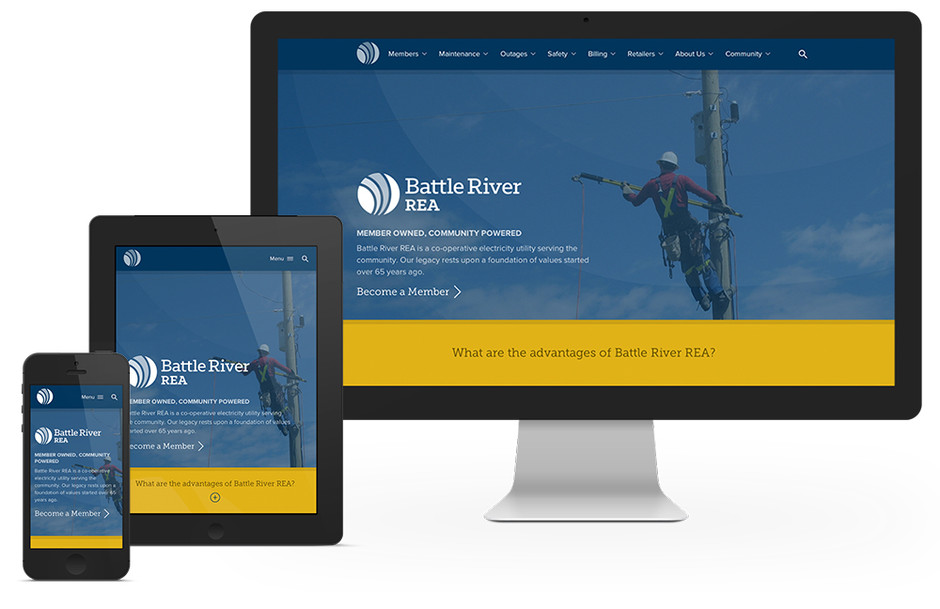 Box Clever is thrilled to announce the launch of another fantastic website. Being fully responsive with a clean, modern navigation, the Battle River REA website targets a younger demographic, while instilling a sense of history.
Becoming a member of the Battle River REA has many advantages, which visitors to the site may not be aware of - in order to showcase these advantages, the team at Box Clever designed a homepage that draws immediate attention to the advantages available.  One click on the advantages display bar opens a drop down box to reveal all of the benefits of becoming a member. 
In addition to these advantages of being a member the BRREA has many important links to share that were made accessible on the home page. For example, people can report an outage or pay their bill with one easy click. 

The Battle River REA has a copious amount of information to communicate with the community. To capitalize on this content, the BRREA news is front and centre, and focuses more on the information than imagery. The site also links to to the Battle River REA's Twitter page to extend the visitor relationship onto their social media outlet.
Built on Box Clever's own WebGuide CMS, this newly designed site expands on Battle River REA's core business by encouraging visitors to learn what the Battle River REA is all about and how they can become involved.
About Box Clever
Box Clever is an Edmonton web design company focused on long lasting relationships and innovative website design and development.