Lloydminster Public School Division Launches a New Website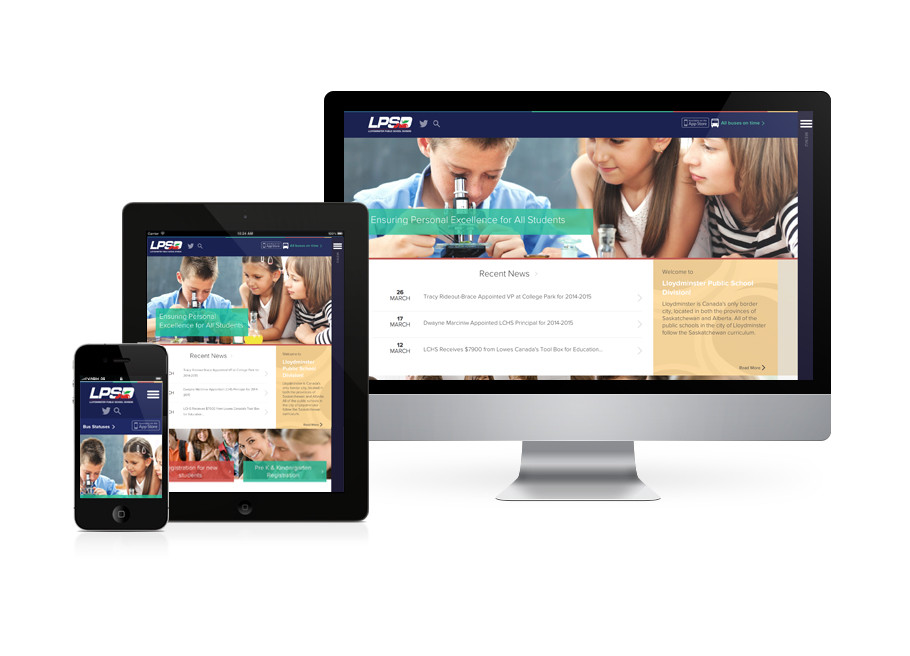 The boys and girls at Box Clever have been hard at work, and are excited to launch the district website for the Lloydminster Public School Division!
Built on the WebGuide for Schools CMS, the district website is easy for administrators to update and intuitive to use. The site integrates seamlessly with the division's Active Directory system and is responsive, so users can access the fully-functioning site from any device. Several innovative modules were incorporated into WebGuide for Schools for the division, including:
A built in HR system allows the division to quickly post jobs, sort through applicants, and retire postings once they are filled. Employees and applicants are able to create an account, and update their information as it changes. 
StaffConnect, a secure intranet that houses all of the division resources, policies and procedures, documents, news, and events. 
The Bus Status module, allows the division to update the status of school buses in real time. The changes are reflected on the website, as well as pushed to the iPhone app that is free for students and parents to download. 
The site was built with students and parents in mind, and was designed to allow users to find information quickly and easily. The home page also includes upcoming events, current news stories, and features a custom module that pulls live Tweets from school Twitter accounts and displays them on the home page. 
New websites will be launching for all of the schools in the Lloydminster Public School division in the coming months as well.
About Box Clever
Box Clever is an Edmonton web design company focused on long lasting relationships and innovative website design and development.