The Alberta NDP Opposition's New, Flexible Website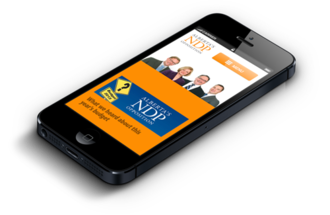 The Alberta NDP Opposition came to us with a problem: their website was built on an open-source CMS that made the site too difficult to update, so the site had become messy and hard to navigate. They needed a new streamlined look and a better CMS that was easier for staff to use.
WebGuide CMS gives them exactly what they're looking for - it's easy to use, flexible, and is integrated with their social media too! The site also features responsive design, which means that visitors on the go can easily navigate the website and content from their phones. By detecting the size of the browser the site automatically displays the content at the best configuration for the viewer.
Check out the new Alberta NDP Opposition website, or browse through our portfolio for more web design in Edmonton!
About Box Clever
Box Clever is an Edmonton web design company focused on long lasting relationships and innovative website design and development.