The Box Clever Approach to Online Advertising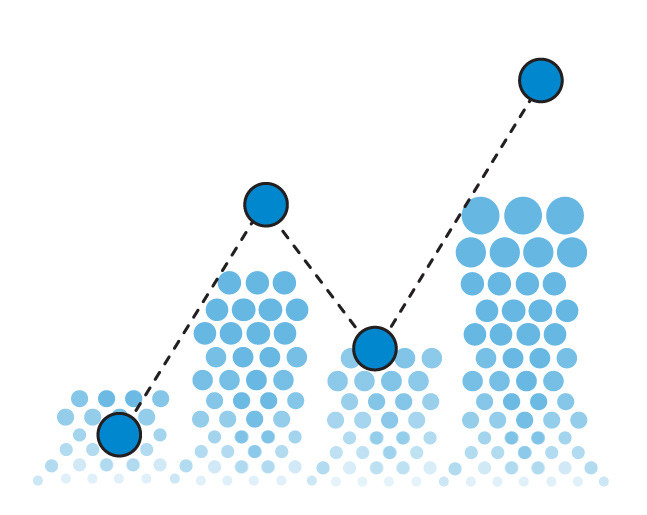 There are many different methods an organization can use to advertise their business online. It can feel overwhelming with so many options available, that's where Box Clever comes in! We will work with you to create a strategy that aligns with your company values and goals, and one that benefits your bottom line. 
 Only what is measured can be improved upon. All Box Clever goals are measurable and accountable!
We use a collaborative approach to create a unique online marketing strategy designed specifically for your business. We get to know each and every aspect of your business and industry, and work with you to establish your online advertising goals. Box Clever will then sift through the many online advertising options available and propose an online advertising plan to achieve the goals we have collectively identified.
 Here are a few of the major types of online advertising we can assist with.
 Pay-Per-Click (PPC Advertising, Google)
People search for what they want - PPC Campaigns are an awesome way for your visitors to start taking action. We create paid search campaigns within your budget to increase your inbound traffic. We continually create your keywords, monitor, adjust and keep you up to date with monthly snap shots and quarterly reports! 
Canadians spend an average of 41.3 hours per month on the internet, that's almost 496 hours per year! An online advertising strategy, is an absolute MUST, not a maybe! 
Display Advertising (Google Display Network)
You may know them as "banner ads" - we know it as Display Advertising. 
Do you want to build awareness around your company or organization? Utilizing Display Ads is a fantastic way to present your message visual while generating volume. Over the years, Display Ads have greatly advanced and you can now target an audience by specific demographics, location, behaviour, site categories, interests and more. With these filters, display ads have evolved immensely and now have a variety of formats and features. These advancements have made the use of Display Ads that much better for any company or organization.  
Social Media Advertising
Social Media Advertising is one of the best ways to build awareness, encourage engagement and it is a huge driver of leads and sales. At Box Clever, we can use social media ads to grow your business; most specifically on Twitter and Facebook.  Social Media Advertising is targeted to the users' demographic and interests, not what they're searching for which offers a unique alternative to other online advertising platforms.  
Twitter Ads drive leads at one-third of the cost of other paid channels. 
We can build campaigns based on connecting with the interests of your clients; an essential way to reach a wider audience, generate more leads and drive more sales at a low cost.
Target new prospects with pinpoint precision
Generate leads with Twitter cards
Create campaigns that sell
Use Facebook for advertising your page, app, or even an event, the sky's the limit!
An in-house design team to develop attention grabbing ads
Reliable measurement tools and evaluation of your campaign success
Online Marketing is just one of the many services we offer at Box Clever, and is one of the most effective ways to bring awareness to your brand or business.If you would like to learn more about online marketing strategies for your business, or if you have any questions Click Here and let us know.
About Box Clever
Box Clever is an Edmonton web design company focused on long lasting relationships and innovative website design and development.