Considerations for Your New Website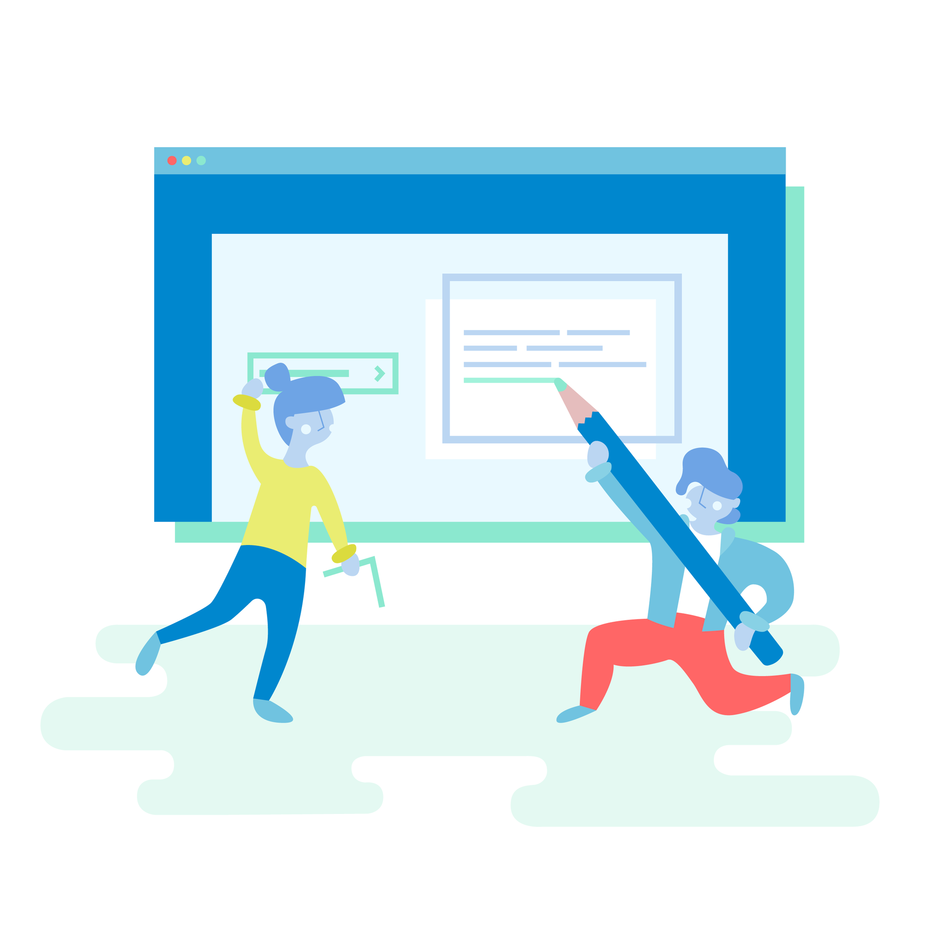 Beginning a new web project isn't always the easiest of tasks, especially if it is your first time going through the process; there are a tonne of moving pieces and a number of important considerations that need to be made. So, let's approach it from the ground level. To help you get started thinking in the right direction and to ensure that you are setting the stage for a quality website, here are three tips, that if executed well, will lead to an effective, scaleable, and impressive website.
But first, as a quick FYI, here are two common terms that you might hear folks like us throw around from time to time:
UI (User Interface) - Refers to the specific elements or structure (layout) found within a page. 
UX (User Experience) - Refers to the actual flow and user experience of the website or app.
1. FOCUS ON ACCESSIBILITY
Ultimately, a great website must be accessible to EVERYBODY. This is something that must be taken into account during the early stages of a web project to ensure that features such as voice activation, tab navigation, and screen readers will all be compatible with the markup (code). More often than not, websites are built for the best case scenario - but in reality they should be built to accomodate even the most demanding kinds of site visits. The foundation of an awesome website is the code it is built upon; markup should never limit design and you should never have to use bad markup to make your design work.

2. STRIVE FOR PERFORMANCE
Performance is not science, performance is perception. There are many actions that can be taken by a development team to ensure that the UX is not affected by varying load times on a page or potentially unpolished transitions. By considering all aspects of the UX on your site, you will be able to mask some the weak points in your site's performance - for instance, if you have a page that has a tonne of functionality, including importing data from a third party system, instead of loading everything together on the page, you could opt to stagger the loads to allow for a smoother, more seamless experience. Nobody likes to wait, by taking the time to understand how your website performs and adding progress tracking elements, your site visitors will enjoy their time on your website far more. 

3. TAKE DESIGN RISKS 
Safe web design is tried and tested; it is typically flat, minimal, with rigid colour palettes, single stroke icons, and super crisp sans serif fonts. For many, this traditional approach is justified with "we don't want site visitors to be confused". We have all seen these sites; the carousel banner is usually a dead giveaway. The job of web designers is to bring your information to life online in a way that connects with your target audience, and that can happen in a variety of ways. The web is always changing, and with new techniques and tools always on the horizon, new possibilities arise for every web project. So, take a risk and try to build an experience online! Move away from the cookie cutter layouts, and engage your audience with a striking design that pulls them into your brand story. 
With these few tips in mind, you will be ready to start planning for a quality website that is easy-to-access, performs well, and effectively connects with your audience. And remember, the foundation is the most important part of any build!
About Box Clever
Box Clever is an Edmonton web design company focused on long lasting relationships and innovative website design and development.