Vote for Transcend Coffee!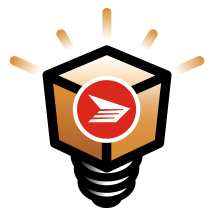 Our friends at Transcend Coffee are Consumer Champion Award finalists in the 2013 Canada Post Ecommerce Innovation Awards! Other finalists include Beyond the Rack, Frank & Oak, Hudson's Bay, and MEC.
We launched the Transcend Coffee ecommerce site in June of 2012 , which combines the extensive knowledge they have about coffee with their fantastic product selection.
[Transcend Coffee's] goal is to roast and serve the very best specialty coffee in Canada, to honour and reward the hard-working farmers who grew it, and to educate coffee drinkers about the art and craft of specialty coffee.
Head over to the Canada Post Awards Website to vote for Transcend Coffee!
About Box Clever
Box Clever is an Edmonton web design company focused on long lasting relationships and innovative website design and development.