A new informative, professional and user-friendly website for the Natural Resources Conversation Board
About the Client
The Natural Resources Conservation Board is responsible for reviews of proposed major natural resource projects, and for the regulation of confined feeding operations in Alberta.
About the Project
The Natural Resources Conservation Board (NRCB) website takes a lot of information and makes it both easy to navigate for visitors and easy to administer for staff. Powered by WebGuide, the site has a number of features that make content management easy.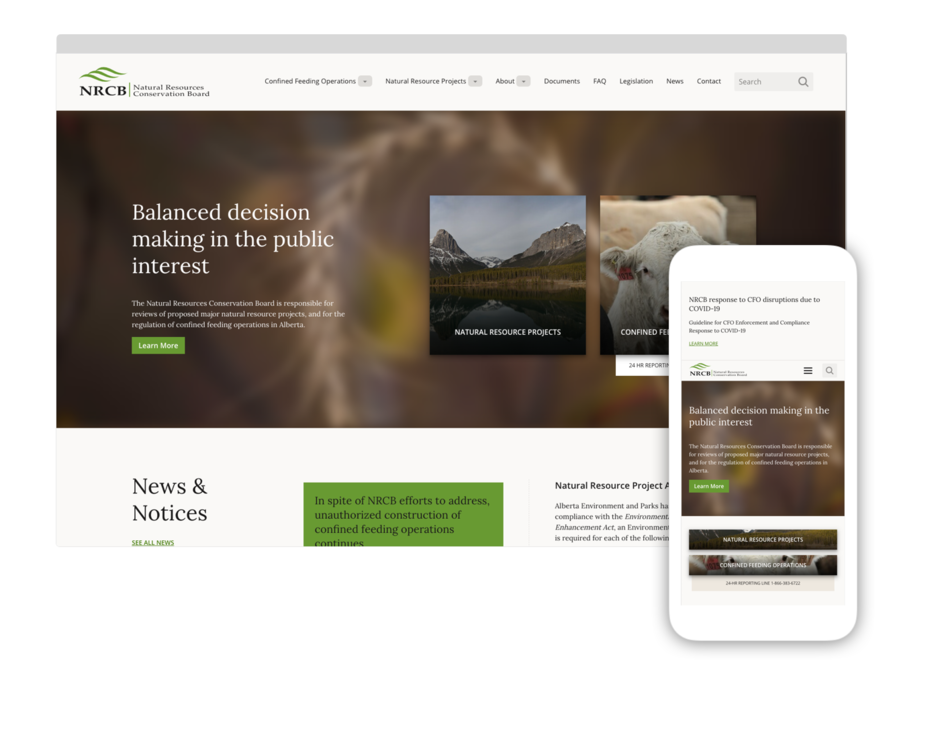 The NRCB also has many documents that must be publicly available. To make it easier for users, the documents page is custom built with search and filters to help users find documents quickly. Each document can also have a quick description, so users know before clicking whether it's the right document.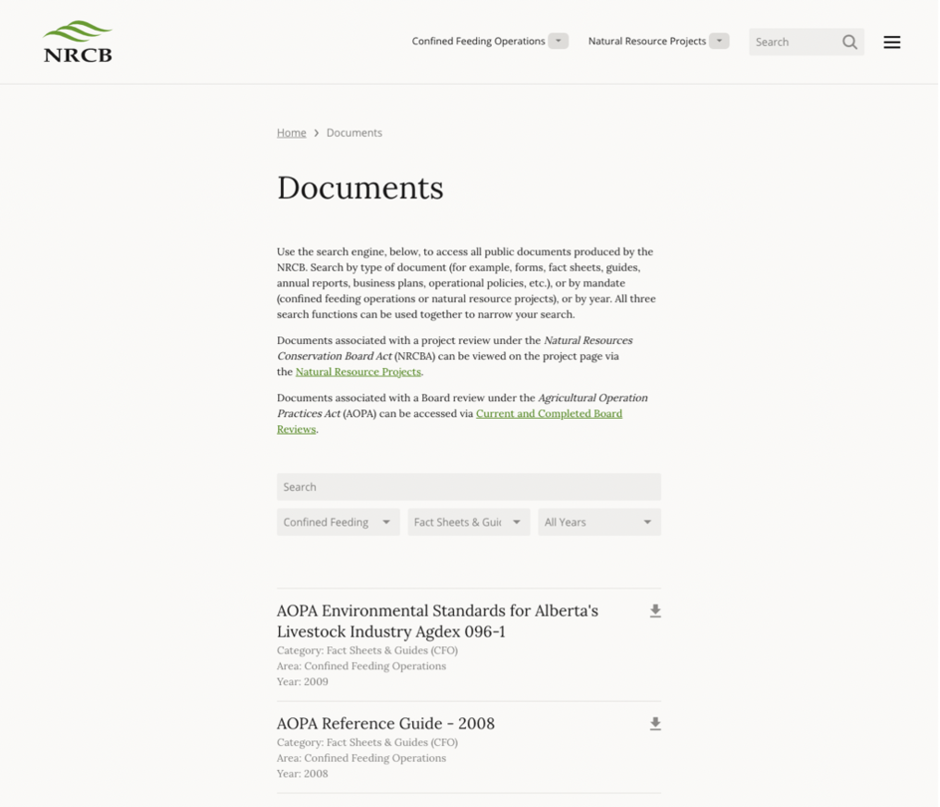 The NRCB serves a number of different audiences, which can be both public and private. To make access to confidential information simple and secure, we built out the login areas using WebGuide's Vaults. It's easy for NRCB to add new vaults, new users, and also to manage content in each vault. The new website was launched in 2019 and has been an effective tool for the general public as well as their private audiences.
About Box Clever
Box Clever is an Edmonton web design company focused on long lasting relationships and innovative website design and development.