Outstanding Achievement Award for The King's University College!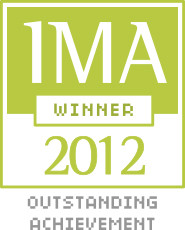 We re thrilled! The recently launched website for The King s University College has received an international nod for Outstanding Achievement from the IMA in the University category. This award is the second this year for Box Clever, and we re so excited to add it to our accomplishments!
The Outstanding Achievement award is an honor bestowed by Interactive Media Awards, and an extremely challenging award to win. Kingsu.ca has excelled in all areas of the judging criteria and represents a very high standard of planning, execution and overall professionalism. The five criteria for this award are Design, Content, Feature Functionality, Usability, and Standards Compliance & Cross-Browser Compatibility. 
"The King's University College is thrilled to be recognized by the Interactive Media Council's Outstanding Achievement award for our re-design of the kingsu.ca website 2012. This project was a very large undertaking and would not have been this successful without the talent and expertise of our Box Clever team.  Their professionalism, customer care, and genuine desire to turn our website wishes into reality was a true joy and we look forward to continuing our work with them." - Vanessa Christensen, Marketing Manager, The King s University College
Read through our case study of the project with The King s University College for more information, or contact us directly to learn more about our Edmonton web design approach!
About The Interactive Media Awards
The Interactive Media Awards recognize the highest standards of excellence in website design and development and honor individuals and organizations for their outstanding achievement. Created by the Interactive Media Council, Inc. (IMC), a nonprofit organization of leading web designers, developers, programmers, advertisers and other web-related professionals, the competition is designed to elevate the standards of excellence on the Internet and offer winners a boost in marketing and exposure. IMC serves as the primary sponsor and governing body of the Interactive Media Awards, establishes the judging system and provides the judges for the competition.
About Box Clever
Box Clever is an Edmonton web design company focused on long lasting relationships and innovative website design and development.