Recently Launched Websites by Box Clever
The hard-working boys and girls at Box Clever work diligently to create beautiful, functional websites for our clients. After spending countless hours strategizing, designing, developing, copywriting, and polishing, we are excited to announce our newest website launches! 
Radient Technologies - Launched September 2013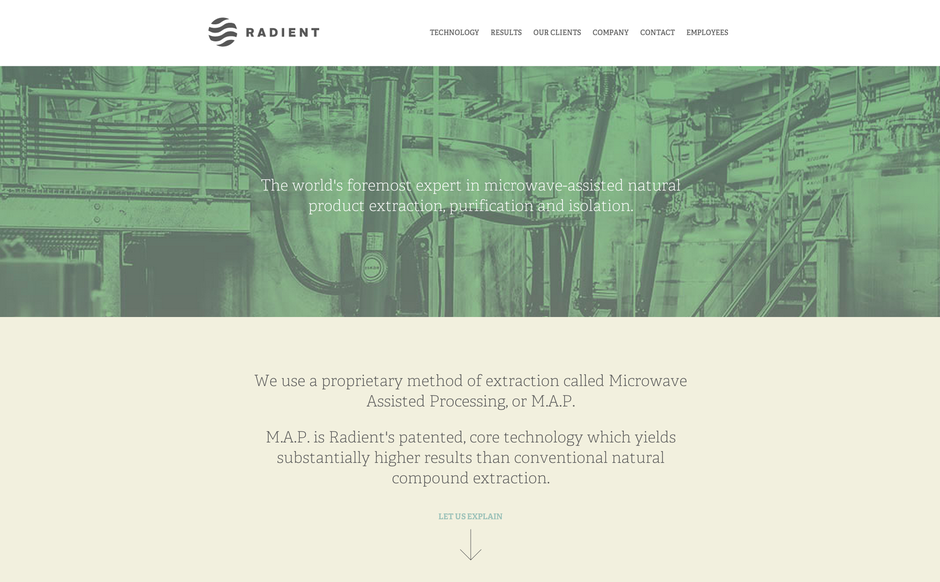 Web design & development, brand identity consulting & development, SEO consulting
When Radient Technologies approached us to overhaul both their website and their brand identity, the team jumped at the chance. Our branding supernova Shaun created some truly incredible illustrations for the new site, which became the basis for both the look and feel of Radient's new online identity. From the pacing of the clock to the animation that explains their patented M.A.P technology, no detail was overlooked. In fact, our obsessive attention to detail played a key role in taking the Radient Technologies website to the next level of web design.
Dyand Mechanical Systems - Launched October 2013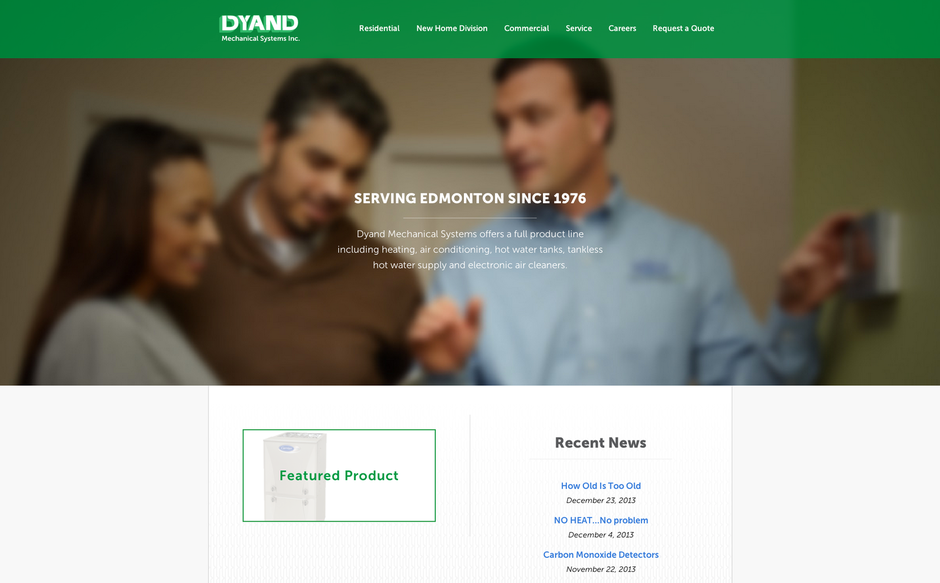 Web design & development, SEO consulting
The redesign of the Dyand Mechanical Systems website was an absolute necessity -- the old site was cumbersome, outdated, and was not converting leads to paying customers. We set out to create a light, clean site that showcases Dyand's expertise in the field of Heating, Ventilation, Air Conditioning (HVAC). The comprehensive quote system allows customers to accurately build a quote that suits their needs, and then send that request directly to a Dyand professional for pricing and to schedule an appointment.
The SEO strategies implemented by our team have already proven to be a success--since launching the website has increased their online sales by 12,000% (yes, that is the correct number. We triple-checked!). An additional salesperson was hired to help manage the large increase in sales. All-in-all, the launch of the new Dyand website has been a staggering success!
Grant MacEwan University Faculty Association - Launched October 2013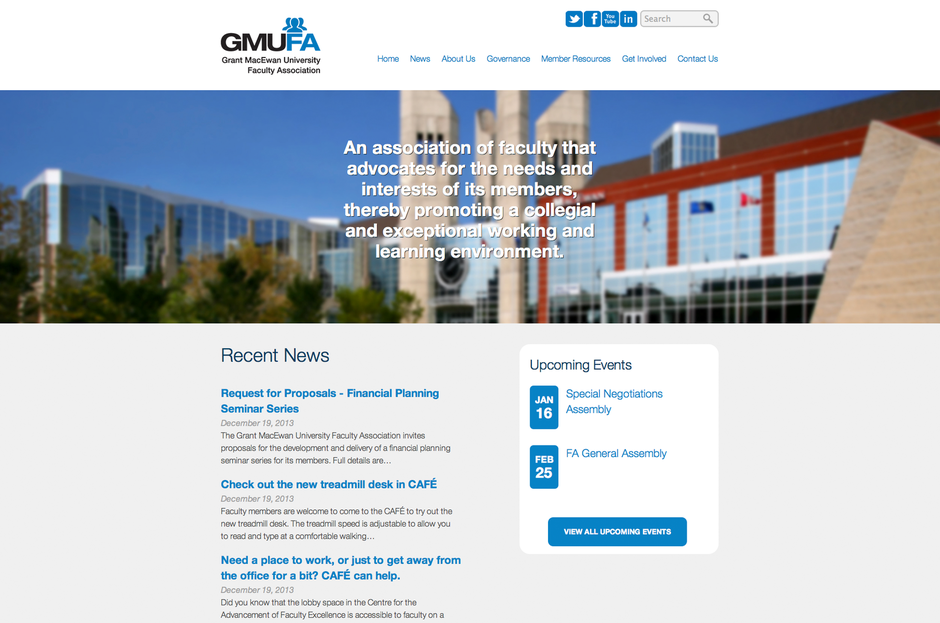 Web design & development; Social Media strategy & training
The purpose of redesigning the Grant MacEwan University Faculty Association website was to create an accessible and user-friendly resource for the 1100+ association members. This was achieved by creating a visually-engaging interface that highlights the various campuses, and utilized a more intuitive navigation structure. This clean, open design fits with the overall aesthetic and branding that Grant MacEwan has become known for. As well, the site is now fully responsive to meet the needs of both desktop and mobile users. 
Crowsnest Pass - Launched November 2013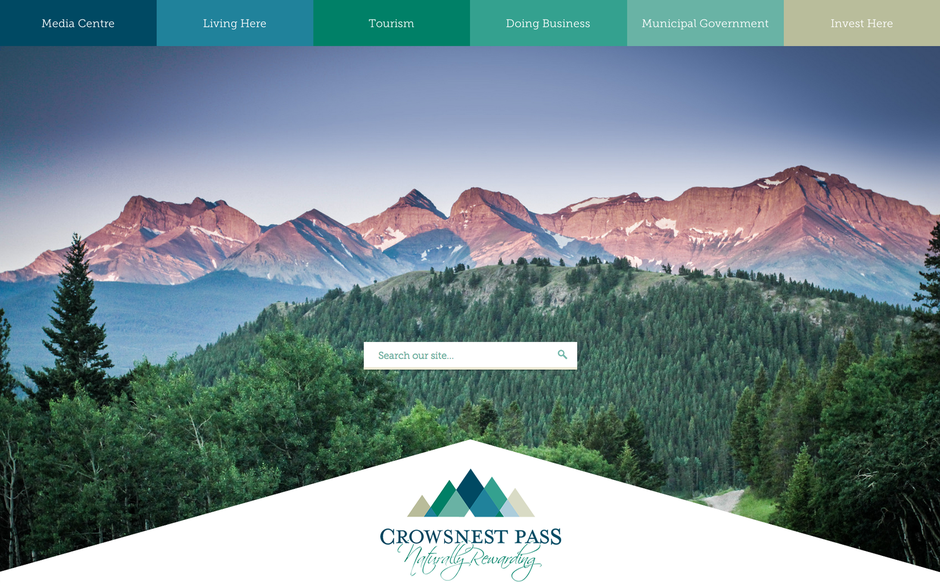 Web design & development 
Building on the recent rebranding for the Municipality of Crowsnest Pass, our team created a website that is garnering lots of attention. Capitalizing on the awe-inspiring natural setting, our designers incorporated stunning images throughout the site to create a truly show-stopping site. Not just beautiful, the website is also a comprehensive guide to living, visiting, and working in Crowsnest Pass. Intuitive navigation ensures that users are able to access the information that they require quickly and easily. 
Priority Mechanical - Launched December 2013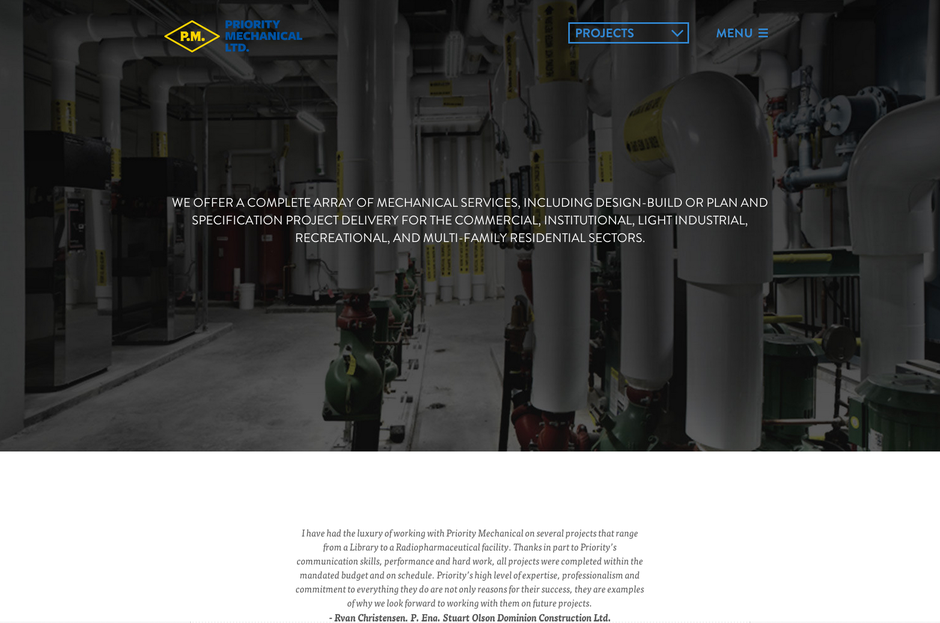 Web design & development 
Priority Mechanical has an ever-expanding portfolio of clients, but their website did not convey their success to the public. When they approached us about their website redesign, they sought a way to visually educate users about the scope of the projects that Priority works on. They were also searching for a new online identity; one that embraced their long-standing branding, but presented it in a progressive fashion. The resulting website utilizes Box Clever's proprietary CMS, WebGuide, to present a visually stunning portfolio website that is easy to update. 
ADLC - Launched December 2013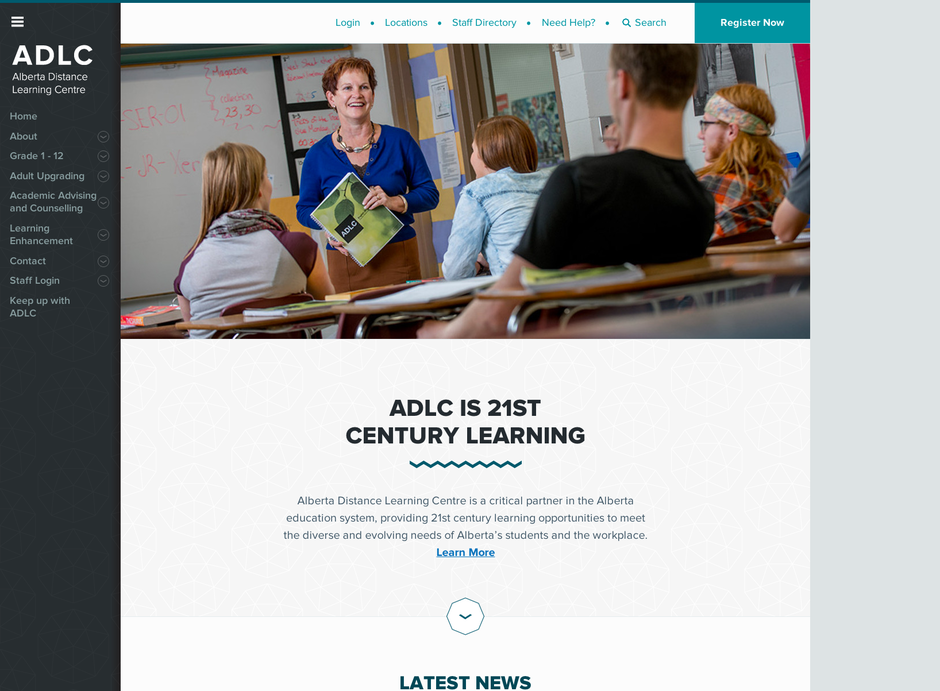 Web design & development, user consulting
Our main goal for the Alberta Distance Learning Centre website was to make it easier for students to register in courses. This was done by creating a track selection box on the homepage, allowing students and education professionals to navigate directly to courses of interest for them. One of the largest parts of the development was consolidating the previous help sections into one cohesive and user-friendly database. As well, we streamlined the navigation to enhance the user experience, and created a site that is responsive to all sizes and devices.
Want to chat about how Box Clever can help you take your business to the next level? Give us a shout! 
About Box Clever
Box Clever is an Edmonton web design company focused on long lasting relationships and innovative website design and development.