Another year comes to a close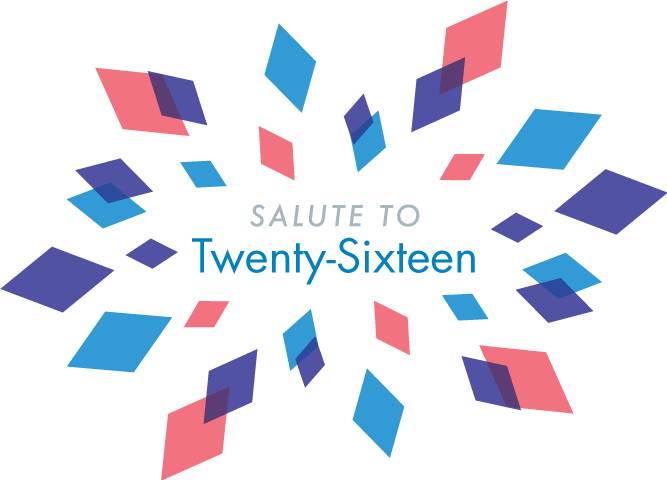 Wow. What a Year.
2016 was a whirlwind for us. In addition the notable achievements and milestones for our company, our clients definitely kept us busy and buzzing with interesting and challenging projects all year long. The old adage rings true - time really does fly when you are having fun. Here are a handful of the past year's highlights.
Better Recognize.
As always, we were happy to submit a number of our awesome web projects in for a variety of awards. Our team knows what goes in to each project - the effort, the planning, the strategy - so, when we receive recognition from our peers and others in the industry, we are truly thrilled. It really is the cherry on the cake.
We are happy to report that were the proud recipients of nine awards, including: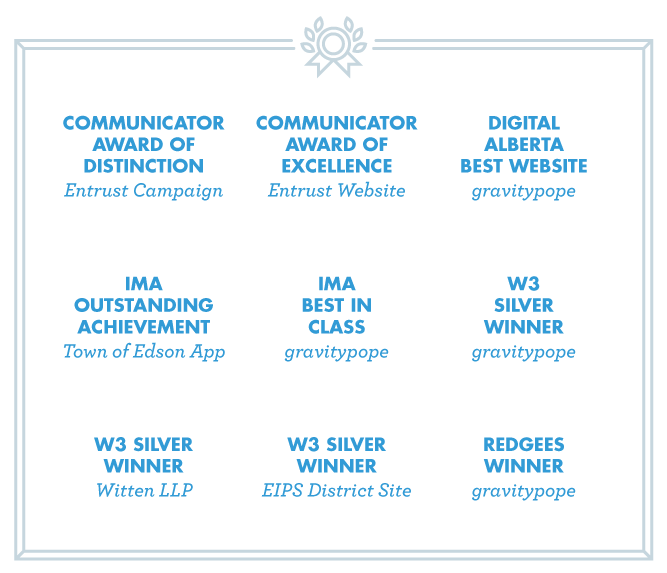 It's All in the Numbers.
With hundreds of websites online using our Content Management System, WebGuide (and WebGuide for Schools), the stats that we review at the end of each year are always exciting. It is pretty amazing to think that the same CMS is used for such a diverse range of clients; from school districts, to municipalities, to post-secondary institutions - we are so proud to have been able to build such a robust and dynamic CMS. These year end totals put everything in perspective and allow us see the big picture of our work.
So without further ado, the counts for all our online WebGuide sites this year are as follows: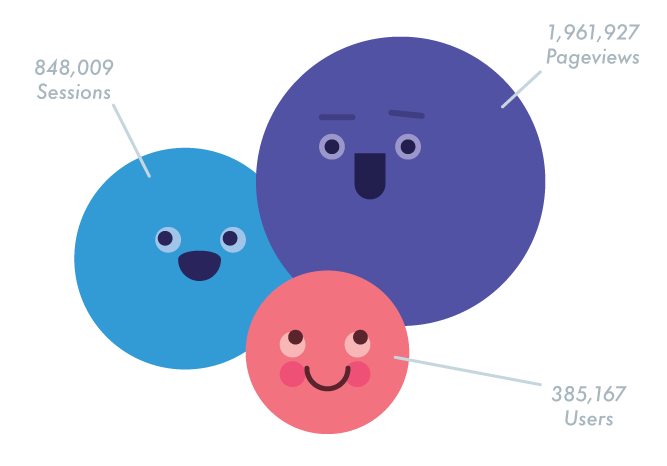 Technical Achievements.
2016 was, unarguably, the year of huge system integrations. Challenge after challenge presented itself and we loved every minute of it. We are lucky to have such great clients to collaborate with on these projects. Here are a few of the integrations that have been keeping us busy over the past twelve months:
We successfully integrated with RetailOne for both the award-winning gravitypope and Henry Singer websites. Both of these clients had massive inventories that needed to be tied seamlessly into their e-commerce websites. Our development and design teams had a tonne of fun making things work on both of these websites.
Northern Lakes College, with over 20 campuses across Alberta, focuses on bringing education to their students. Due to the remoteness of many communities they serve, online and distance learning is key. When we started working with the college this spring they did not have an functional programs and courses catalogue, nor did they have online registration capabilities. Through months effort we actually integrated with SIS, Agresso, a system that did not actually have an API (we aren't joking) and built an admissions console into WebGuide. NLC's online registration system was one of the biggest projects of the year - student's can now pay and register for courses with ease and admissions staff have an exceedingly simple system to use.
Another big integration that we begun this year was for Edmonton's own TIX on the Square. Like many of the city's arts and performance venues, Tessitura remains the system of choice to handle all tickets sales, memberships, and events. TIX required a website update, one based on a new CMS while still integrating with the complicated Tessitura system. We have become familiar with the system and have been able to successfully integrate with the newly designed WebGuide site - we have even customized our CMS to supplement the functionalities surrounding event, venue, and organization management. We have loved working on this project and can't wait to roll up our sleeves and help other arts organizations refresh their websites!
New for Municipalities.
Now in addition to our popular Box Clever Education app, Bus Status, we have another sweet app to add to our repertoire - the Municipal App! This summer we developed and launched the perfect app for any municipality or district - available for download for both iOS and Android.
Residents are connected to important information, have access to handy features, and can receive push notifications. For those municipalities who already have a WebGuide site, the App Centre is built right into the CMS dashboard - making it super easy for administrators to manage their app content and features.
The app has been built from scratch by our in-house development team, which makes adding new custom features a breeze. Ah, happiness.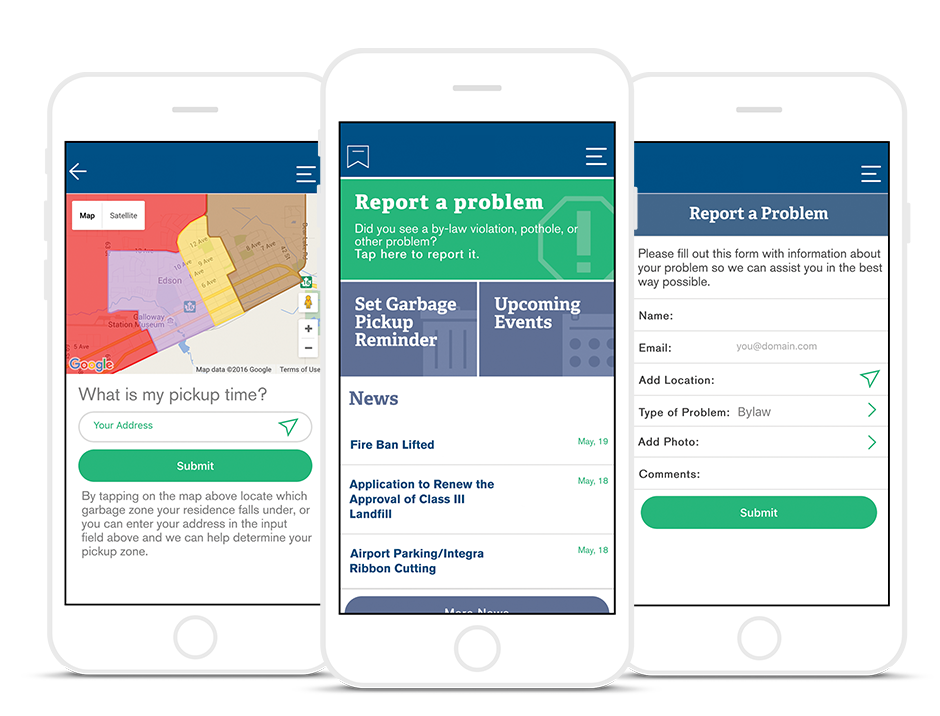 The Team is Growing.
We are thrilled to have seen our team grow over the past year. Account Coordinators Kristen and Brittany are helping to keep all of our clients happy and projects moving along smoothly. Chris, our Online Marketing Specialist, has brought his unique knowledge and zest to the team and has spearheaded some pretty impressive online campaigns - most notably the launch of the brand new Jump Park Trampoline (you should check out their perfectly curated Instagram feed sometime). 
We have a few more team members joining us in the coming months as we diversify and strengthen our services. A big pre-emptive welcome to the new Box Cleverians - we can't wait to kick off 2017 with you on the team!
So Legit.
It was a long time comin' but finally, Box Clever has been trademarked - making both our company logo and name ours for the keeping! Over the years we have grown pretty attached to our brand, so as you can imagine officially claiming the awesomeness of "Box Clever" as an entity feels pretty darn good.
In a nutshell, 2016 was an amazing year for our team and we are eager to kick off 2017 with all our clients next week. 
So, from the whole team at Box Clever, Happy New Year! We'll catch you on the flip side.
About Box Clever
Box Clever is an Edmonton web design company focused on long lasting relationships and innovative website design and development.