We've released an app that will keep your residents in the loop.
---
About the App
Mobile is the preference for information seekers everywhere, so with the goal of enhancing communication between residents and municipalities, we have developed an awesome new app for iOS and Android.
A quick download of your branded municipal app will provide residents with a quick and convenient tool to set garbage reminders, check on events around town, report problems, send emergency push notifications, and more.
Interested? Learn more about this app and contact our municipal division, Loop!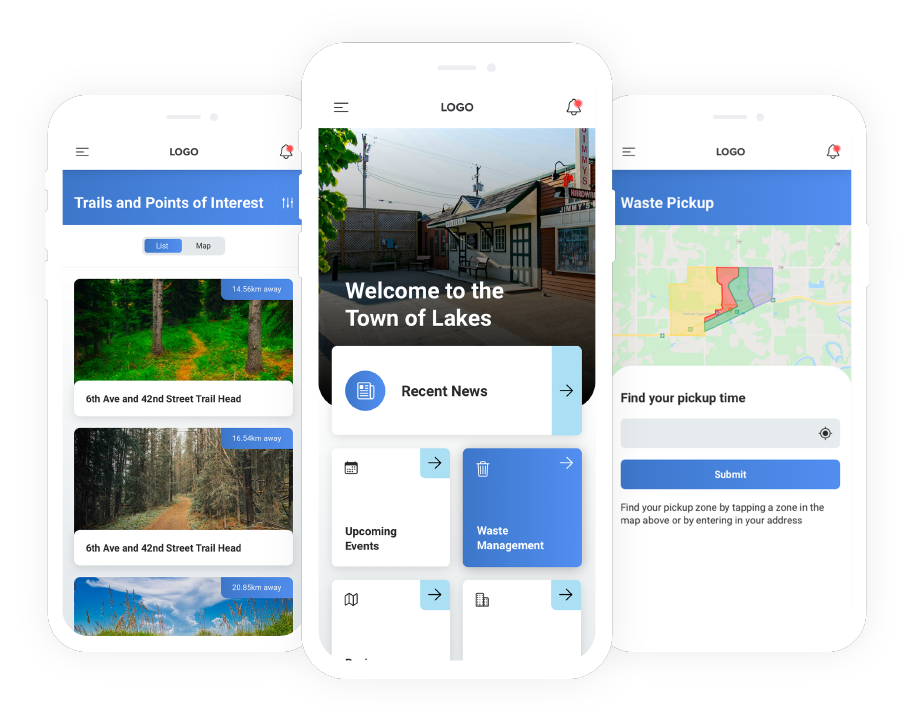 Branding

Your app will align perfectly with your municipality's brand.

Emergency Notifications

Push notifications will immediately inform residents in a local emergency (like a fire or flood).

Other Notifications

Push notifications keep residents up-to-date on important local events or announcements.

Set a Garbage Pick-up Reminder

Based on pre-determined garbage zones, it reminds residents it's garbage day in their neighbourhood.

Event Calendar

Residents will be able to easily browse events in your municipality.

Newsfeed

News and blogposts on your website will be featured on the main dashboard of the app.

Report a Problem

Residents who spot a problem in your municipality can send a message with a picture straight to the appropriate department.

Easy Management

All content will be entered into WebGuide, allowing administrators to easily manage both the website and the app in one place, with one familiar interface.
---
Interested in the Municipal App?

If you'd like more information about the municipal app for towns, villages, cities and counties please contact our Loop division. We can arrange an online demo, provide pricing, and answer all of your questions.
About Box Clever
Box Clever is an Edmonton web design company focused on long lasting relationships and innovative website design and development.