Well-Structured Information Makes Browsing Research Projects Easy!
---
About the Client
To support better land management, the Alberta Land Institute provides impartial, academic research to inform policymakers, stakeholders, and the public about important land use issues.
About the Project
With a wealth of information, and a broad audience, ALI required a website that was easy for administrators to manage project information in the back-end while providing site-visitors with a great experience.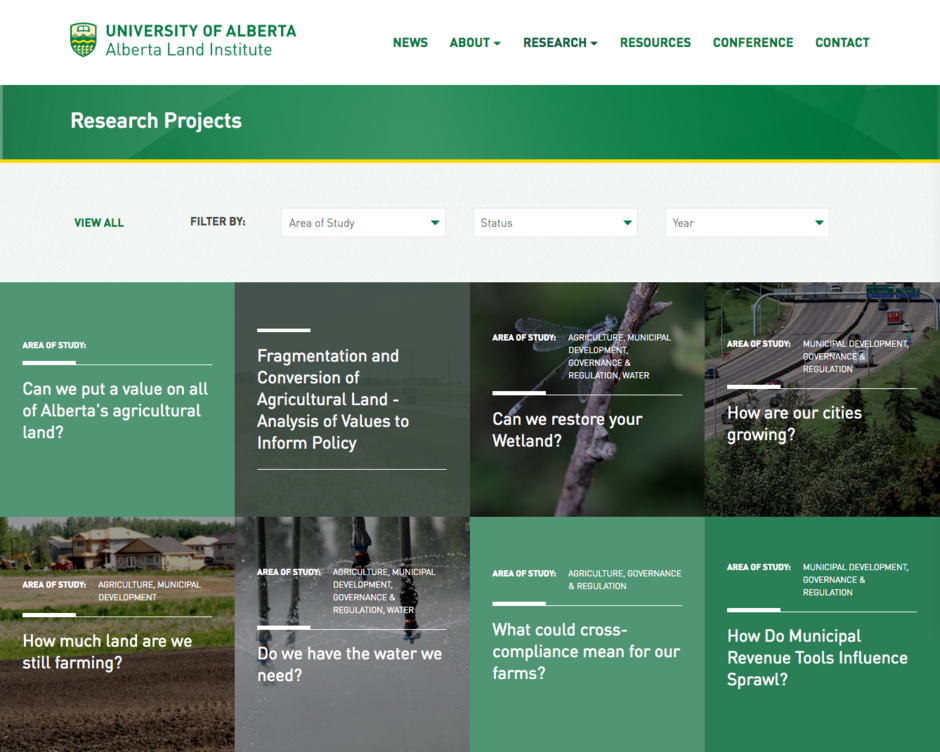 Research Projects
With use of WebGuide's Projects Module, research projects are dynamically presented on the website with tagging, searching, and filtering capabilities! Visit the website to browse the well-design project details pages.
About Box Clever
Box Clever is an Edmonton web design company focused on long lasting relationships and innovative website design and development.