Career Connection, a division of Bow Valley College, focuses on supporting and connecting talented job seekers with local Calgary employers.
---
About the Client
Career Connection is a no-charge career and employment information services centre helping participants get the job they want. The centre offers resources for career planning, job search, and career management resources. They also offer short-term and in-depth career coaching to help clients with resume and cover letter revision, research the labour market, interview practice, build their network, and provide referrals to other community services and resources.
About the Project
Career Connection exists for people who want to put in the extra effort to pursue a career. However, the hardest thing to do is convince them the service fits their needs. We found a way to gain visitors trust & willingness to take the final leap into a career path worth the effort; as well as make it easier for employers to find new employees.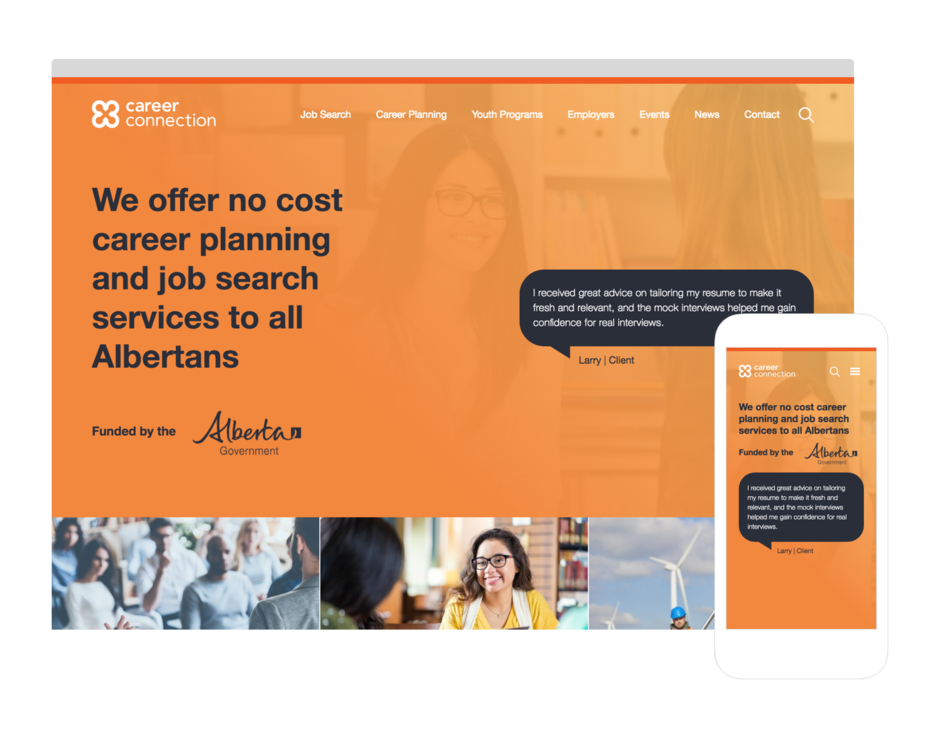 Custom created icons and conversational language made for an approachable design visitors could easily understand. Everything was made simple and easy to digest; Searching for content, managing documents, navigation, and even finding the location is easy because we show a photo of the building beside the address.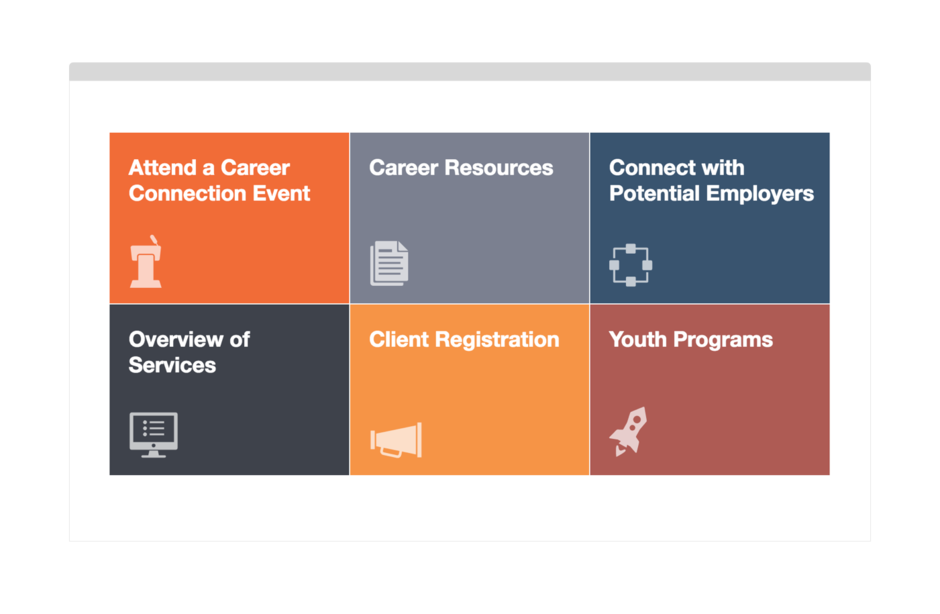 Employees are only one side of the equation. We created a new section to connect employers with potential employees; all the while highlighting the benefits of hiring through Career Connection.
The end result is a clean, modernized website. You can check it out the new here: www.mycareerconnection.ca
About Box Clever
Box Clever is an Edmonton web design company focused on long lasting relationships and innovative website design and development.