Launching a province-wide initiative advocating for smoke-free living options.
---
About the Client
The Canadian Cancer Society is focused on research, prevention, and advocacy. As part of their mandate in promoting strategies for cancer prevention and living well, they have created the province-based Smoke-Free Housing initiative which educates property owners and the public about the benefits and policies of smoke-free living options. 
About the Project
SFHAB required a website that spoke to a variety of audiences including public health officials, renters, and property managers. The content was heavy and needed be organized to help site visitors find relevant information. Helpful tools were required to increase the accessibility and awareness of smoke-free living options across the province.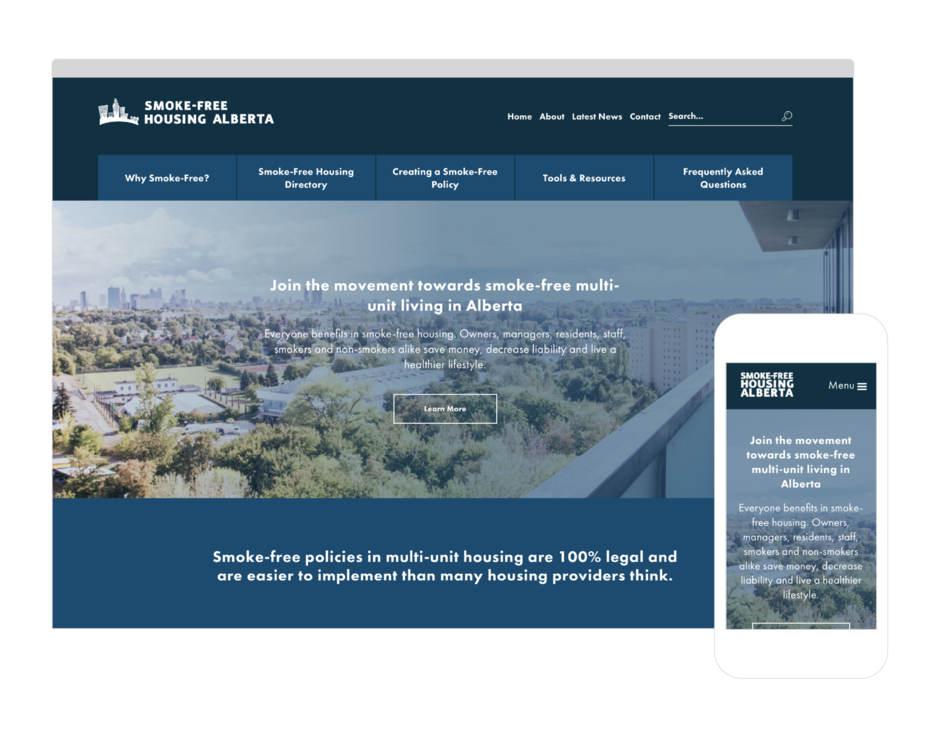 Moving away from the more institutional layout and style of the primary Canadian Cancer Society website (and the other provinces), our team envisioned a website that was engaging, structured to tell a story, and provided the site visitor with excellent tools for accessing information.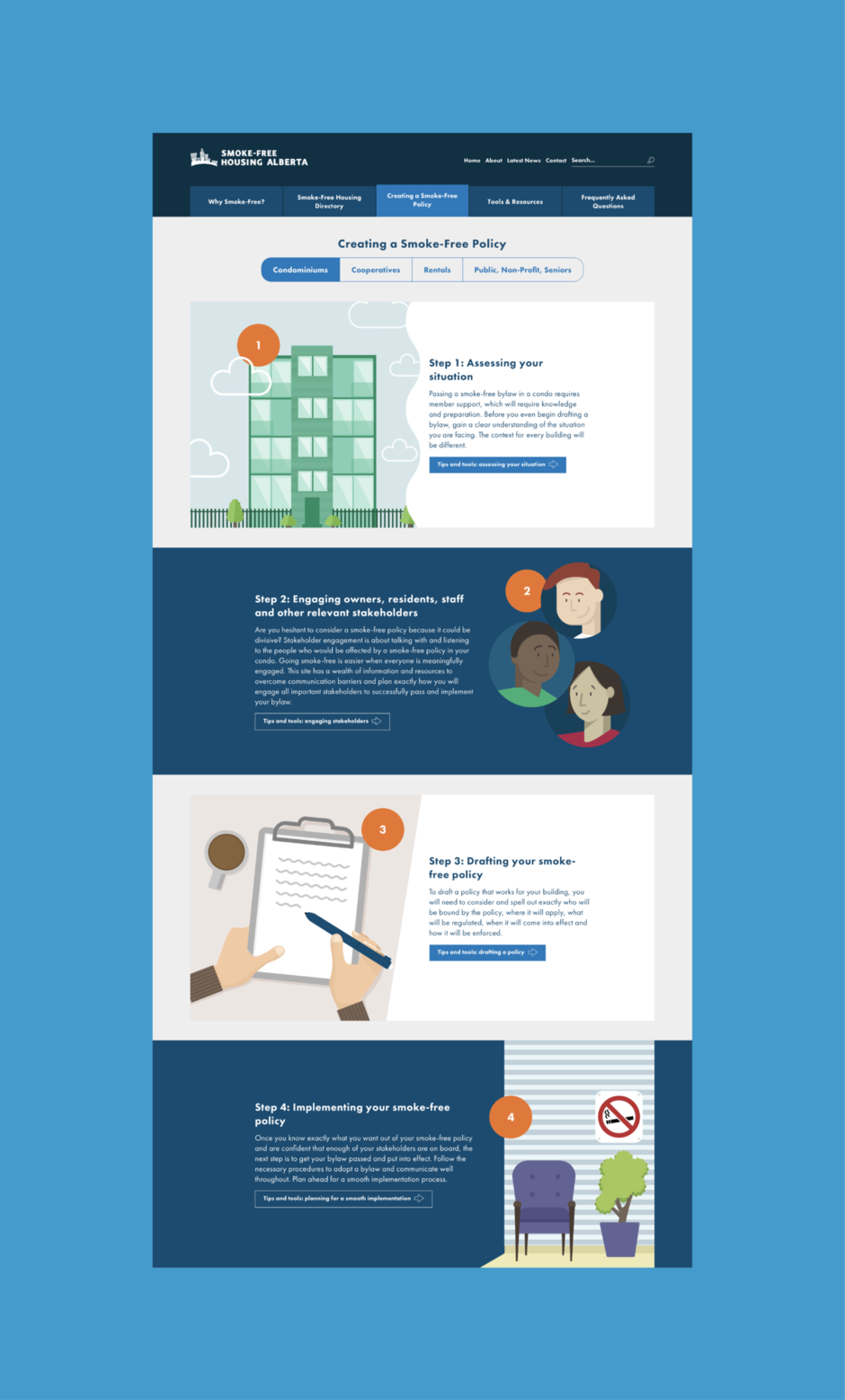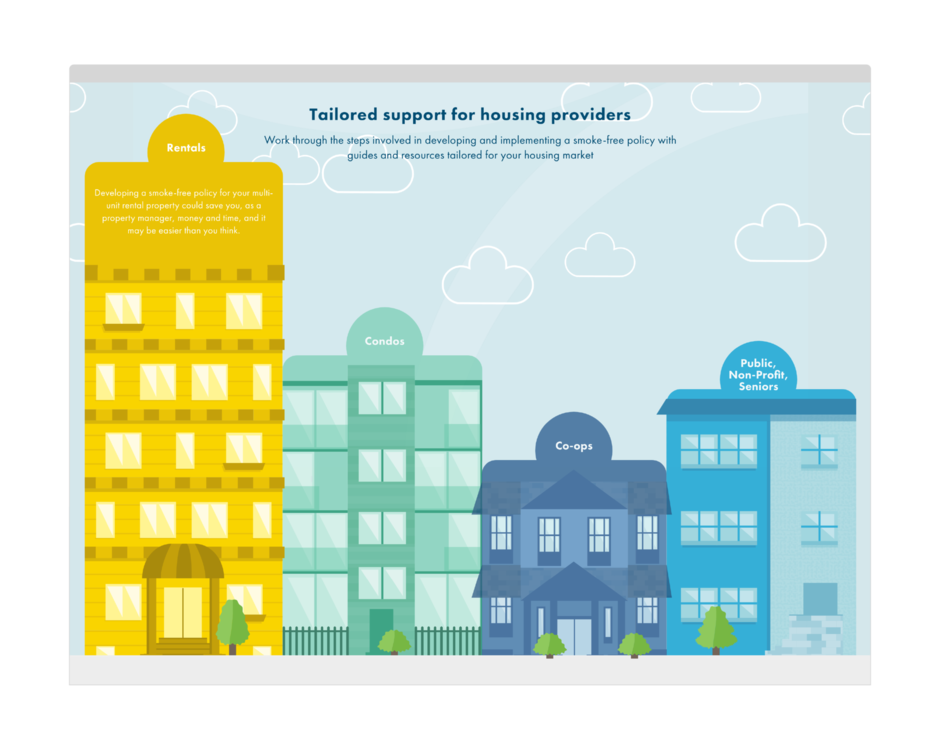 Our custom illustrations were a crucial element in building a memorable online brand for SFHAB. These illustrations tastefully add visual appeal to further highlight the various processes for creating smoke-free policies. Animations and smooth hover states can be found throughout the site to further enhance the user experience when browsing.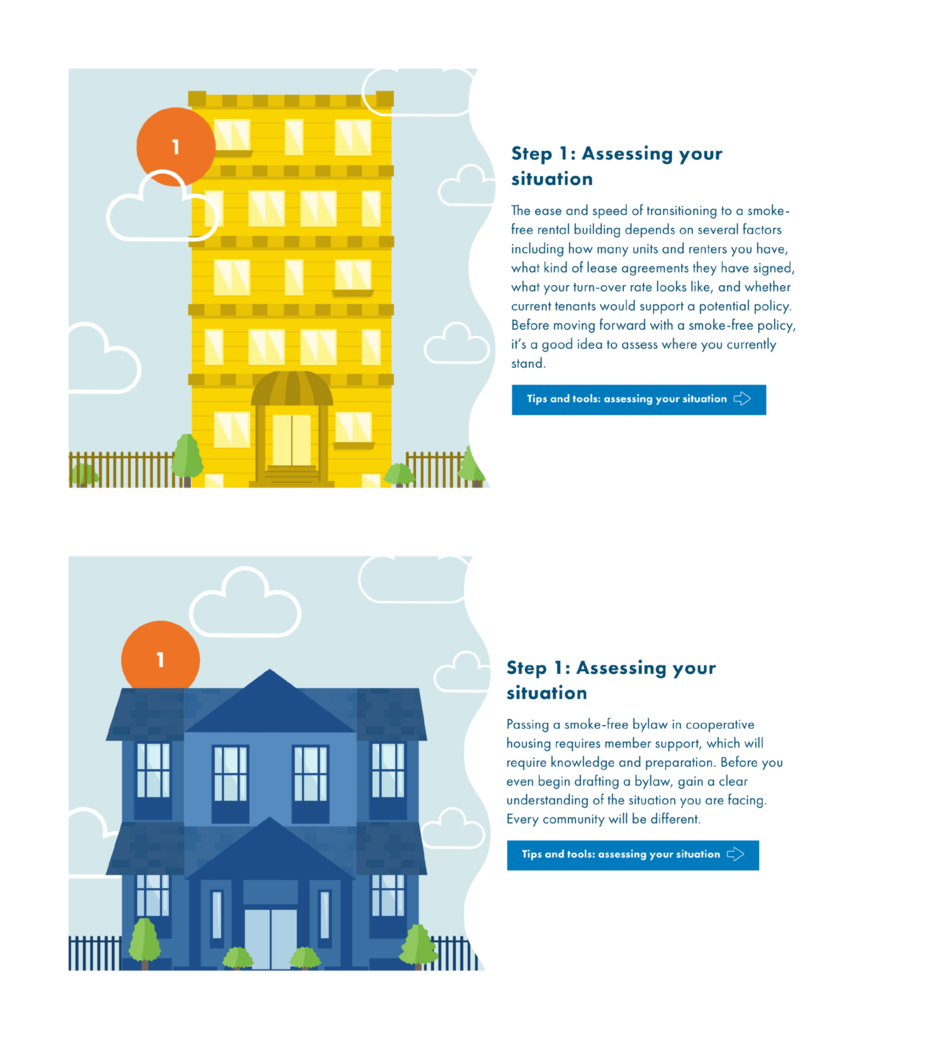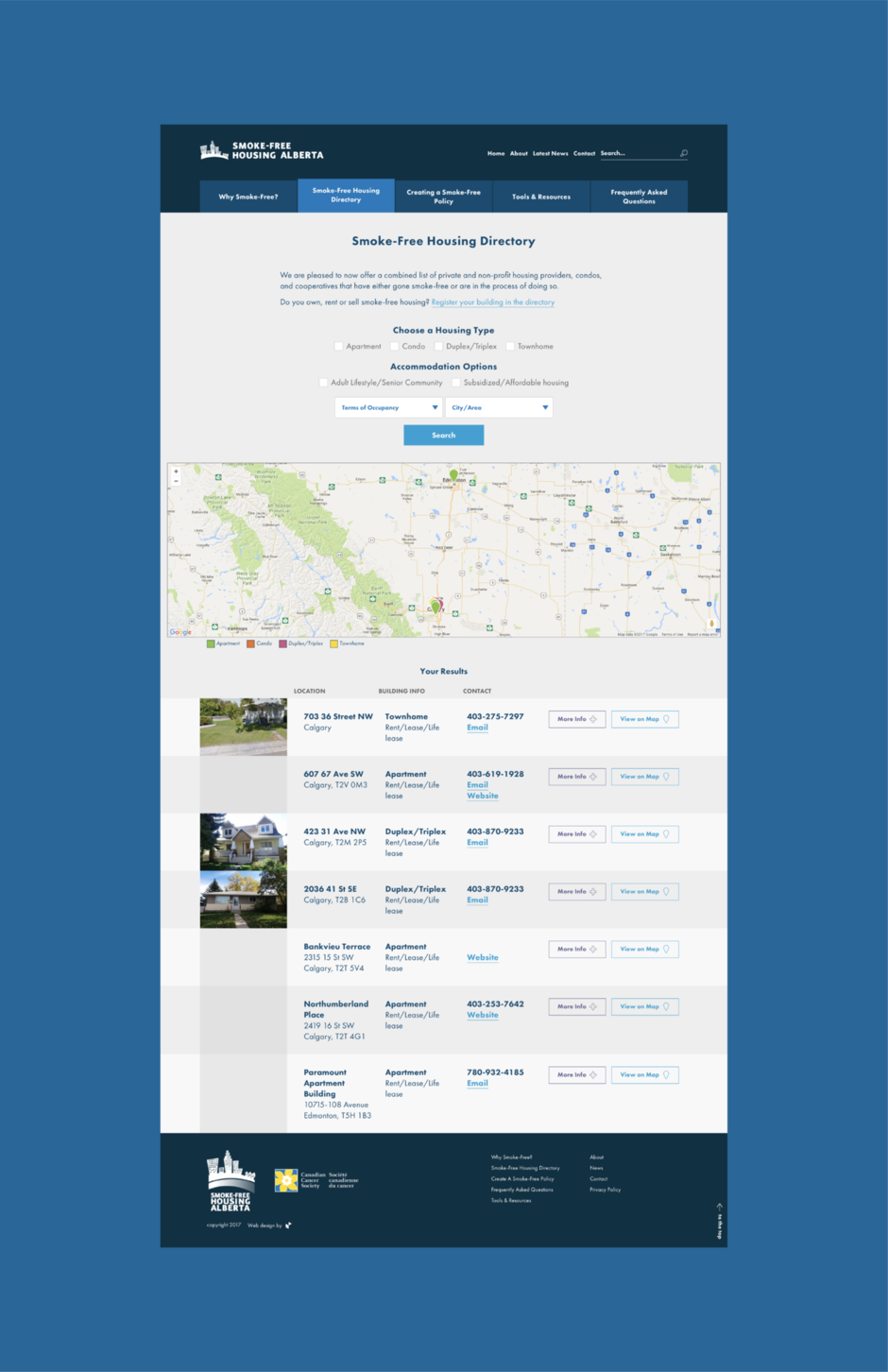 Features such as the Smoke-free Housing Directory and the Tools & Resources section are engaging and helpful tools for site-visitors. The housing directory provides the ability to filter and search for properties across the province based on housing type, accommodation options, and more. A Google map is utilized with location pins and there is a list view holding further information. The Tools & Resources section allows administrators of the site to intuitively organize all downloadable content based on property type and tag, providing a great browsing experience for site visitors!    
To top it off, the site is completely mobile friendly, collapsing beautifully into any screen size.
About Box Clever
Box Clever is an Edmonton web design company focused on long lasting relationships and innovative website design and development.