Helping to promote a collegial and exceptional working and learning environment.
---
About the Client 
The Grant MacEwan University Faculty Association was formed in 1972 to represent the interests of faculty during contract negotiations and related academic matters. The faculty association represents approximately 1,000 members, both full-time and part-time
About the Project
The Grant MacEwan University Faculty Association's previous website didn't connect with their members, and many were not even aware of it as an available resource. This new website aims to create a more engaging dialogue between the association and its members by utilizing a stronger social media focus.
---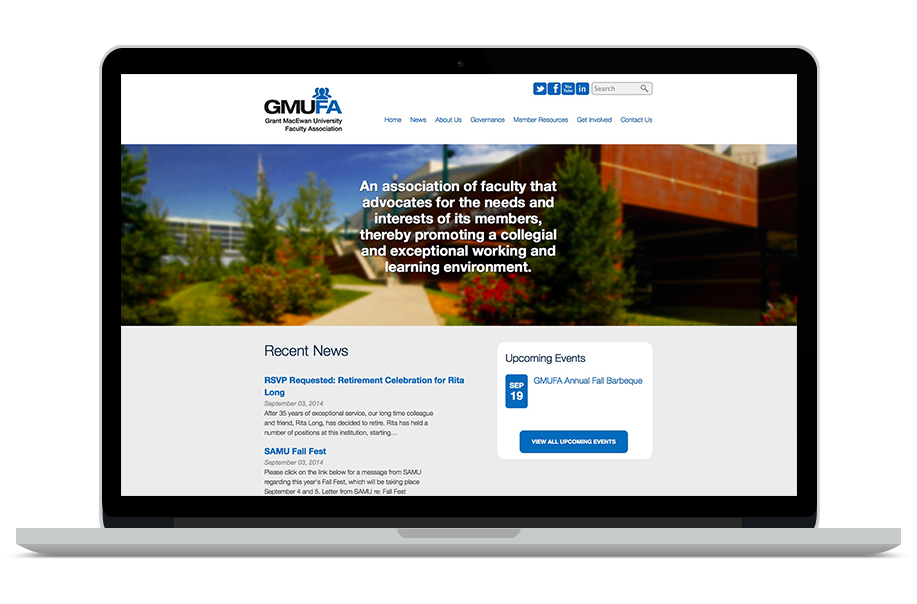 ---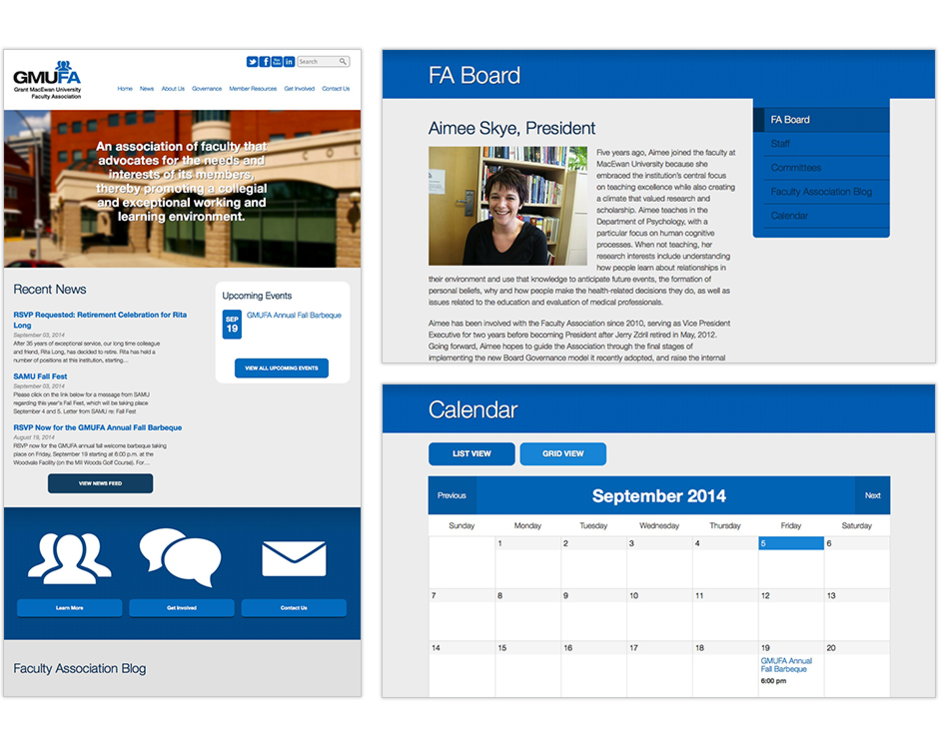 The aim of this redesign was to create a more accessible and user-friendly resource for each member. The design created an engaging interface that featured various Grant MacEwan campuses.   With an intuitive organization of navigation, users no longer have to find what they are looking for. While keeping in line with Grant MacEwan's overall aesthetic, we were able to able to create a new, clean and open image.
---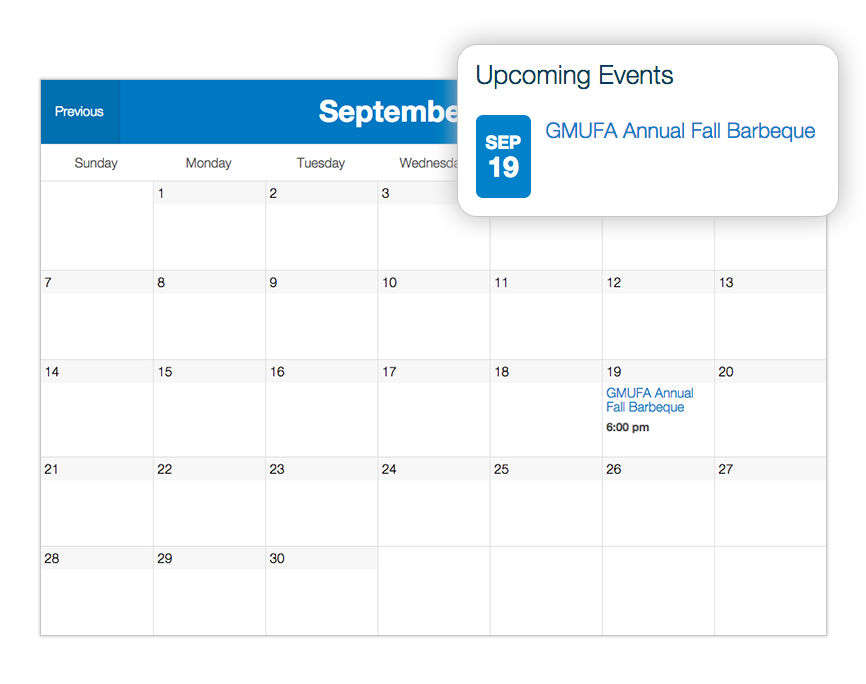 When developing this site for Grant MacEwan, we wanted to focus on making it easy for all members to communicate. We designed the site to ensure that resources were easy to post, and easy to share through the blog and new events. 
---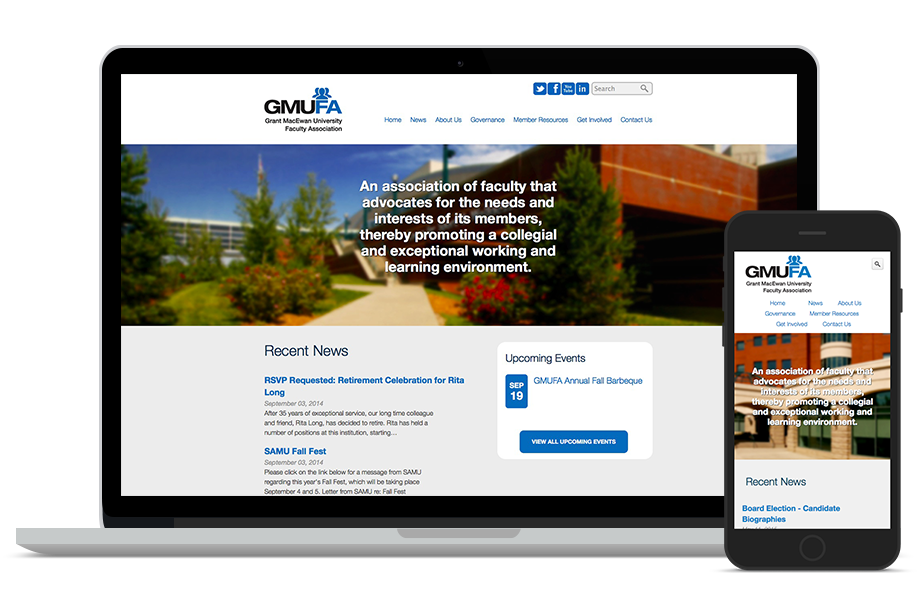 Responsive design is important to the success of many websites as it allows users to access the same quality and quantity of information while on the go or when at home.
---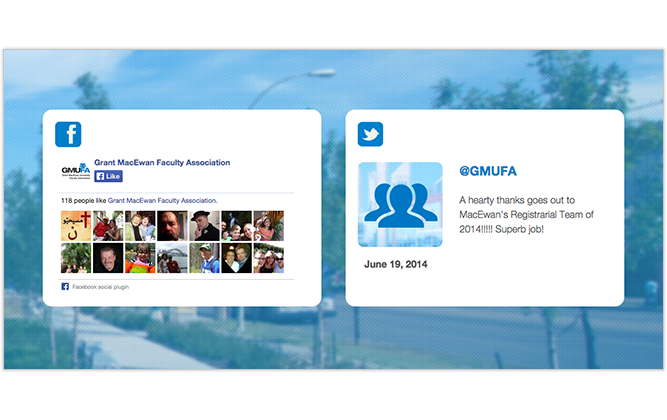 Engaging existing members through social media and highlighting upcoming events is essential for the association to stay connected with the site's users. We helped GMUFA integrate their social media into their website by pulling current posts from both Facebook and Twitter. 
---
About Box Clever
Box Clever is an Edmonton web design company focused on long lasting relationships and innovative website design and development.