Northland's switched from a variety of platforms to WebGuide and integrated StaffConnect for their school division and 24 schools.
---
About the Client 
Before the big switch to WebGuide for Schools, Northlands was using a variety of platforms to communicate within their community. Now, on the same platform, they have a new division website and each school has their own site on which they can communicate their own news within their community. 
About the Project 
The site was designed to feature the cultural roots of Northland's communities and to allow users to find information quickly and easily. The home page offers a beautiful display of the division news, upcoming events, information about their schools and their division.  
---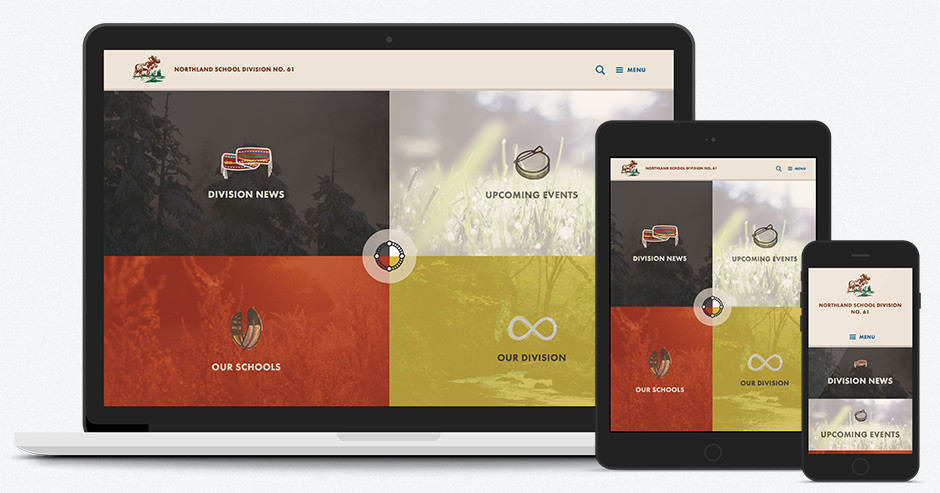 In order to satisfy the continuing increase of mobile usage, the site was designed to be fully fluid and responsive for each visitor to have the best experience, on a desktop or mobile device. 
---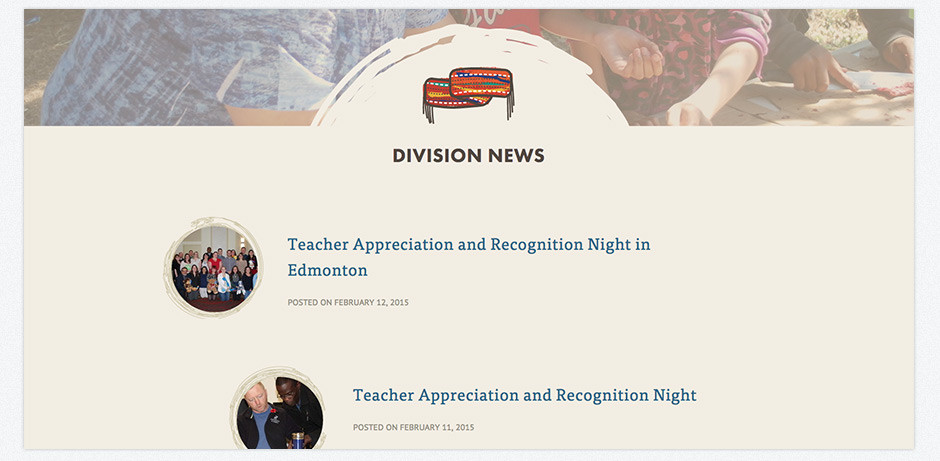 Built on the WebGuide for Schools CMS, the division website is easy for administrators to update and intuitive to use. 
---

With an extensive focus on the community's culture, the site has been filled with imagery that showcases both nature and student success! 
---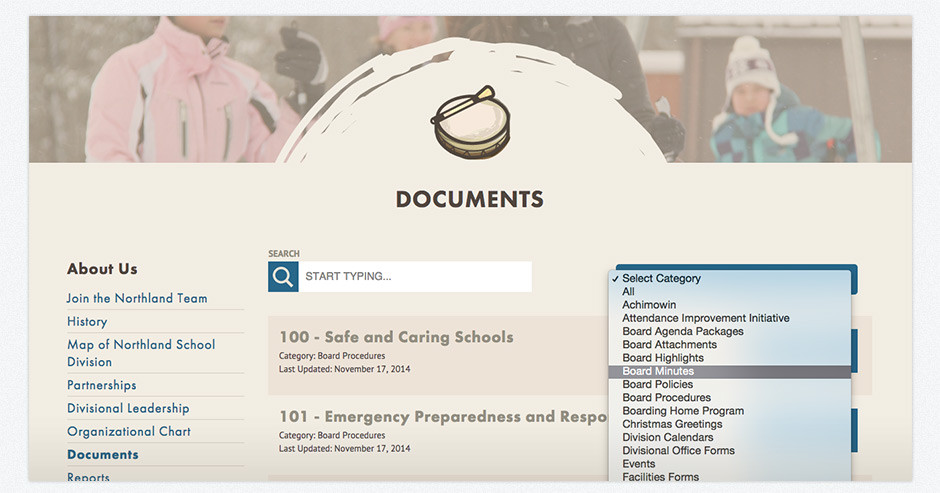 Northland has also integrated SatffConnect, a secure intranet that houses all of the division resources, policies and procedures, documents, news, and events.
---

When it comes to school website design, straight forward navigation is key. Parents, teachers, and students need to communicate with each other, which can be difficult to do. At Box Clever, we created a custom Content Management System, WebGuide for Schools (WGS) that creates consistency throughout the whole district. Each school is on the same CMS, each website has the same features and tools, and they are all branded as part of Northland School Division. This consistent layout and feel ensures that all visitors are quickly and easily able to get the information that they need.
Admin time is significantly reduced thanks to our simple to use system and effective set up and training. A half-day training session for staff is typically all the time that many schools need to create their fully-populated, ready to launch websites! The system is so easy to understand that the designated staff members trained by our team at Box Clever are then able to return to their schools and provide training to the rest of their school. WebGuide for Schools also allows for staff to have access to multiple school sites, along with access at the district level.
Each school has the choice of 30+ website templates and the option of customizing those templates by implementing a custom colour or design. If a school is looking for a fresh, new look it's as easy as logging into WebGuide and selecting a new template - all content is automatically switched over to the new template without any additional work.  A refresh has never been so easy! 
About Box Clever
Box Clever is an Edmonton web design company focused on long lasting relationships and innovative website design and development.