GSACSD switched from Joomla to WebGuide for their school division and 19 schools.
---
About the Client 
To kick off the 2014 school year, Box Clever worked with Greater St. Albert Catholic Schools to refresh their division website, along with launch all of their school sites. Since the move from Joomla, the division office no longer has to make the time to manage and update sites across the division.
About the Project
The division site was designed to better organize the wealth of information presented, with particular attention to their home page. Their most recent refresh has kept the bright, cheery and open look that their previous site had with some new and exciting upgrades. All school sites are now on Box Clever's WebGuide for Schools CMS where staff are able to edit school websites on their own.
---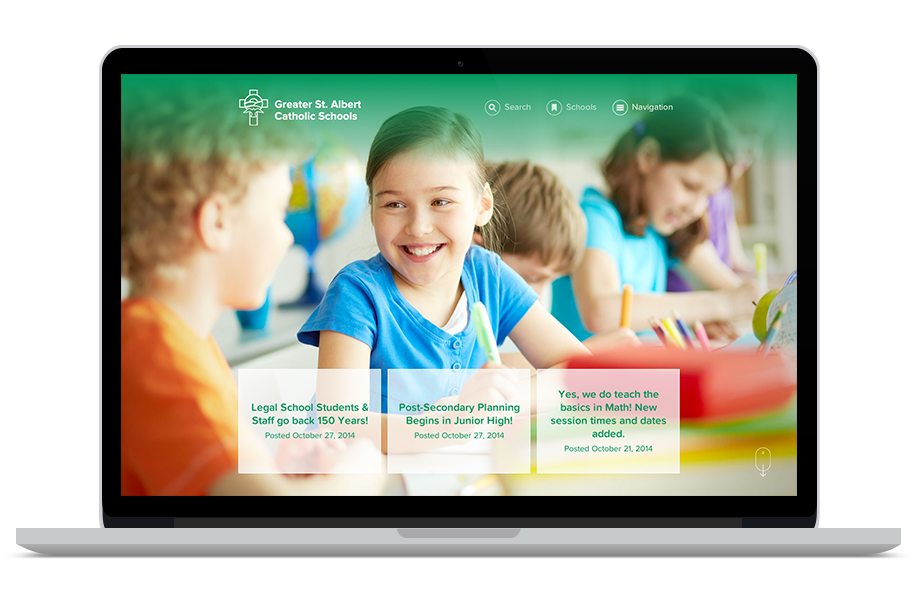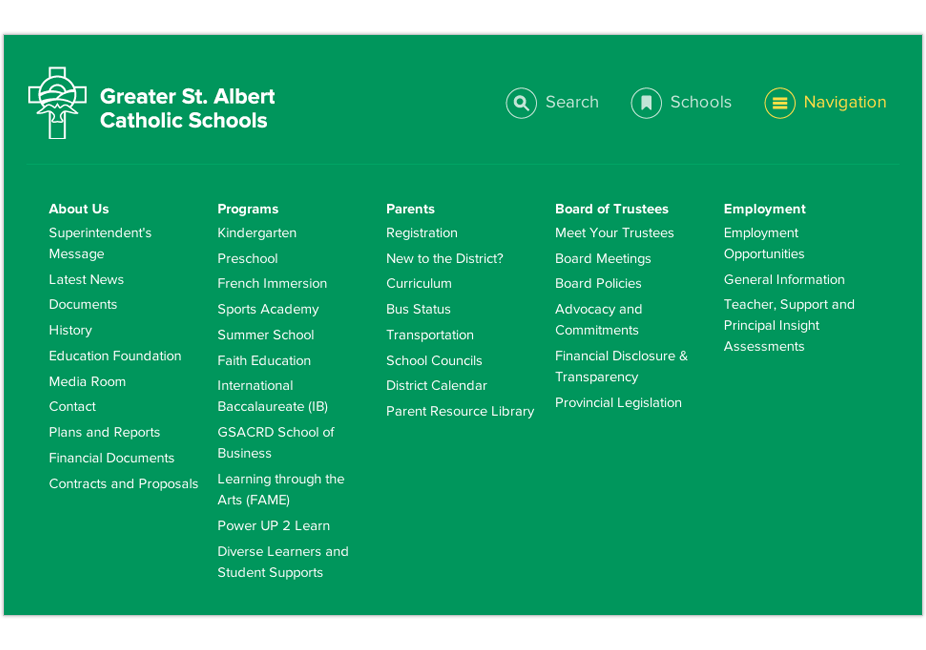 When designing this site, we wanted to ensure that a visitor could find what they were looking for as easy as possible. The GSACRD homepage was designed to provide the visitor with the sites frequently visited pages, such as: recent news, social media and the programs that the district offers. For those looking for additional information, there is a large drop down navigation menu that provides an overview of every section of the website.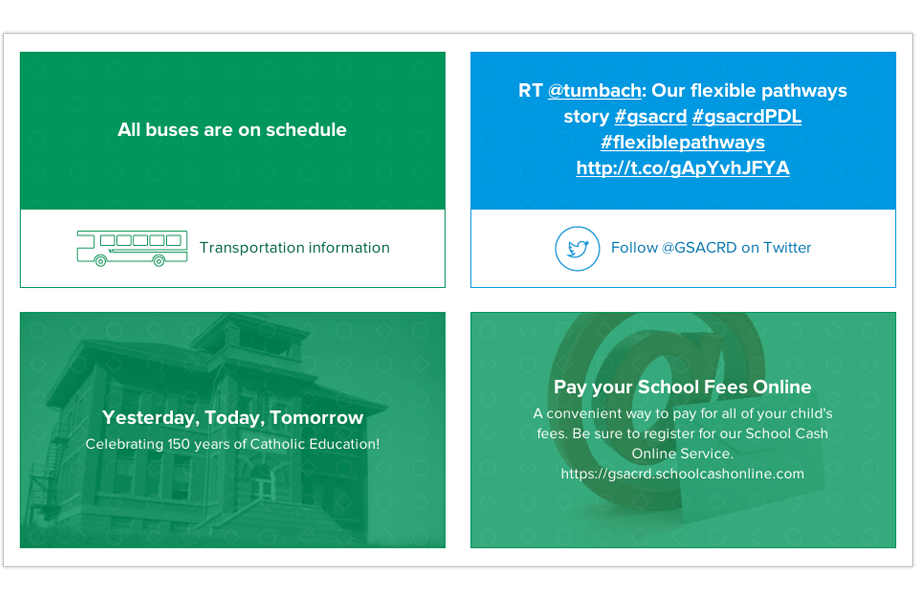 Overall the site refresh has been a big hit with both administrators and users. A modern and fresh look for a school division that shares the same qualities.

When it comes to school website design, straight forward navigation is key. Parents, teachers, and students need to communicate with each other, which can be difficult to do. At Box Clever, we created a custom Content Management System, WebGuide for Schools (WGS) that creates consistency throughout the whole district. Each school is on the same CMS, each website has the same features and tools, and they are all branded as part of Greater St. Albert Catholic Schools. This consistent layout and feel ensures that all visitors are quickly and easily able to get the information that they need.
Admin time is significantly reduced thanks to our simple to use system and effective set up and training. A half-day training session for staff is typically all the time that many schools need to create their fully-populated, ready to launch websites! The system is so easy to understand that the designated staff members trained by our team at Box Clever are then able to return to their schools and provide training to the rest of their school. WebGuide for Schools also allows for staff to have access to multiple school sites, along with access at the district level.
Each school has the choice of 30+ website templates and the option of customizing those templates by implementing a custom colour or design. If a school is looking for a fresh, new look it's as easy as logging into WebGuide and selecting a new template - all content is automatically switched over to the new template without any additional work.  A refresh has never been so easy! 
About Box Clever
Box Clever is an Edmonton web design company focused on long lasting relationships and innovative website design and development.