A new modern website for a innovative leader 
---
About the Client
InnoTech Alberta's primary focus is to facilitate the conversation of applied research to economic, social and environmental benefits for Alberta. As a wholly owned subsidiary of Alberta Innovates, InnoTech links works with Alberta Innovates to link basic research and commercial outcomes in accordance with the strategic directions for research and innovation as set out by the Government of Canada.
About the Project
There were two main goals for the new website; first, the new website needed to more accurately portray who InnoTech was with a new modern design that allowed website users to find the information they are looking for quickly and easily. Secondly, the new website needed to address page load issues. With an average page load time of 11-13 seconds, the website was too slow and aggravated website users, which lead to many leaving the website completely.
---
To solve the first, Box Clever created a more modern website that focused on InnoTech's unique offering and communicated their unique expertise and services. Through careful planning with InnoTech staff, we identified the main focus areas and how to highlight this information. Using WordPress, Box Clever built InnoTech customized listing pages and content areas so that InnoTech could upload or edit content in one area, and then through the use of tags, that information would populate throughout the site – rather than having to edit the content in multiple locations throughout the backend.
InnoTech is able to tie applicable services, success stories, facilities, associated links and staff members to any content page through the website. This allows InnoTech to highlight applicable content to the website user quickly, so they see all the content that pertains to that particular subject in one area. We also included a full global search as well as page specific searches so that website users could easily search for the information or contact they are looking for.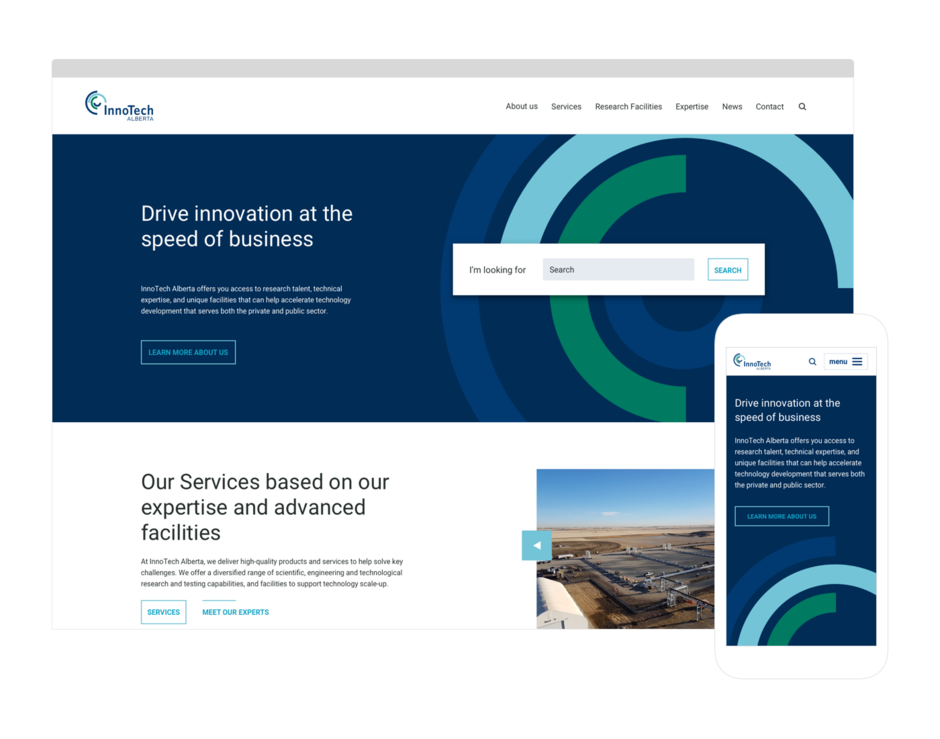 The second goal was solved through the development of the new website. After our development and testing, Box Clever successfully decreased the page load time to an average of 1 second – a decrease of over 10 seconds from their previous website.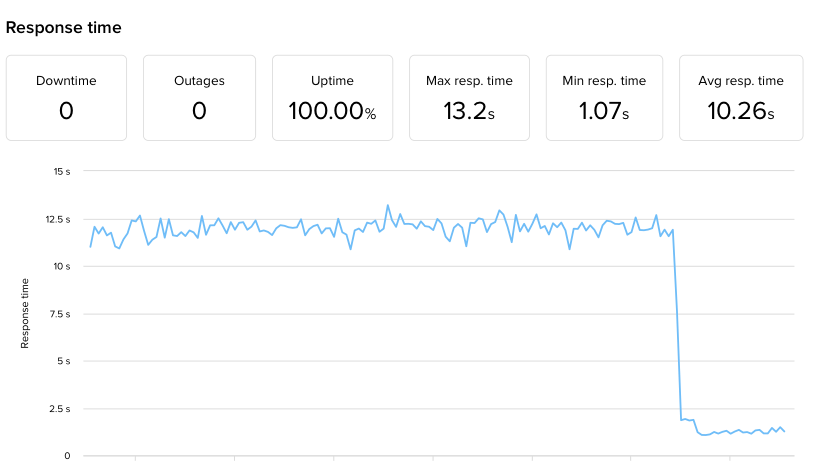 About Box Clever
Box Clever is an Edmonton web design company focused on long lasting relationships and innovative website design and development.