Guiding an experienced law firm on a discovery of their own brand and finding a perfect identity.
---
About the Client
Witten LLP first opened an office in downtown Edmonton in the 1920s. Now, with approximately 50 lawyers and 90 support staff who have a strong sense of commitment to the community, the firm provides experience and expertise in a wide range of legal areas.
About the Project
Witten LLP approached us to create a website and brand that would present the full breadth of their experience. The website they needed had to be easy to update, so they can manage their ever growing list of lawyers and staff bios, photos, and practice areas. Witten's old brand lasted a great ten years, but slowly became dated. The logo no longer reflected the way they felt about their firm and was difficult to read because of its light color and small text. What Witten wanted was a no-nonsense, contemporary, and professional identity that very visibly says Witten LLP. After closely working with Witten for a number of months, we are glad to see how happy they are with their new website and brand.
---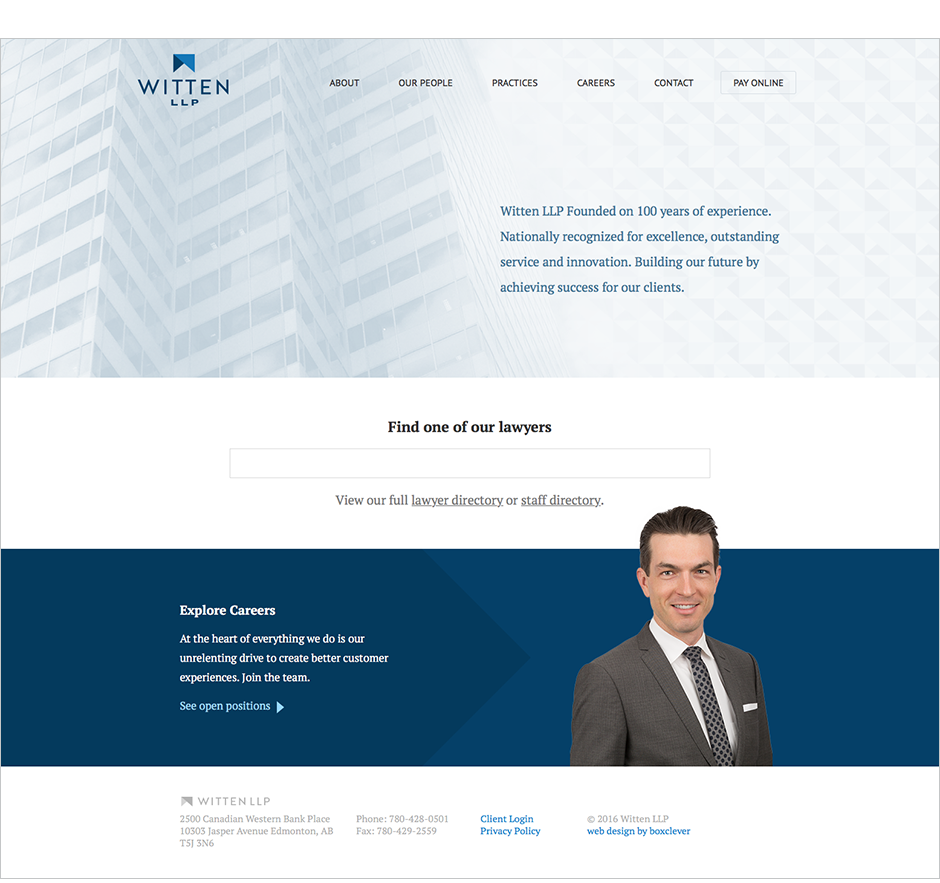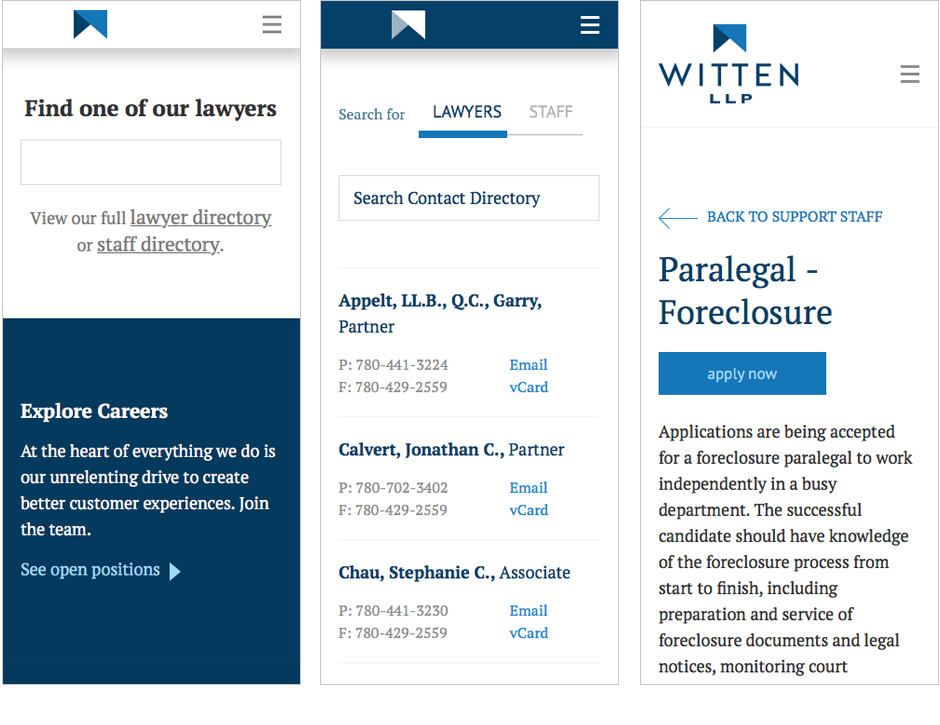 Clean and professional, the Witten LLP website was designed to best showcase the experience of the firm's lawyers and staff.
---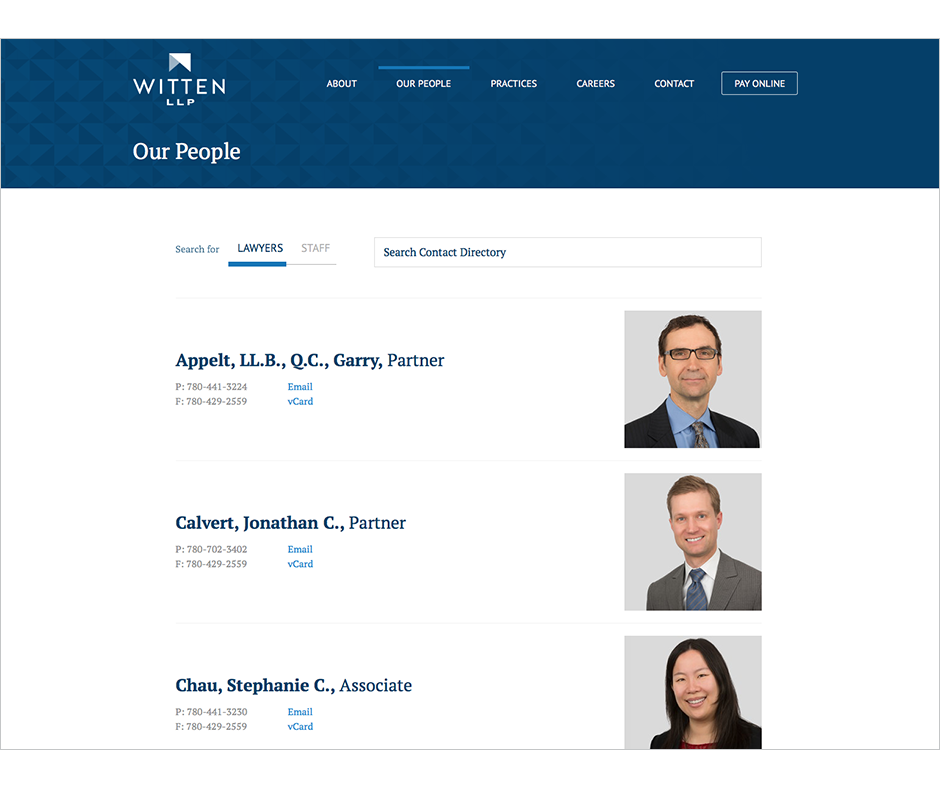 We built a custom Staff Directory for Witten to easily navigate, update lawyer biographies, and organize them into practice areas. Witten can add new Staff members to the Directory in just one simple step!
---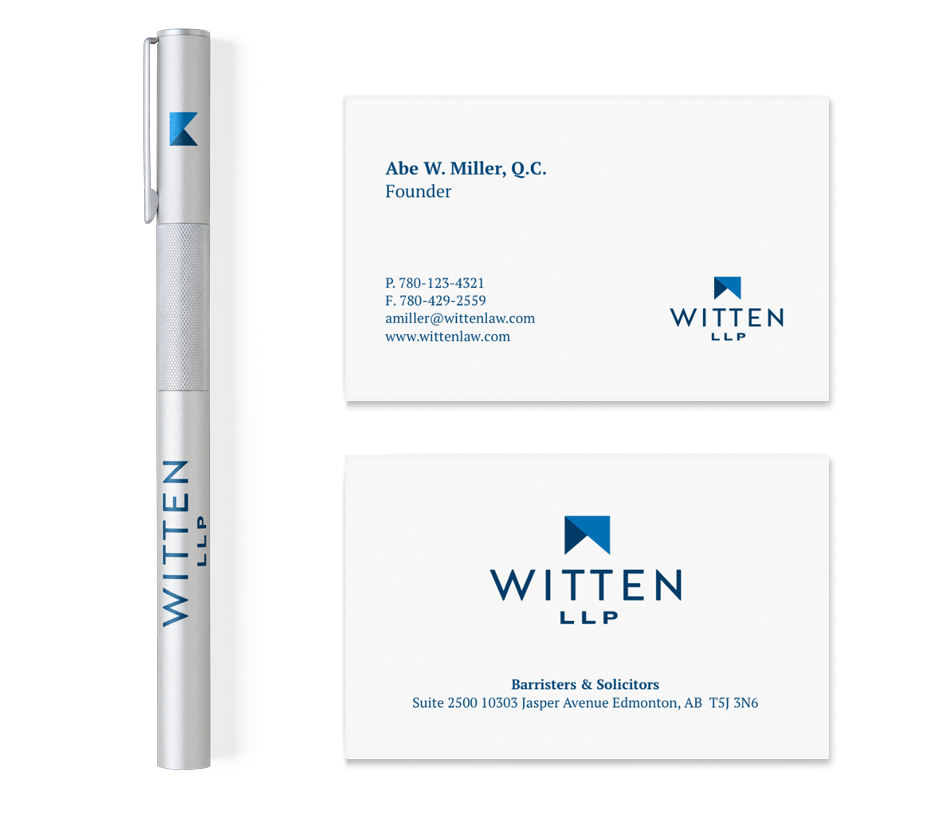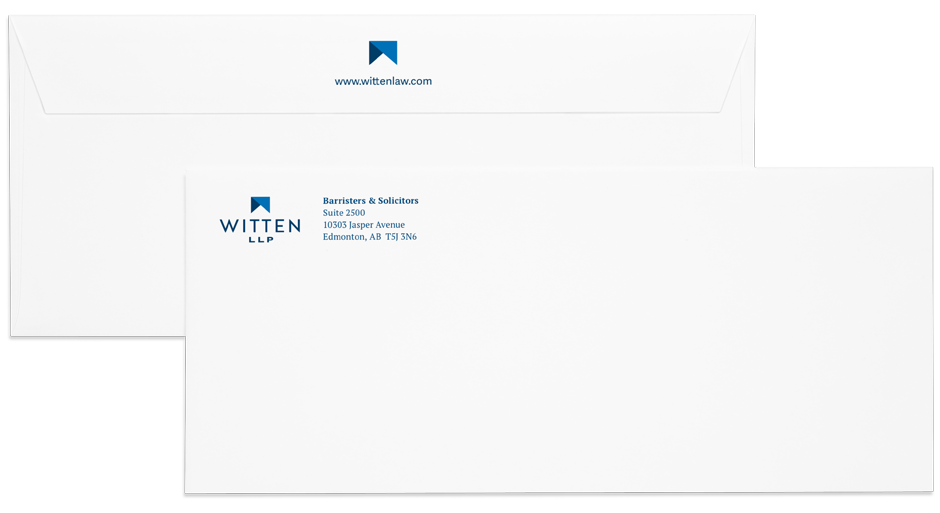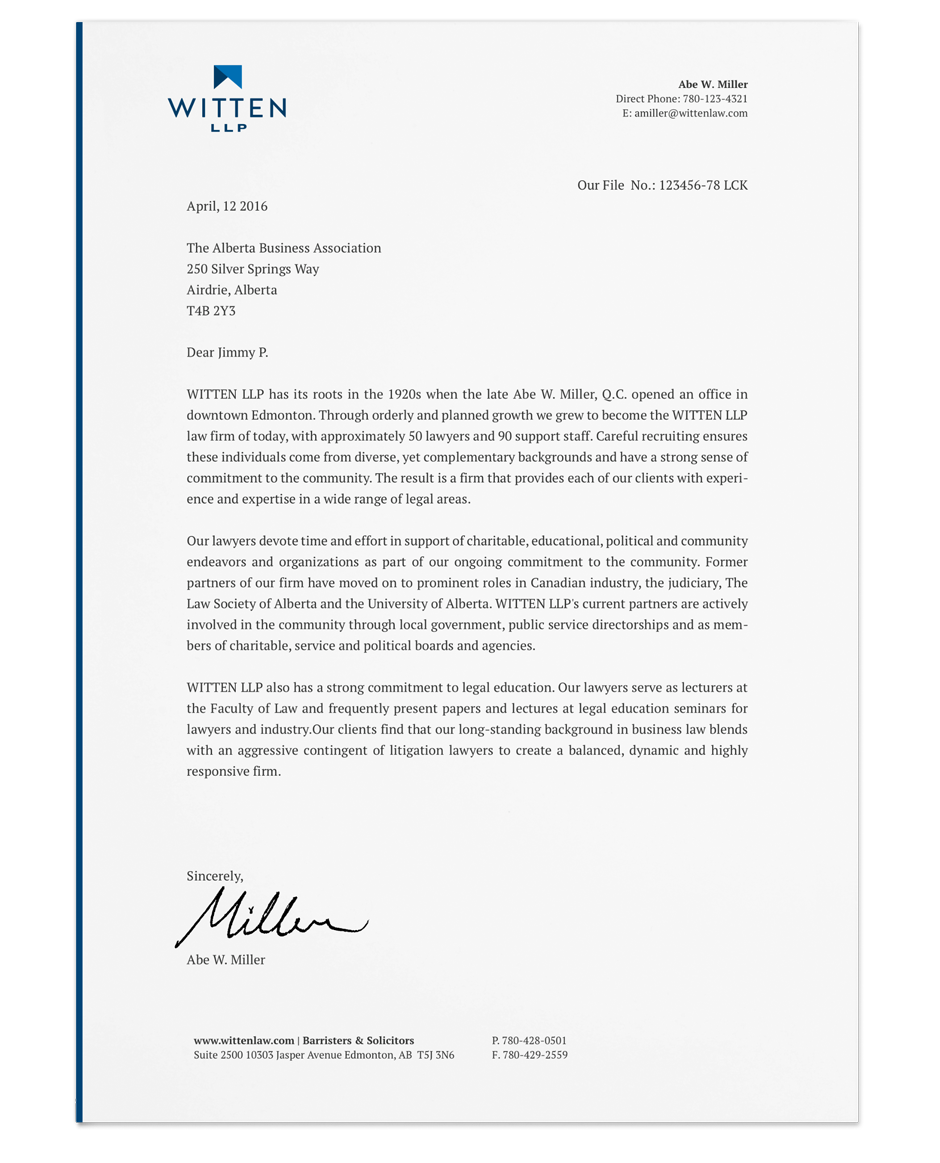 We refreshed Witten's identity into simple solid barrister tabs to convey an advanced level of dependability and trust. The intimate working relationship we have with Witten helped us achieve an identity that visually reflects the experienced firm Witten is today.
---
About Box Clever
Box Clever is an Edmonton web design company focused on long lasting relationships and innovative website design and development.