Modern and responsive website for Edmonton's leading mechanical contractor. 
---
About the Client 
Priority Mechanical is one of Edmonton's largest, most trusted, and most respected mechanical construction contractors. They have the knowledge and experience to understand the complexities of each project and provide innovative and practical solutions for their customers.
About the Project
When looking to design a new website, Priority Mechanical Ltd. had a good idea of what they needed. As a team, we were able to come up with the ultimate design. They needed a site that would convey their experience and showcase the size of the company along with the scale of projects they have worked on. 
---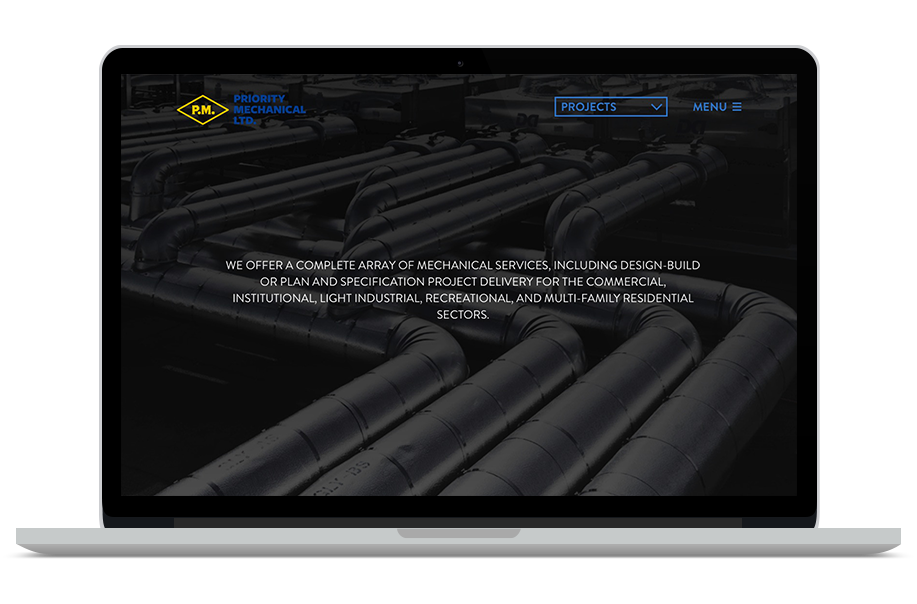 The Box Clever team provided exceptional service, from our first meeting through to completion of our new website. We experienced great communication and quick responses to our questions at all times. Their project management tools were great for sharing information and tracking the progress of the project. Box Clever listened to our needs and provided excellent input based on their professional experience, which resulted in a fantastic new website that our company is very proud of. We highly recommend Box Clever for website design as they provide tremendous value and service. 
- Derek Matter, Project Manager
---
The design of the Priority Mechanical Ltd. website is very visual in order to demonstrate the size of projects Priority has worked on. With a focus on clean, simple navigation and photography, their visitors will gain a better understanding of Priority's experience and expertise. 
---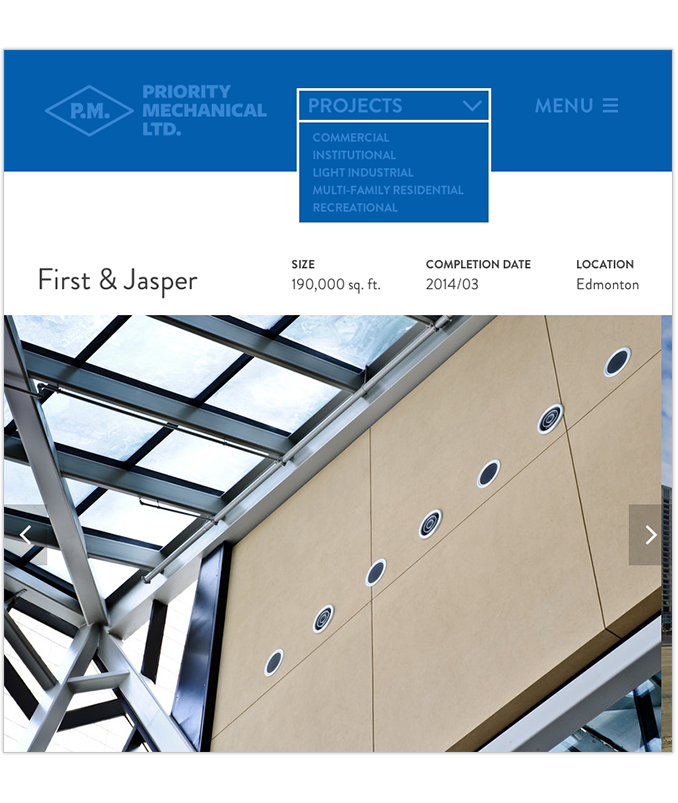 To share projects consistently, a project guideline was developed to ensure that each project is providing similar information in the same spot. The Projects are organized by category, which allows related projects to be automatically pulled to guide visitors seamlessly through the portfolio. This guideline is easy to follow and reduces time spent keeping the site up to date.  
---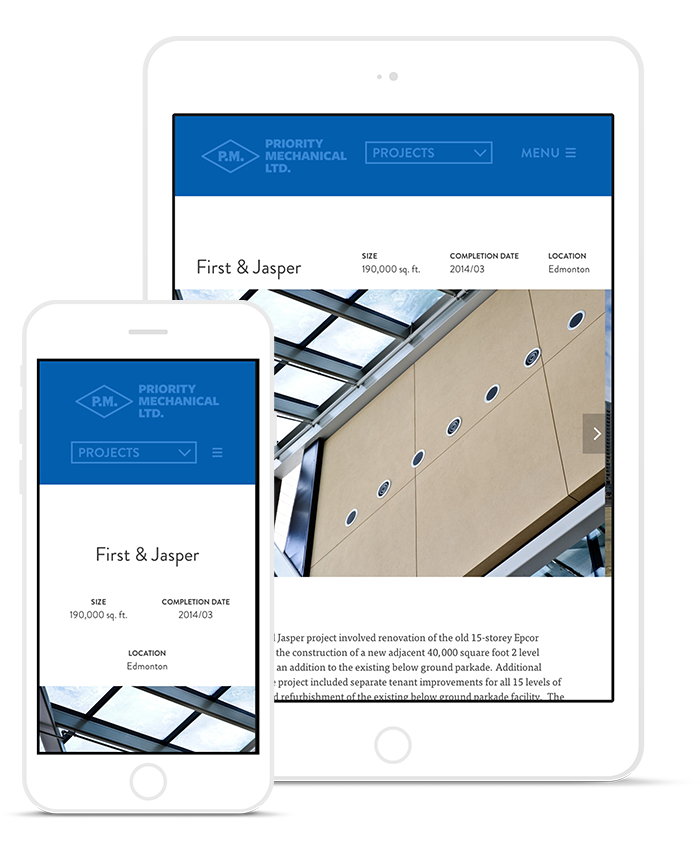 With an increase of mobile browsing over the past year, incorporating a responsive design to Priority's website was a must. Our team made sure that no matter what device the visitor is using, they will be able to navigate and view the sites content with ease. 
---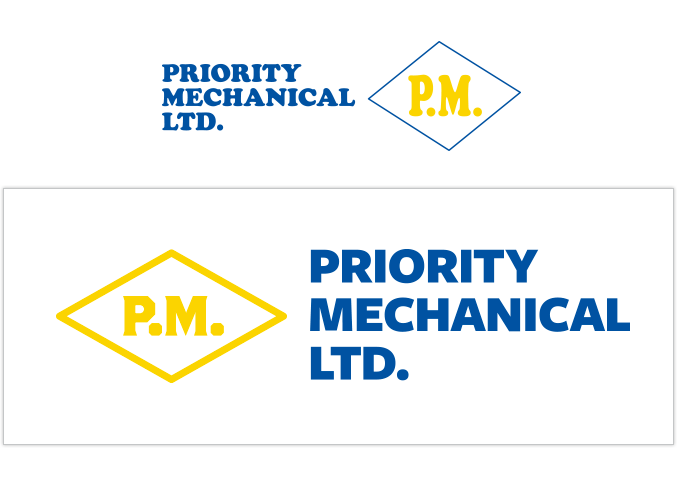 To complement the modern new website, our team also produced a modern version of Priority's well-recognized logo. 
---
About Box Clever
Box Clever is an Edmonton web design company focused on long lasting relationships and innovative website design and development.