A modern rebrand and website to communicate the services Serecon provides to the agriculture and food sector. 
---
About the Company 
Since formation in 1991, Serecon has been dedicated to providing consulting services to the agricultural industry in Canada. Today, Serecon continues to focus on providing professional business services to individuals, businesses, and government that operate or have a footprint in agriculture and rural areas in Canada, and internationally.
About the Project 
Serecon helps make agricultural and rural land management easy, however after more than 2 decades of success, younger generations have began to see them as dated. We refreshed their identity with a look and message that reminds their audience that they are "Specialists in the business of Agriculture." This message was then reinforced by showcasing their expertise into a clear and concise website.
---
The team at Box Clever found a way to feature what Serecon does front and centre. With an equal balance between print and digital, the design leads you directly to a specific service so the visitor can find what they are looking for. No matter the medium, developing a consistent look has been essential to Serecon's brand image. 
---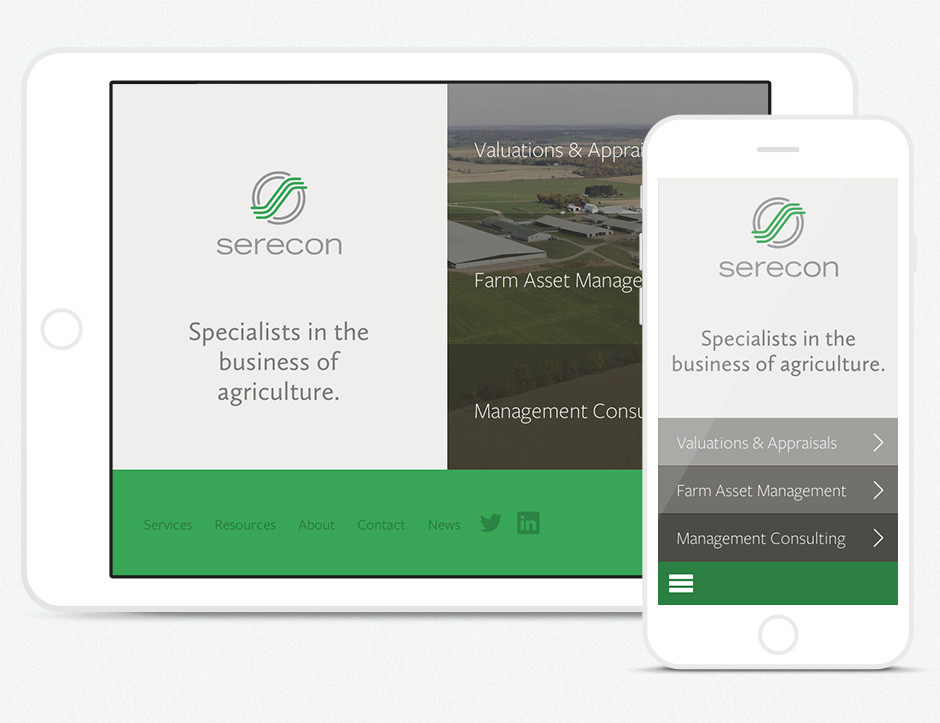 With the increase of mobile browsing usage, we encouraged Serecon to incorporate a responsive design to get their website notices and provide the best browsing experience for all visitors. 
---
Serecon was in need of a fresh look to reflect their agricultural expertise. The logo we designed for Serecon is both a simplified and modernized version of their original logo. Taking the circular motion and letter 'S' from the original logo, we created an abstract form of harvested rows of crop seen from above.
---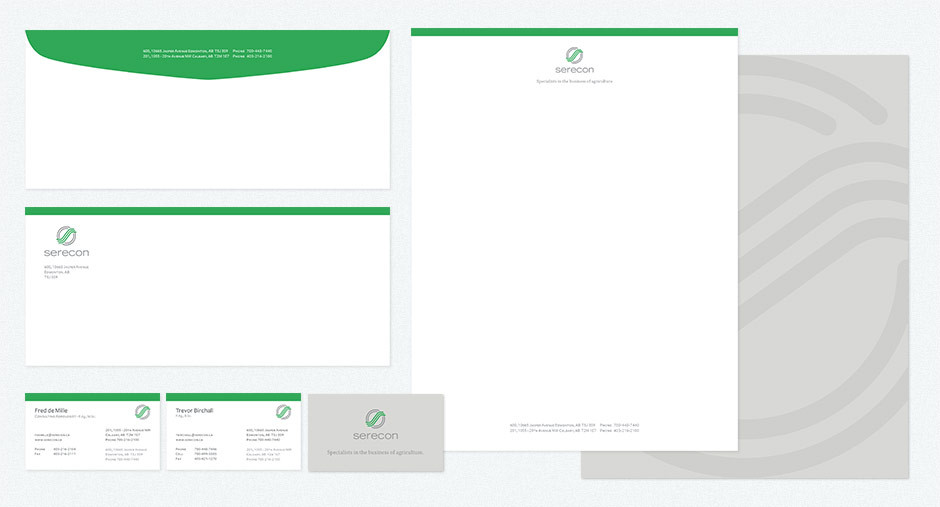 We took the new Serecon logo and visual elements and applied them across multiple materials including stationery, business cards, corporate brochures, report templates, and more.
---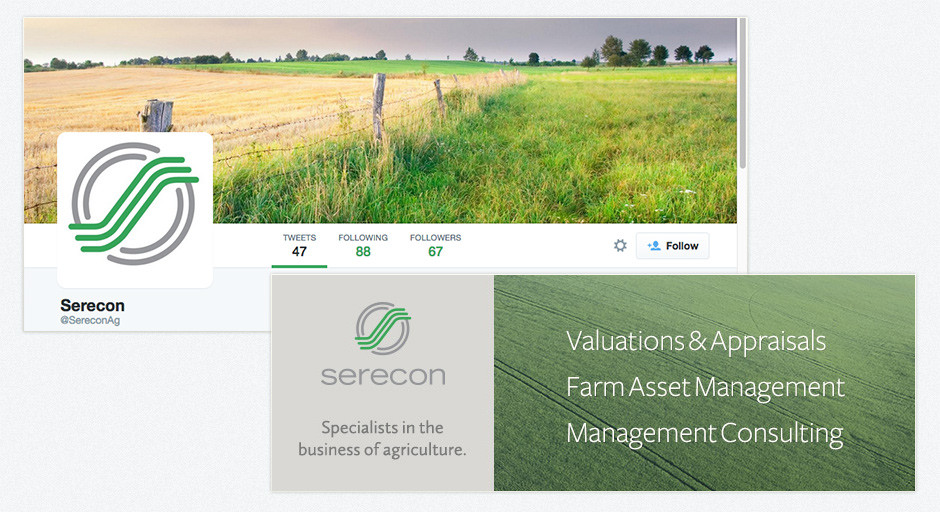 Social media links to Serecon's LinkedIn and Twitter accounts have been designed to match the new brand and are easy to access on the home page.
---
Serecon is very pleased with the work and consulting provided by Box Clever in helping our professional firm refresh our brand and present ourselves in a professional and up-to-date manner. Utilizing a responsive website design enables our message to be presented in a consistent and professional way on any device which we believe is important to our overall marketing strategy.  Their recommendations and designs for our printed materials also resulted in the distinguished and modern representation of our company that we are looking for. We continue to work with Box Clever to develop new materials and plan to do more with them as needed going forward.
Brad Slomp, Valuations & Marketing
---
About Box Clever
Box Clever is an Edmonton web design company focused on long lasting relationships and innovative website design and development.