A brand new site for Drumheller, full of specialized municipal website features!
---
About the Client
The Town of Drumheller is located in east-central Alberta, at the heart of the Canadian Badlands. It is known as the Dinosaur Capital of the World and considered one of Alberta's best kept secrets. From museums to natural attractions to historic sites, Drumheller has something for all ages.
About the Project
The Town of Drumheller had recently completed a rebrand in 2020 and was looking for a fresh website as an extension of its rebranding efforts. The Town was in need of a new website presence that reflected the new branding, was easy for users to navigate, and simple for admin to manage its content.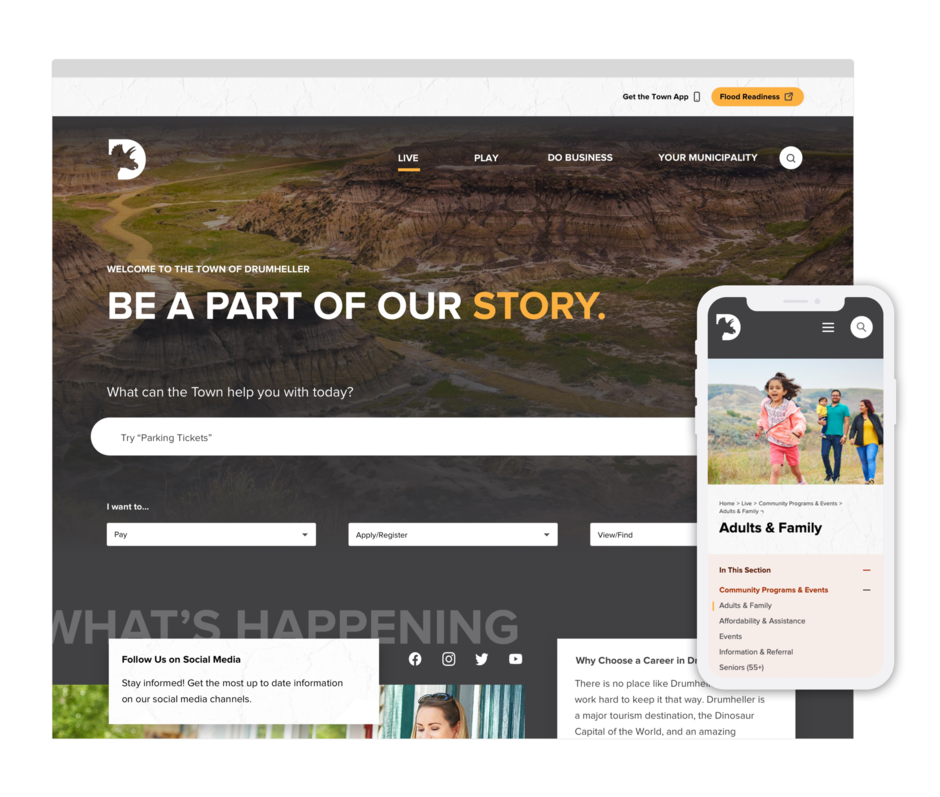 For years, Drumheller's website was difficult to navigate and inconvenient to manage. 
Drumheller recognized the website as a primary tool to interact with current and potential residents and that it should be supportive of their communication plans and needs. Ideally the website would present the Town of Drumheller as the exciting, unique place it is!
We believe that all of this was achieved through their high-functioning, custom website. The website reflects their new logo, branding, textures, and graphics. Important information such as popular links, news, and events can be found right on the homepage, a search bar is prominent to easily search the website's content, and the menu is easy to navigate. There are also animations found throughout the website to bring the Town's personality to life.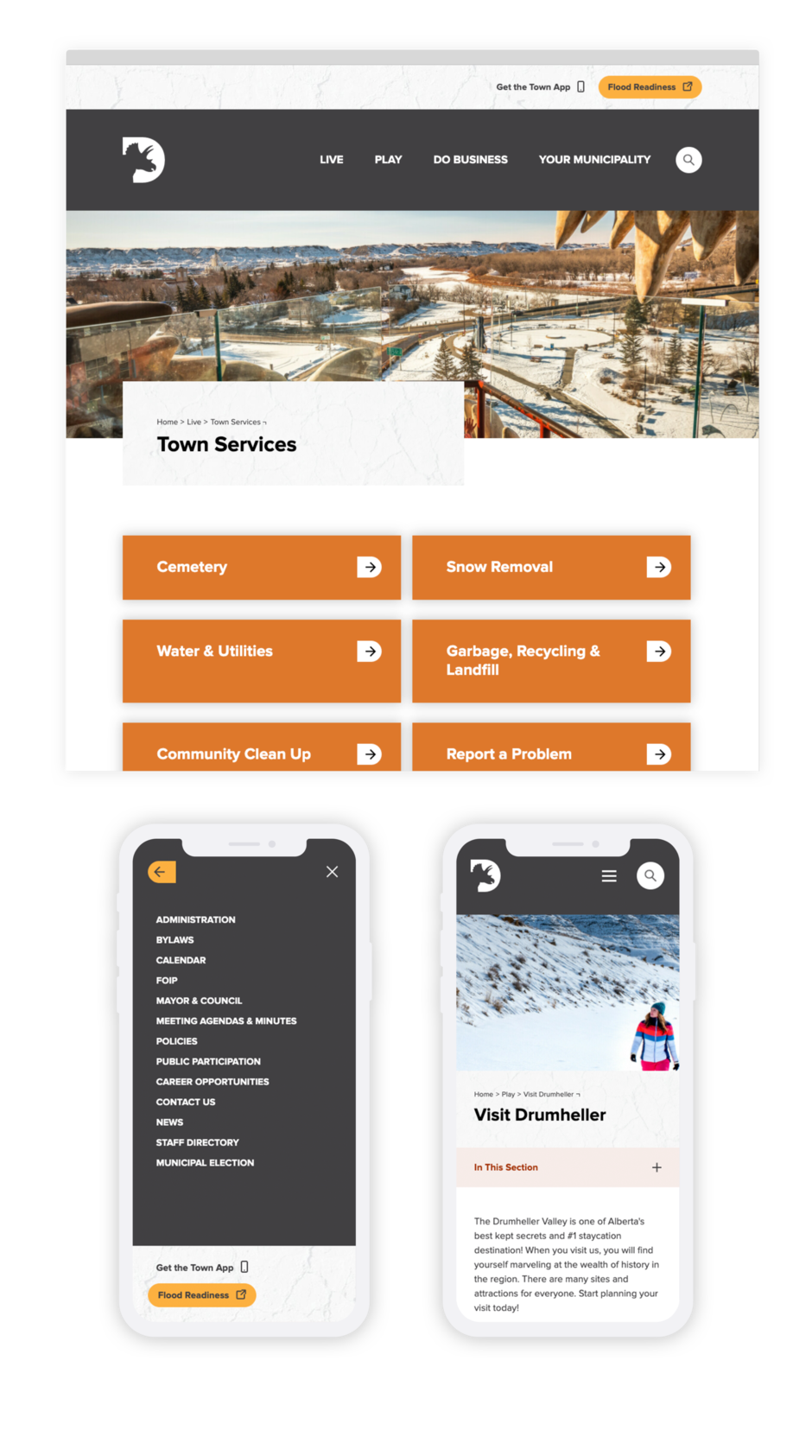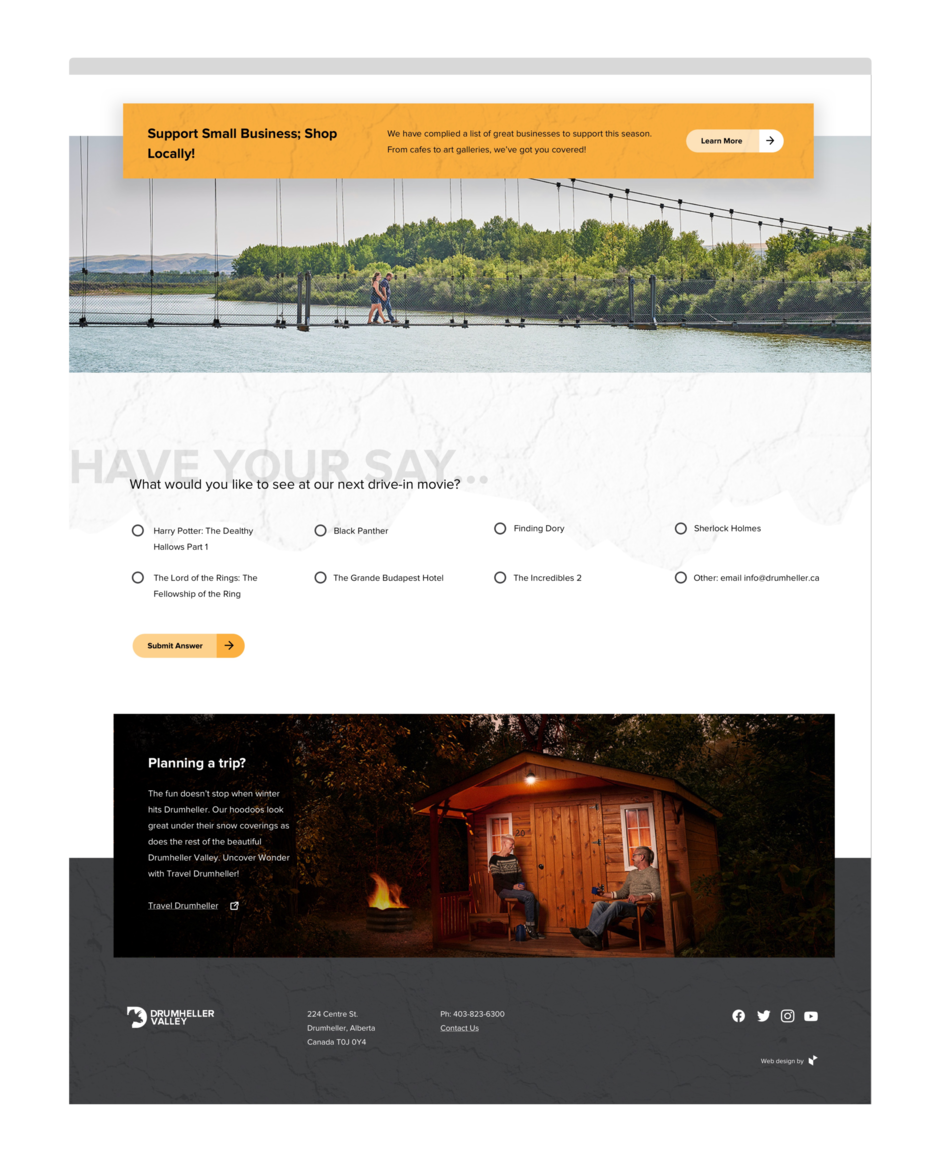 We loved this project and are excited to be working with Drumheller!

Visit the website: www.drumheller.ca
About Box Clever
Box Clever is an Edmonton web design company focused on long lasting relationships and innovative website design and development.