Communicating expertise and knowledge while selling coffee.
---
About the Client
Transcend Coffee is a specialty coffee roaster, online coffee bean store, and coffee educator. They operate three cafés in Edmonton, Alberta, Canada. Their goal is to roast and serve the very best specialty coffee in Canada, to honour and reward the hard-working farmers who grew it, and to educate coffee drinkers about the art and craft of specialty coffee.
About the Project
Transcend Coffee needed a website that did more than just ecommerce. They needed to have a tangible identity that could communicate who they are, because they certainly don't just sell coffee. So we designed an ecommerce site that allows Transcend to do what it does best, bring excellent coffee to its customers.
---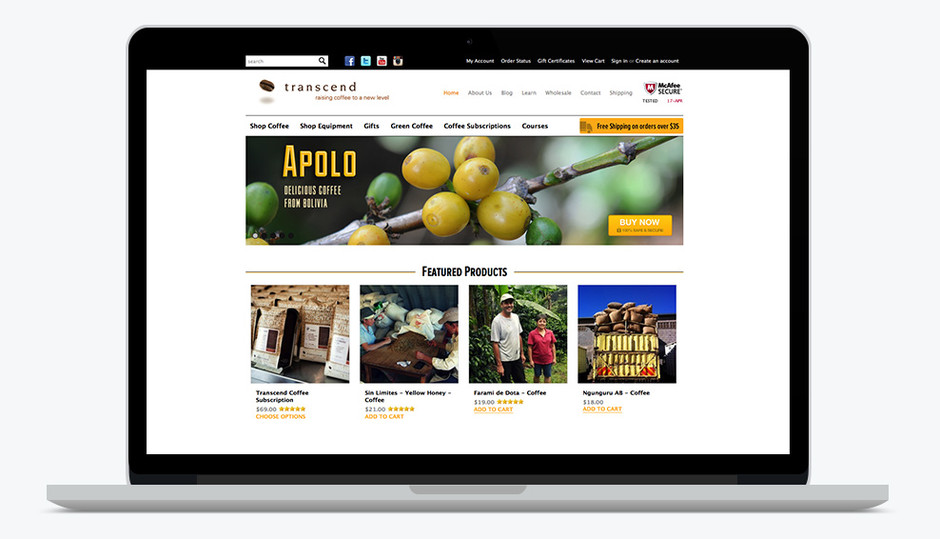 A streamlined design that brings Transcend's coffee and coffee accessories to the front and centre.
---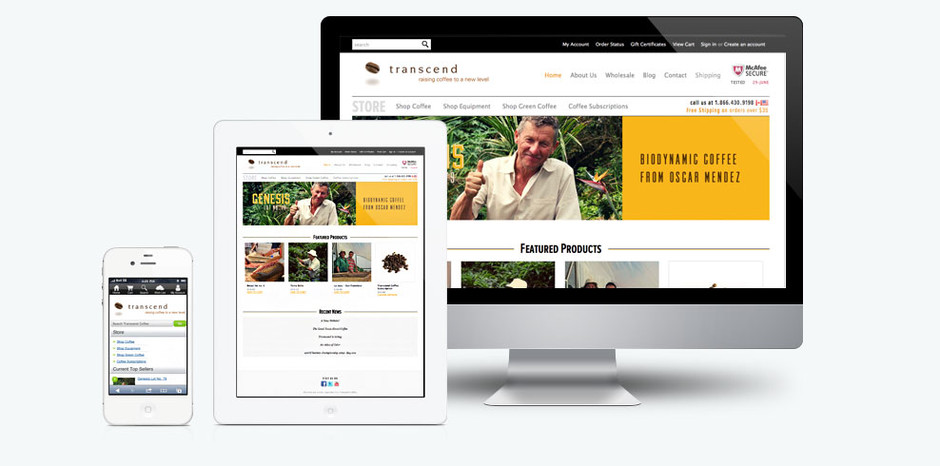 Transcend's products need to be available to ALL of their customers, which is exactly why the site is mobile friendly and optimized for iOS. The shopping experience is just as easy on the go!
---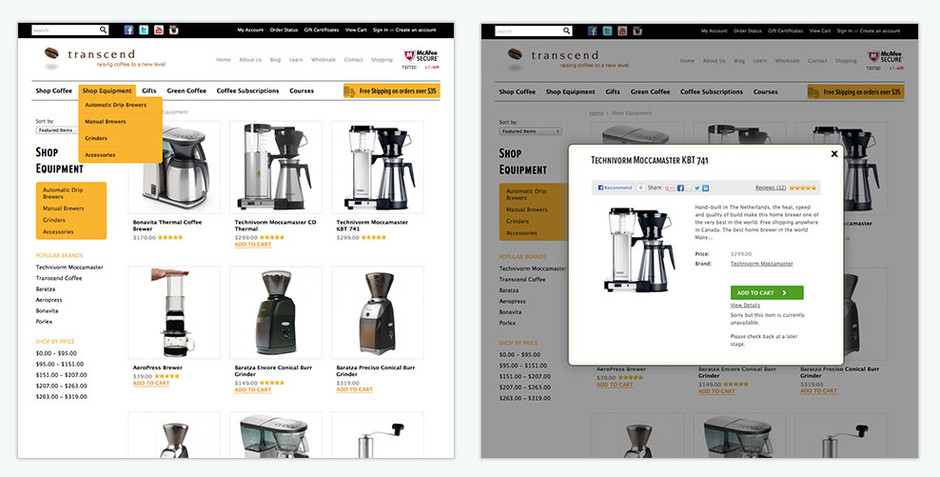 Even better, this site is easy to use and easy to update. Streamlined navigation paired with content entry that's a breeze means that products on the site are not only easy to find, they're easy to keep inventory of. All these features combine to make this ecommerce site a must see for coffee lovers!
---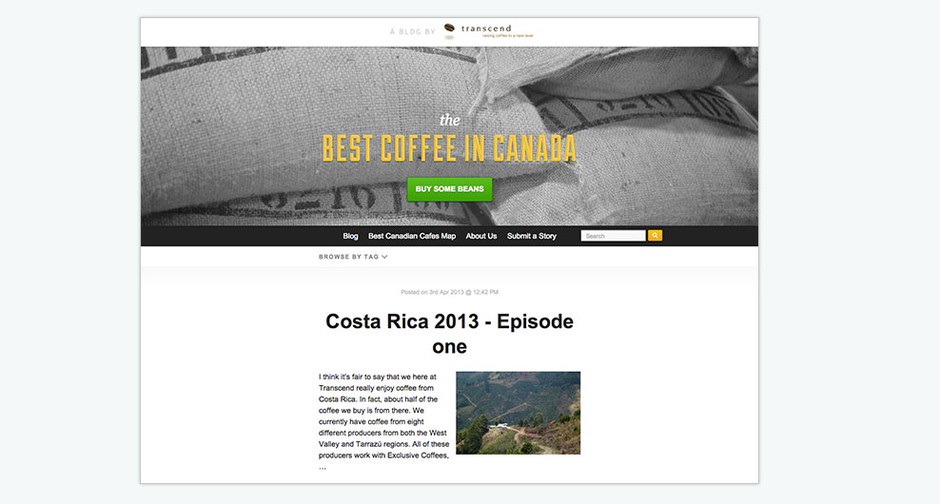 Transcend knows a lot about coffee. So we also built a blog for them, separate from the ecommerce site, so that they could share their knowledge with interested parties from all over the world!
---
About Box Clever
Box Clever is an Edmonton web design company focused on long lasting relationships and innovative website design and development.