Helping Alberta stay connected and competitive in the global marketplace.
---
About the Client
As Alberta's largest research and innovation agency, Alberta Innovates works to create solutions and new opportunities for a sustainable and prosperous future for Alberta by providing funding programs, technical expertise and applied research services.
About the Project
When Alberta Innovates came to us they had a substantial amount of content on their website, due to merging five Alberta Innovates organizations together. With over 75 different types of programs aimed at diverse audiences such as researchers, students and entrepreneurs, the ultimate goal was to make it clear what they do, how they do it and allow Albertans to leverage the website to efficiently do business with them.
---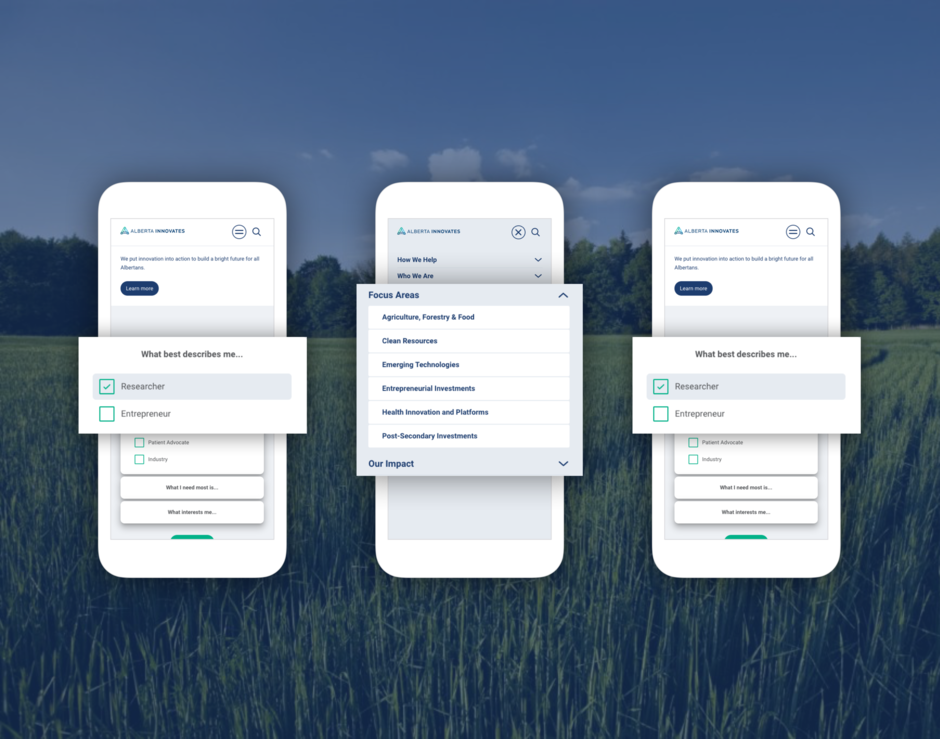 Find the support you need
It was important to give users the ability to find the type of support they required smoothly and efficiently. This was paramount as a vast majority of the content was inaccessible due to a lack of organization before our involvement. Our team's creation of the "Find the support you need" tool allows users to narrow their search by defining three things: what best describes them, what they need most, and what interests them. These questions help users easily find the best program to suit their needs.
Our team worked to refine Alberta Innovates' site by completing a content audit that allowed more precise direction for how to organize the site based on audiences and structured categories. From this, "Focus Areas" were created to make the site's content more accessible and orderly.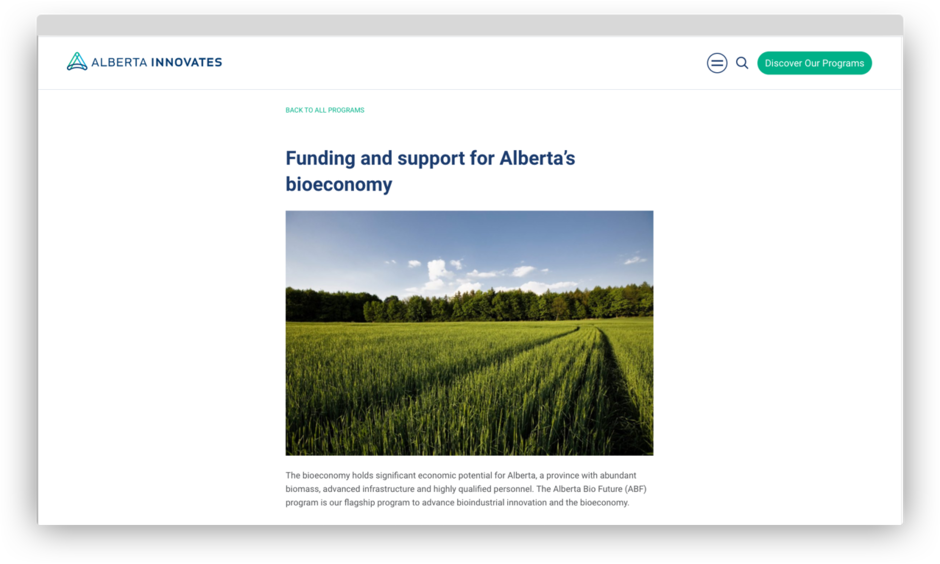 Another substantial feature of Alberta Innovates' site is a space dedicated to showcasing the work that is being accomplished. The "News & Impact Stories" page categorizes these studies and impact stories in a clear way for users. 
Throughout the website, you will see consistency in the design. This was accomplished by using Alberta Innovates' full branding colours and merging them with the thoughtful page templates created by our UX Team. The use of colour and movement within pages elevates the aesthetic of the website without taking away or distracting users from the valuable content. 
Our team was able to fully transform the user experience for the Alberta Innovates website with the use of practical design and content optimization.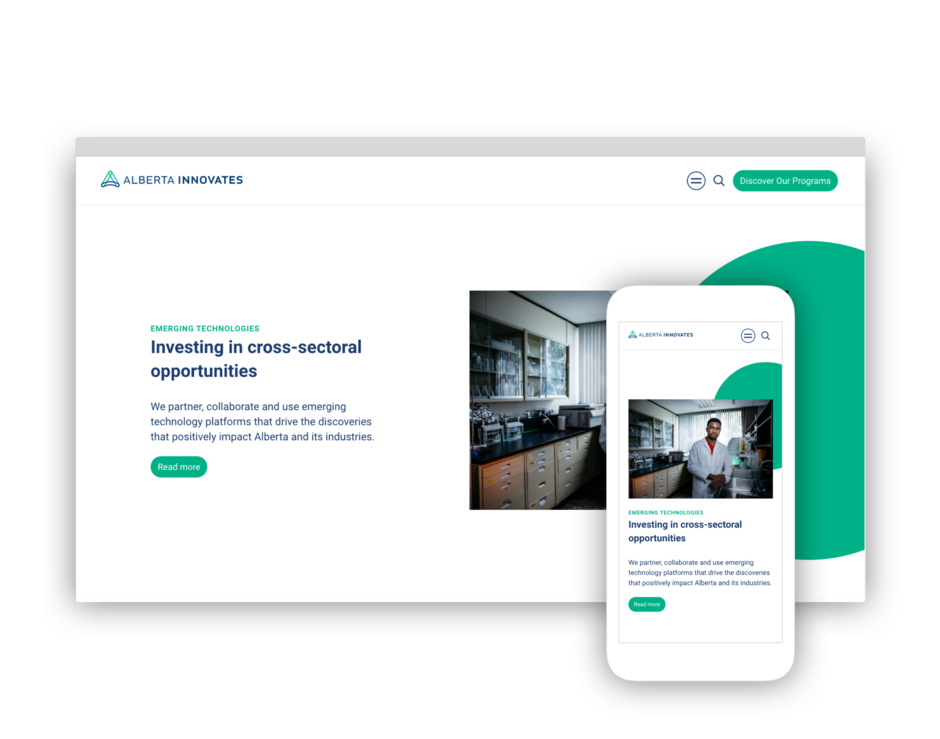 About Box Clever
Box Clever is an Edmonton web design company focused on long lasting relationships and innovative website design and development.