Connecting with citizens online through a new website that's all about them.
---
About the Client
Beaver County is a thriving area in rural Alberta. The combination of rolling farmland and tight-knit communities make a beautiful back drop for the events and activities that are always happening there.
About the Project
Beaver County moved to our WebGuide CMS from an outdated content management system that made it next to impossible to update their website. Not only did we make it easy for them to put new content up, but we helped them determine the best layout for their citizens, with things like County Events on photos featured right on the home page.
---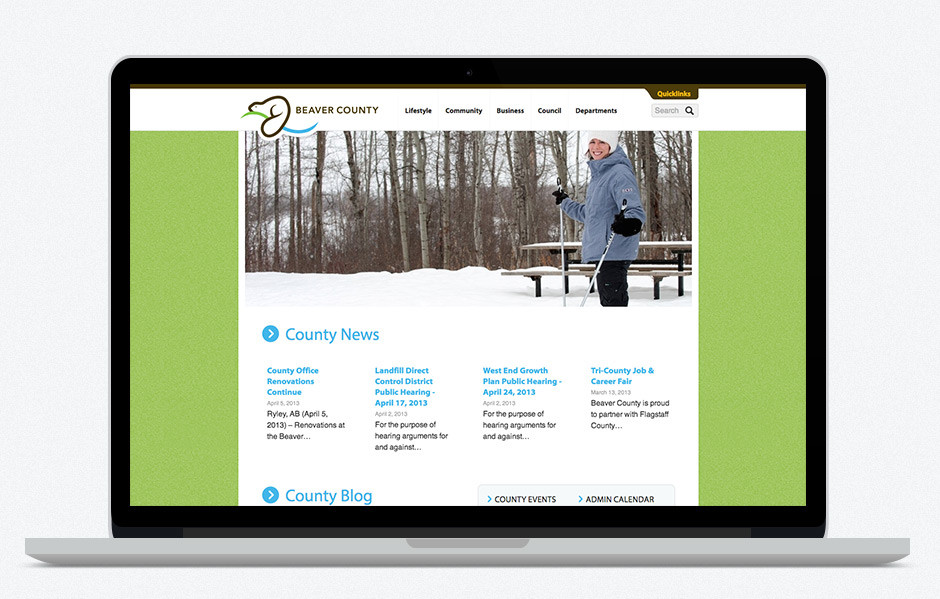 Designed to connect with constituents, the new Beaver County site prominently posts everything residents and visitors want to see, County Events, Photo Galleries, and Quick Links to services, right on the home page.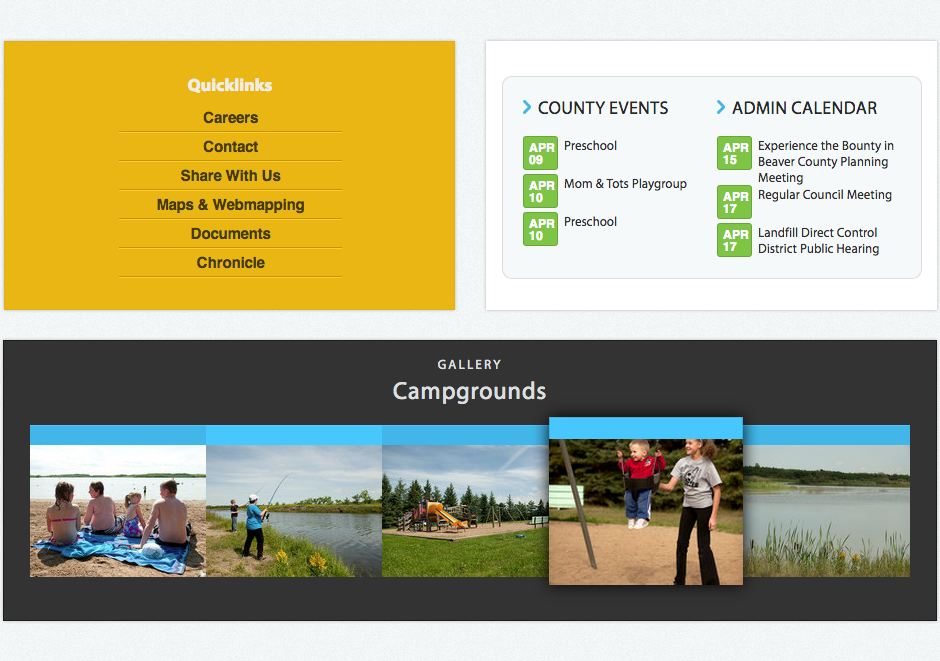 ---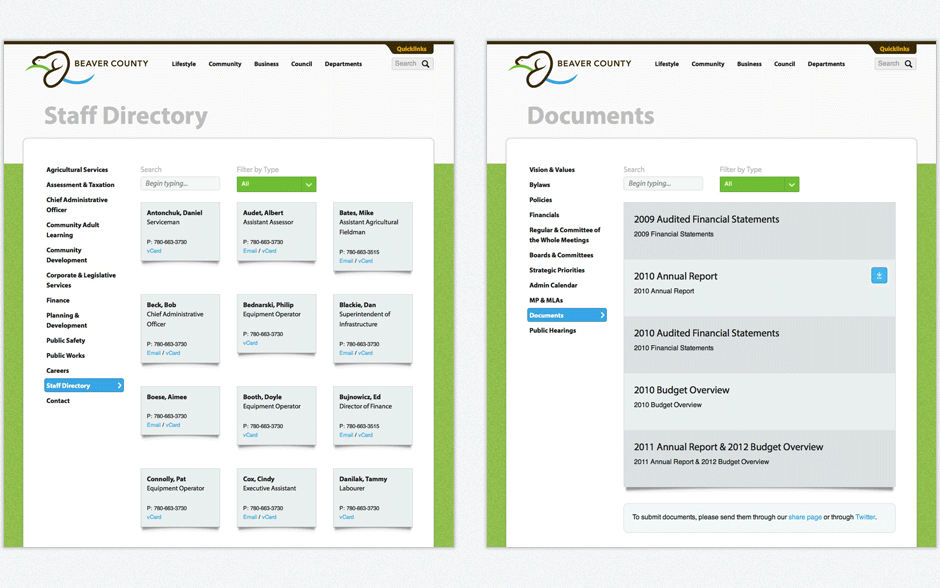 A custom staff directory makes the County accessible to citizens, while the documents section enables the County's transparency efforts. Not only are these tools great for the public, but they're very easy to update too!
---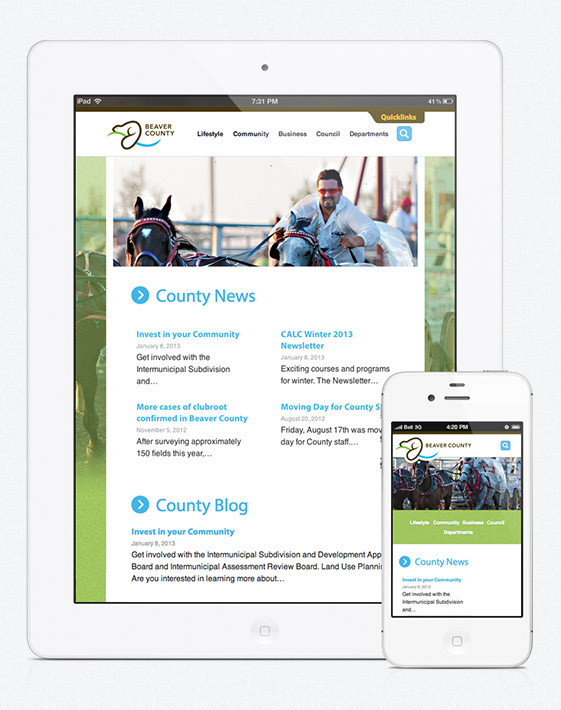 Responsive design is important to the success of many websites, including government. Allowing the geographically dispersed public access to the same quality and quantity of information on their smartphones as on their desktops at home makes the new County website a reliable source of information for all.
---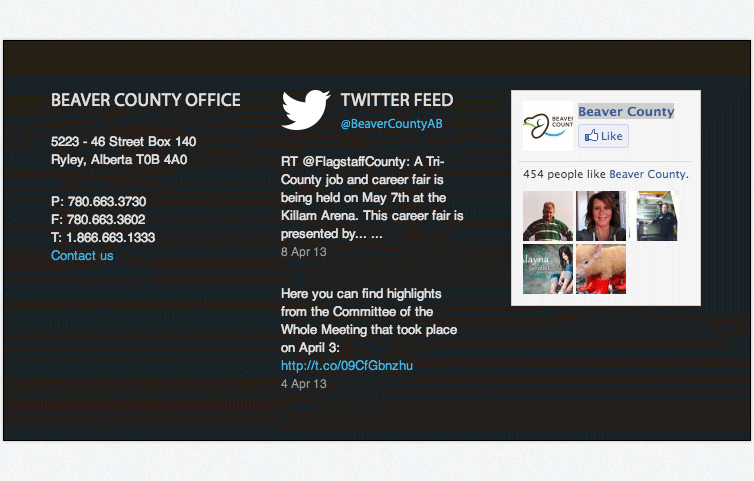 Staying connected with the public means going where they go and getting involved in what they're involved in - social media is no exception. So we helped the County by integrating their social media into their website, pulling current posts and information from Twitter and Facebook, as well as giving them management options right from WebGuide's dashboard!
---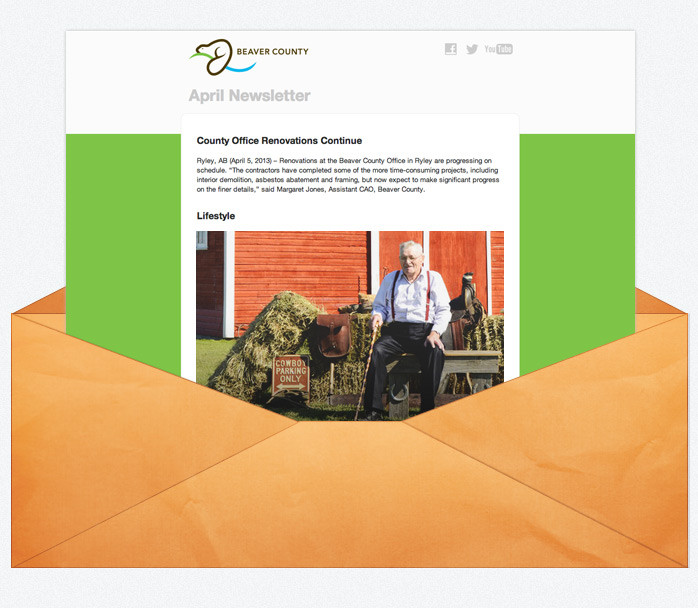 Email newsletters are a great way to get information out to those who need it, and branding that email to be consistent with the rest of your media just makes sense. What we offered in excess of that involves specific email metrics that let the County see how effective their campaigns are, giving them the information they need to streamline their content and make it more relevant for their audience.
---
About Box Clever
Box Clever is an Edmonton web design company focused on long lasting relationships and innovative website design and development.