Connecting international students with the information they need. 
---
About the Client
Bow Valley College is an innovative, world-class college with more than 600 faculty and staff who speak more than 50 languages. With students coming from all over the world, Bow Valley College offers a variety of learning options and is an optimum choice on your education pathway.
About the Project
The Bow Valley International Education website offers two unique streams of learning - the ESL program and the Career program. This presented a unique challenge to the design of their website. We wanted to ensure the both types of students could effectively find the information they needed in an intuitive and visually appealing manner. In order to accomplish this, we created two separate click paths that allow both types of students to access the information they need right away from the home page.
---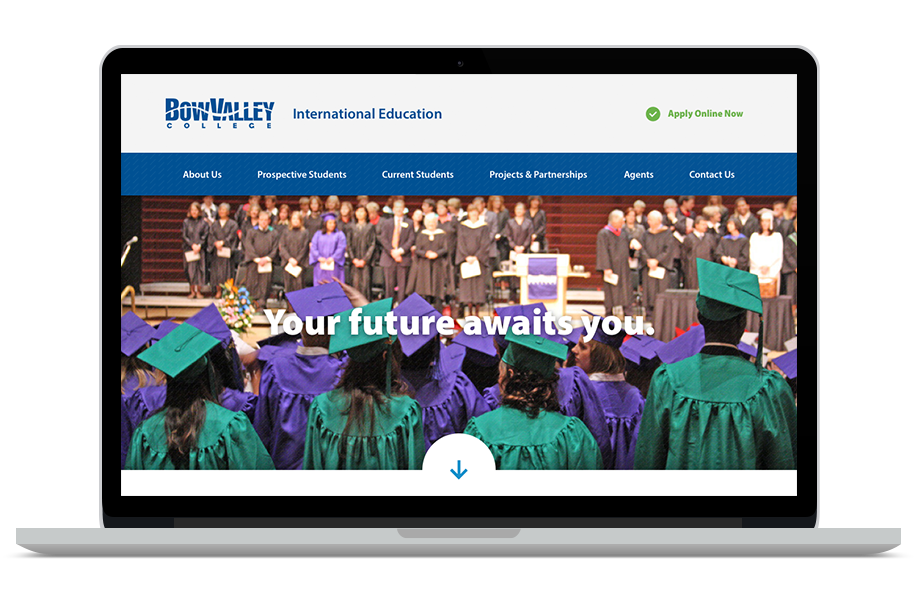 ---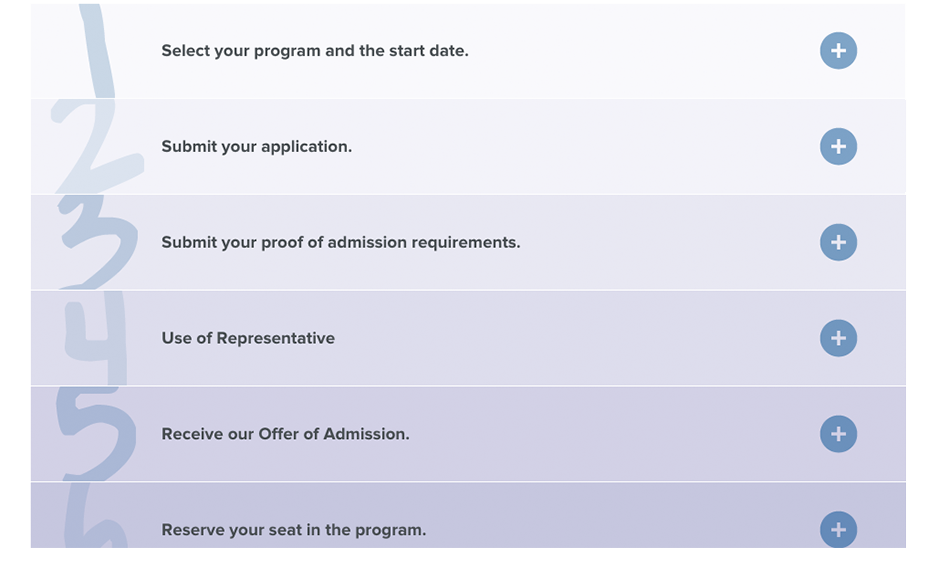 Applying for a new program, in a new country can be a scary and complicated process. Bow Valley wanted to ensure that every student could find the steps they needed in an easy to follow manner. We created a step-by-step application section, that allows all of the application information to be presented in a succinct manner with expandable sections allowing each step to unfold as the applicant needs it.
---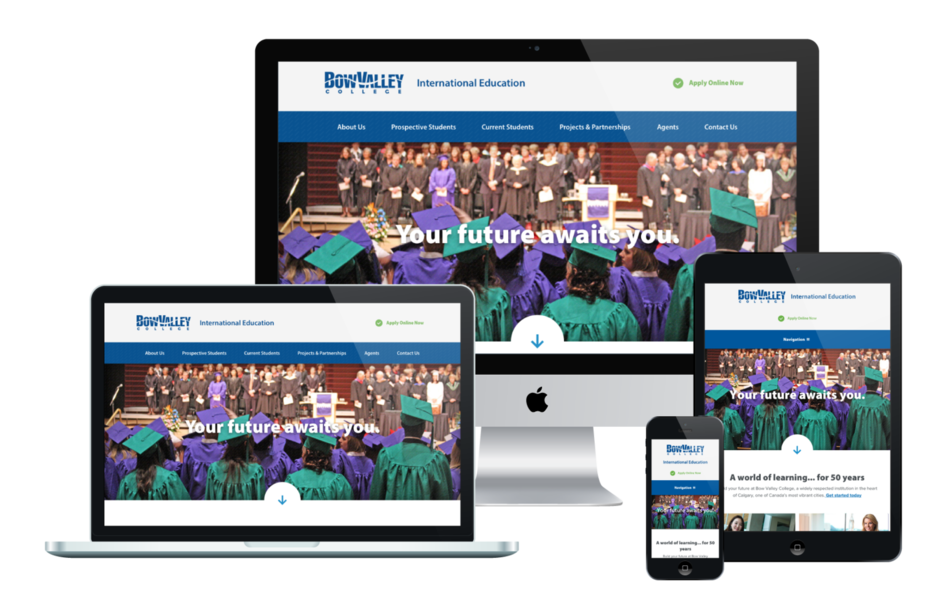 The Bow Valley International Education website is completely responsive meaning that applicants and students can access information on any device or screen size and was tested on over ten different browsers to ensure accessibility for international students.
---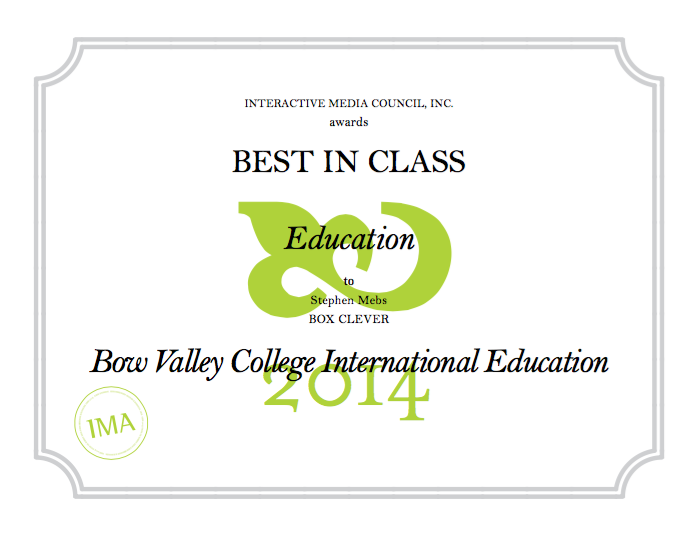 The new website for Bow Valley International Education won a Best In Class Award from the Interactive Media Council in 2014. 
About Box Clever
Box Clever is an Edmonton web design company focused on long lasting relationships and innovative website design and development.