A modernized, easy to manage website for an award-winning home builder.
---
About the Client
Bedrock Homes, a sector of Carrington Communities, is an award-winning residential builder that specializes in providing the best value homes for a variety of lifestyles. Offering a multitude of home types, floor plans and options, Bedrock Homes caters to the Greater Edmonton region providing dream homes on a foundation of commitment to customer satisfaction.
About the Project
There were two goals our team set to tackle for Bedrock Homes. The first goal was to provide essential support and improve their pre-existing outdated website with elevated services. The second goal was to better display their offerings to people visiting their website, thus improving sales and customer experience.  
---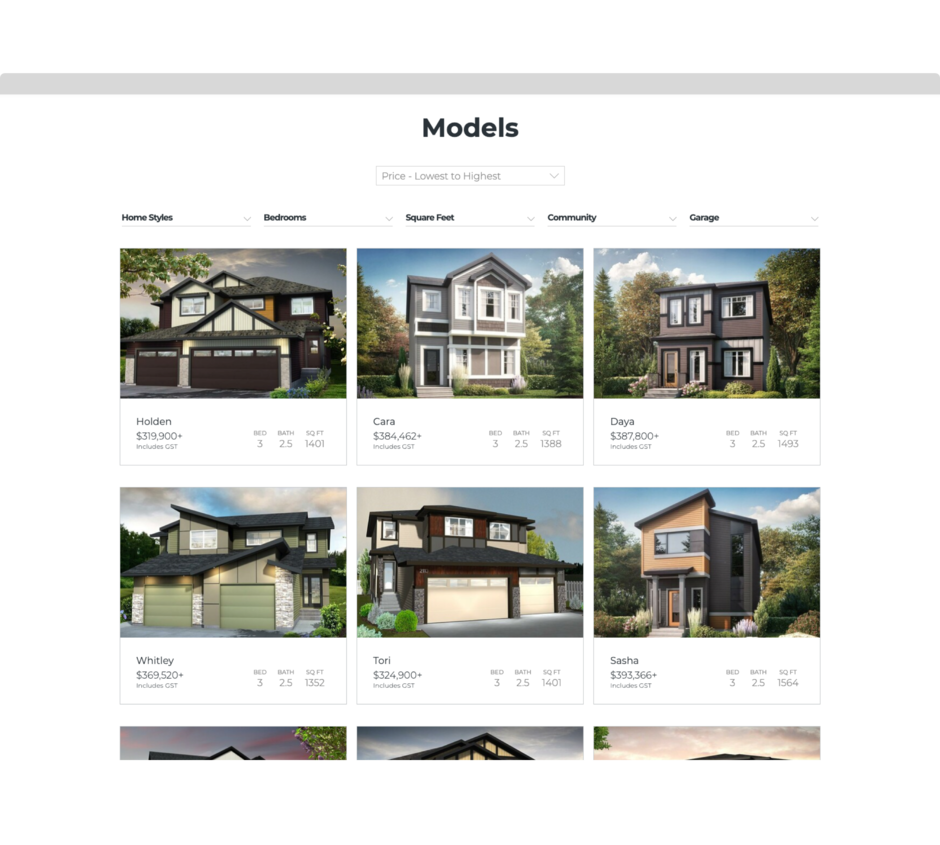 Goal 1: Create a functional and accessible website to optimize the user experience
Bedrock Homes' pre-existing WordPress site had extremely slow page load times - exceeding 30 seconds! This inevitably led to potential clients leaving their site before getting the chance to see the wonderful options Bedrock has to offer.  
The existing WordPress website also required that Bedrock website administrators needed to know some HTML code, which meant that updates could only be performed by one or two people in their organization. This caused bottlenecks and meant outdated information to remain on the website longer than it should.
Rather than updating the pre-existing WordPress website, we created a completely custom website on our WebGuide CMS to provide exceptionally curated modules and features that would meet the needs of their team.
---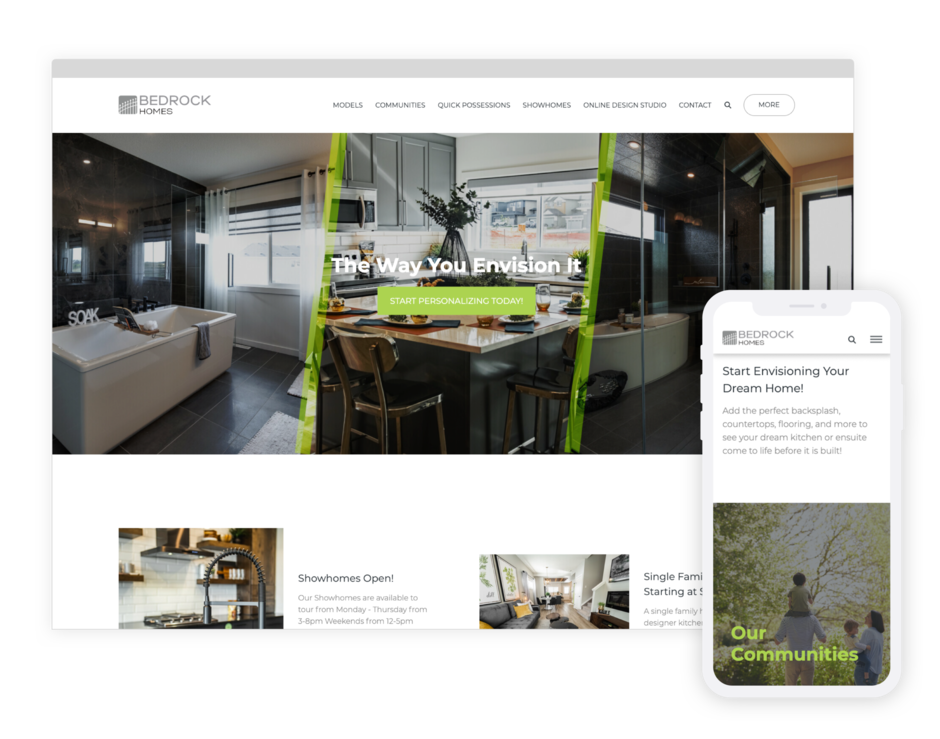 ---
Goal 2: Efficiently guide visitors through their extensive list of communities, models, lots, quick possession homes and showhomes 
A good website equals good sales! 
With the large capacity of product that Bedrock Homes provides, we knew the website needed to reflect and accurately showcase their award-winning homes. Our UX developers and designers got to work and created custom modules on our WebGuide CMS that display communities, models and ready to move homes in a practical way. 
Our custom modules and features not only improve the customer experience but also the staff experience as well. Our team created an importer that would upload and organize extensive Excel sheets of data, saving a lot of time and effort for the Bedrock team.  
From start to finish we were able to provide Bedrock with a new professional and productive website that has led to increased traffic on their website and an increase in sales.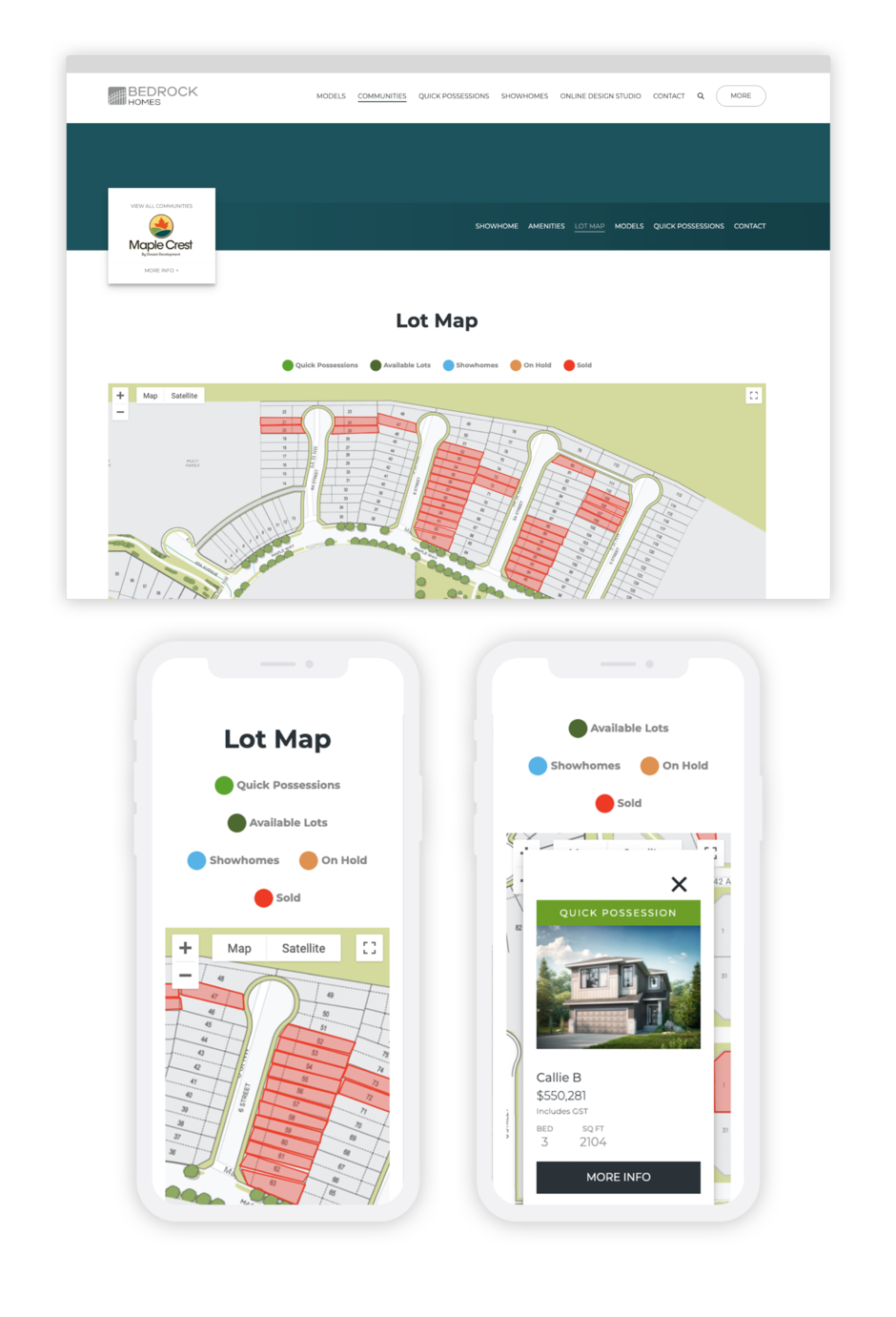 About Box Clever
Box Clever is an Edmonton web design company focused on long lasting relationships and innovative website design and development.