Connecting with the community online.
---
About the Client
Maclab Enterprises builds, owns, and operates quality developments in Western Canada. Since 1960 they have worked with residential, commercial, and destination clients throughout the region to become the largest private residential property holder in Alberta and the Northwest-Territories.
About the Project
Windrose is an expanding neighbourhood in southwest Leduc, bordering the west boundary of the Leduc Golf and Country Club.  Maturing with an abundance of character, Windrose is widely regarded as Leduc's premier community, and that needed to be reflected online. We worked with Maclab to help differentiate them and the community from the competition.
---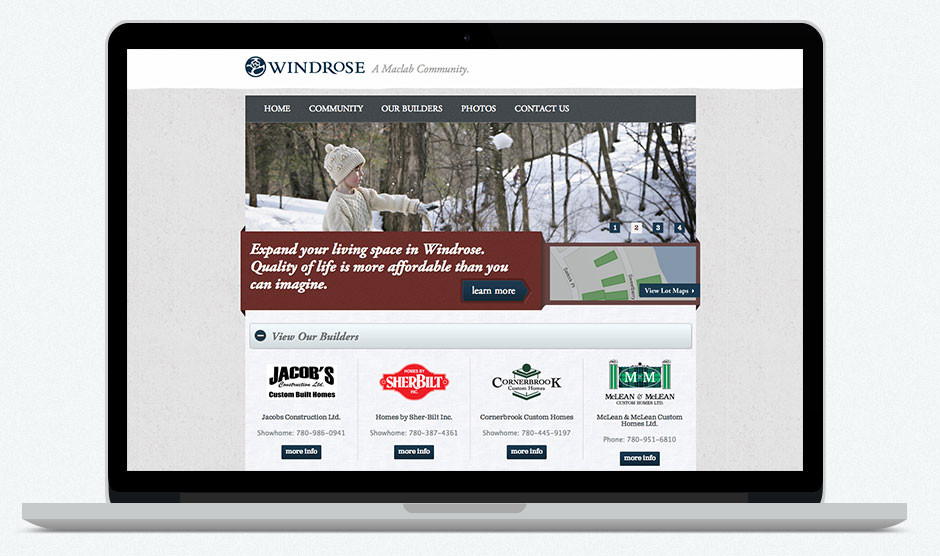 The Windrose Community site reflects the tone of the neighbourhood, mature and well connected. The site features photo galleries and architectural guidelines to help visitors plan their new life in the community.
---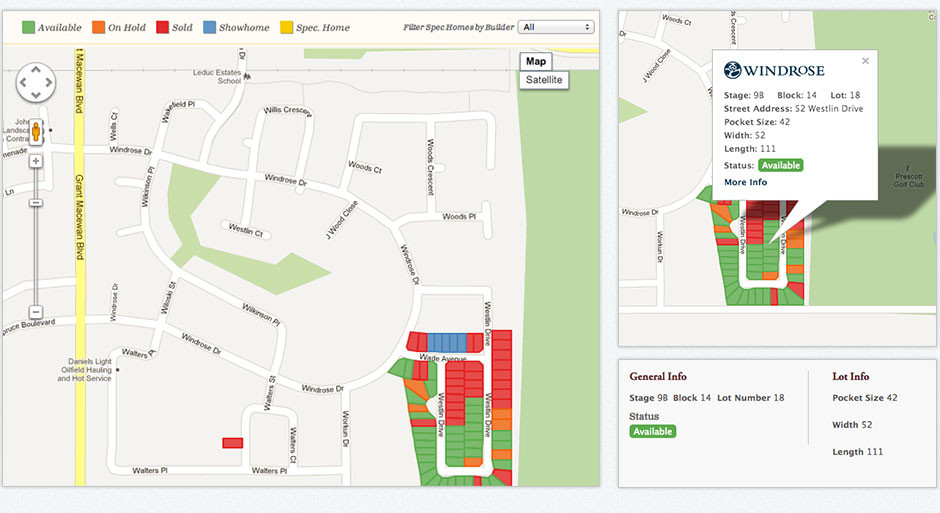 To provide that extra information for prospective home-owners, and to differentiate Windrose from other communities, we built a custom Lot Mapping Module that take existing survey data and current lot-information and displays it on Google Maps. The result is a feature that provides a level of interaction not available with the standard PDF, visitors can see which lots are available as well as details about each individual lot. QR codes on the signs at each lot in Leduc also take visitors to that lot on the website!
---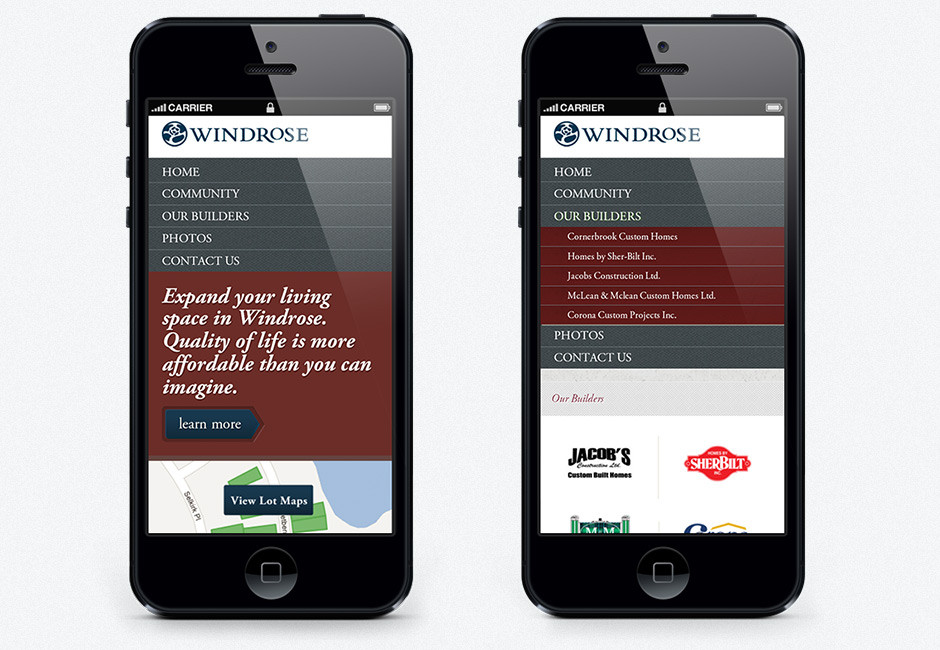 Since we included QR codes for the Lot Mapping Module, it definitely made sense to design the site for mobile users as well. Content richness and readability is not sacrificed for anyone on their Android or iOS phone, keeping anyone interested in Windrose well connected from home or the road.
---
About Box Clever
Box Clever is an Edmonton web design company focused on long lasting relationships and innovative website design and development.