A modern website filled with excellent features!
---
About the Client
The Town of Vegreville is a vibrant community located in Alberta. They were looking for a total web revamp to offer their residents and visitors with a great experience.
About the Project
This website looks great on all devices and provides a streamlined experience for visitors. Tools like the town directory and calculator are purpose-driven features that connect people to the information they are looking for. This website is built on WebGuide CMS, an easy-to-use system for all site administrators!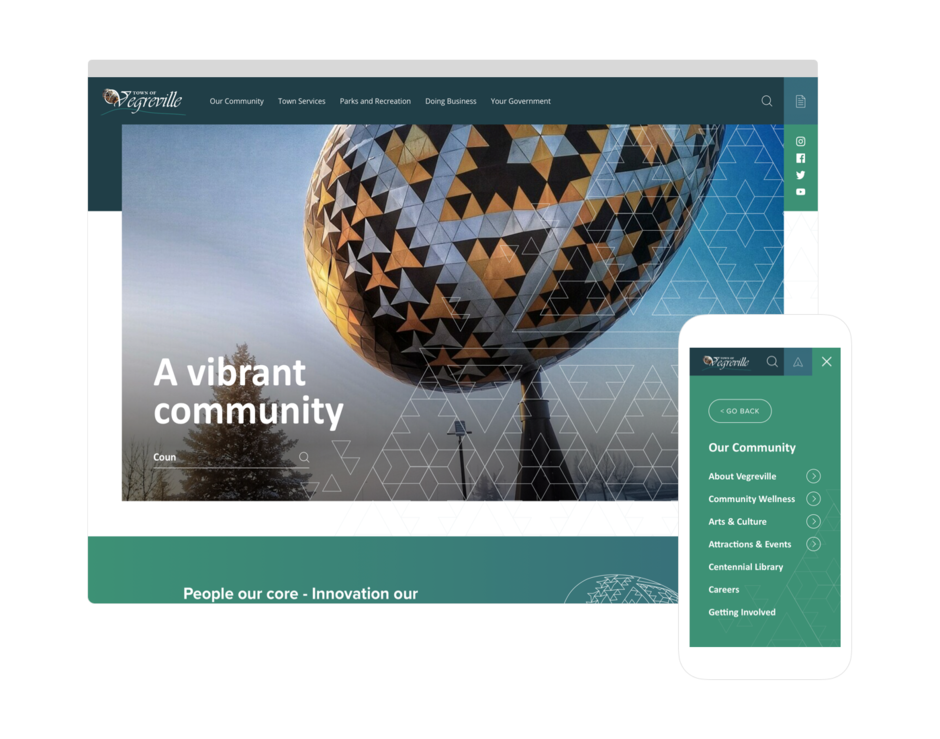 A New CMS and A Fresh Design
Vegreville's old website was not an accurate representation of their strong, colourful community. On top of the look and feel, the website was built on an outdated system (Joomla), making it very difficult for their administrators to manage.
Their new municipal website is full of interactive and engaging elements to make it easy – and enjoyable – to find important information! There are tons of little touches that add to the experience like the texture in menus and block quotes, egg graphics on close, a special quick link menu, and they have the added ability to highlight extra content at the top of pages.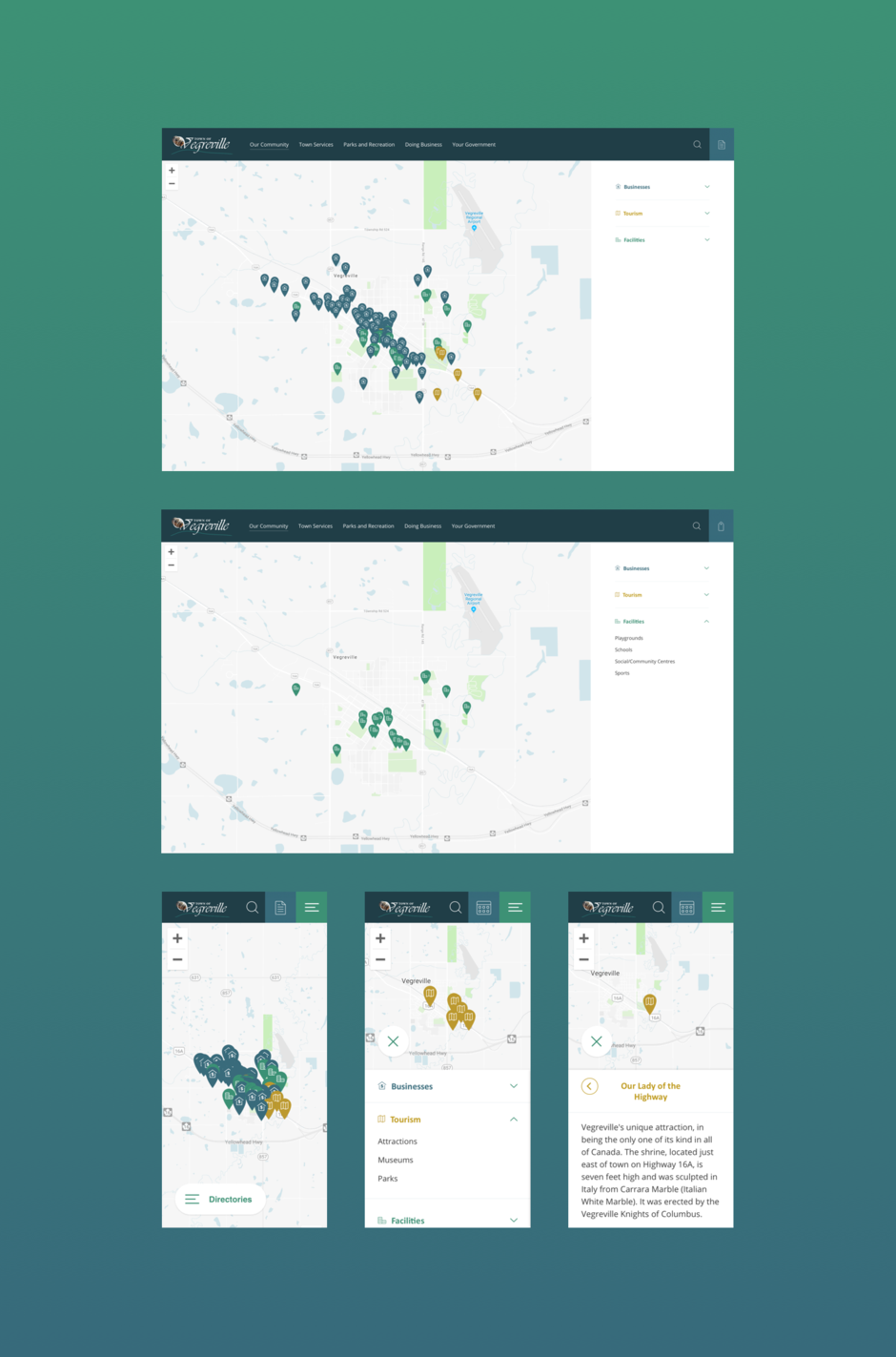 Municipal Web Tools
With any municipal site, there is a lot of content. Vegreville is able to manage their diverse content with ease. Two notable modules that assist them in providing information in an intuitive way are the business directory and custom programs module!
The Town of Vegreville is using the following module add-ons within their site for added functionality:
business directory
tax calculator
polls
projects
programs
jobs with applicant tracking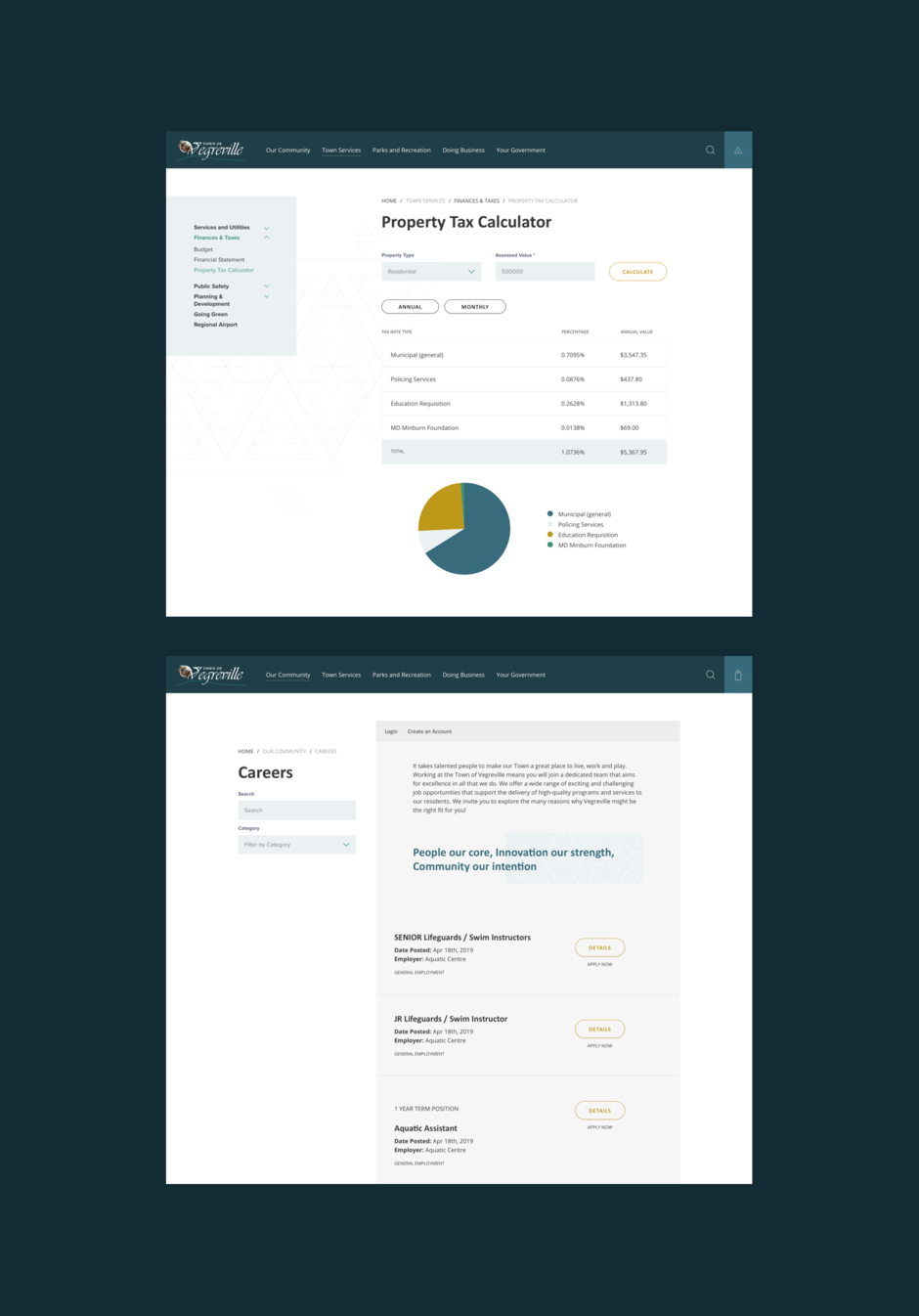 About Box Clever
Box Clever is an Edmonton web design company focused on long lasting relationships and innovative website design and development.